EICR Testing & Surveys in Middlesex
We offer Electrical Installation Condition Reports near Middlesex, UK and the local areas.
Prices for Middlesex EICR certificates start at just £175. Call 020 8265 2061.
Qualified electricians in Middlesex 
Whether you operate a business, own a home, or enjoy income from a rental property, electrical safety is one of the most important aspects of property ownership to address. Each year in the UK, there are approximately 200 fire-related deaths, with the vast majority of those occurring overnight, when people are asleep.
With the installation and maintenance of adequate, efficient electrical systems, many of these casualties can be prevented. At MD Bespoke, we work with both domestic and commercial clients to ensure optimum electrical safety through the provision of EICRs (Electrical Installation Condition Reports), electrical audits, electrical surveys, and periodic electrical inspections throughout Middlesex.
If you're a landlord with active tenancies in Middlesex, you'll be under a legal obligation to complete landlord EICRs at regular intervals to ensure the safety of your tenants. 
Professional and affordable EICRs in Middlesex & West London
An EICR involves a complete appraisal of the entire electrical system in a property or commercial business. While landlords and businesses have a legal obligation to undertake these, you may also want to consider getting one done if you own a private property, or if you're a prospective homebuyer.
Getting an EICR completed for a property you're interested in purchasing will allow you to examine the current state of the electrics in that property, and whether or not you're likely to face any substantial bills to put things right.
You could end up needing a complete rewire or a new consumer unit, depending on the age of the property and the state of the existing electrical system.
To chat to a friendly expert about getting an EICR, get in touch with us today.
Exterior lighting installation services in and around Middlesex
A large part of what we do at MD Bespoke when it comes to electrics is assisting customers with their interior and exterior lighting design and installation.
Having exterior lighting can improve both the aesthetics and security of your home, with sensor lighting acting as a deterrent to potential thieves or burglars. Other forms of outdoor lighting can help create an outdoor ambience for you to enjoy with family and friends. We've worked on all manner of exterior lighting projects, and can even fit lights into your outdoor swimming pool.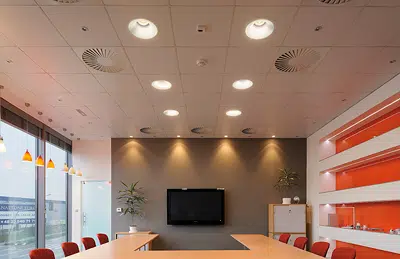 EICRs for businesses and individuals in Middlesex
If you're a landlord with active tenancies, a business owner, or an individual homeowner, you'll need to ensure you comply with your legal obligations when it comes to electrical inspections.
Known as EICRs, electrical installation condition reports take a look at the electrical installations in your property to ensure that they are safe. Other than that, we also offer complete electrical audits, which involve a comprehensive appraisal of the electrical system in your home. This is a great option for homebuyers looking to avoid any unexpected costs after purchasing a property, as it will flag up any issues with the existing electrics.
Chat to an expert advisor in Middlesex for your free quote
If you're looking for all round electrical experts in Middlesex, you can rely on MD Bespoke for an affordable, efficient, and reliable service. To speak to one of our experts or to get your free, no-obligation quote, call us today on 020 8265 2061 or email us on info@mdbespokesolutions.com and we'll get back to you.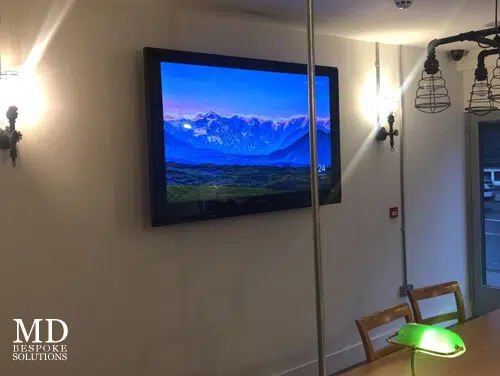 Issuing electrical safety certification in and around:
Bedfont
Denham
Edgeware
Greenford
Hampton
Hanworth
Ickenham
Kenton
North Harrow
Northolt
Northwood
Pinner
South Harrow
South Ruislip
Southall
Staines
Stanmore
West Drayton
Need help with your EICR testing?
Our specialist team are on-hand to help guide you through the steps and keep your premises safe.
Call us now on 020 8265 2061 / 07476 661 777