Building Fire Risk Assessment Service in London and Surrey
Do you need an expert fire alarms installation service near London and Surrey? Speak to the team at MD Bespoke Solutions. As expert fire safety assessors, we'll recommend the best solutions for your building, covering the system design, installation and ongoing maintenance.
Whether your current system is no longer up to scratch (as identified by a fire safety risk assessment) or you'd like to upgrade your fire alarms to something more modern, we can help.
Our domestic and commercial fire alarms are suitable for:
Single & multi-storey premises
Schools & sports facilities
Office blocks
Shops
Hotels
Flats, HMOs & communal living zones
Restaurants, clubs & pubs
Factories & warehouses
So what are the next steps? To get advice from our friendly, knowledgeable experts and receive a free fire alarm quote, call now on 020 8265 2061.
Surrey and London fire alarm installers – high-quality fire system installation for your building
Fire safety is something landlords, property managers and business owners must take seriously. A failure to implement adequate precautions could have severe consequences, including hefty fines, loss of life and property destruction. At MD Bespoke Solutions, our professional fire alarm installations in London and Surrey ensure your building has a reliable early warning system should fire and smoke occur.
Why choose our fire alarm system installations?
Our modern fire alarm systems are sleek and unobtrusive, ensuring your building has adequate cover. We specialise in affordable fire alarms that last a lifetime, and all our products meet the latest British Standards. Our specialist fire alarm installers will design a system ideal for your property. All installations are carried out efficiently, quietly and with minimal disruption.
Will I get a new fire alarm certificate?
Yes. Once your fire alarm system is installed, we'll issue you with the necessary safety certificates for your records. You'll need to keep these for insurance purposes and to prove your system meets the right fire safety standards. You may be asked to show this as part of commercial fire risk checks at your premises.
Do you offer fire alarm testing and maintenance?
Yes. As well as our fire alarm and smoke detector installations, we can provide regular testing and ongoing maintenance. This gives you peace of mind your system remains in good working order. In the unlikely event of a technical glitch, we're available to fix the issue as soon as possible.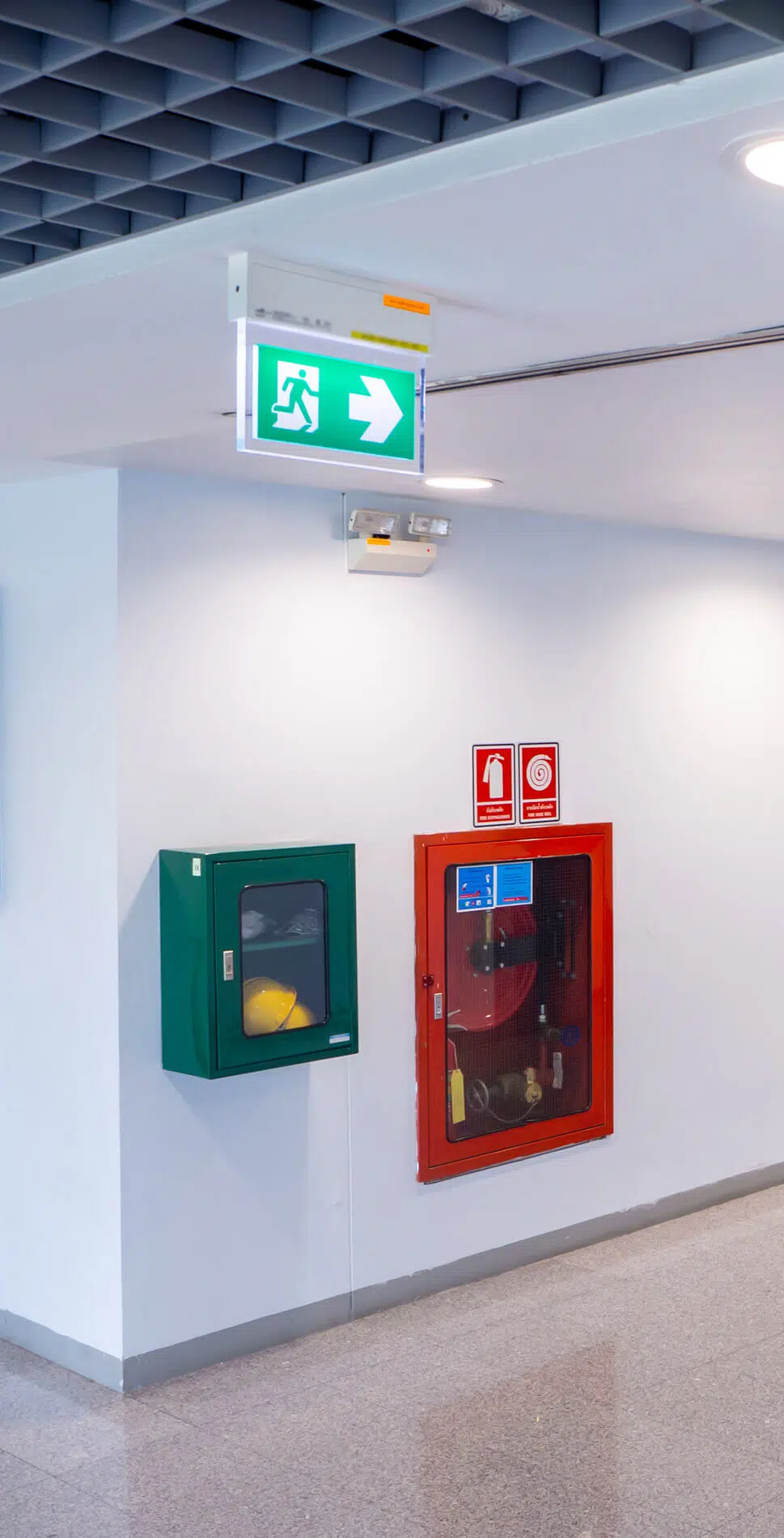 Need a new fire alarm system? Book domestic or commercial fire risk assessments
The best way to determine if your fire alarm system is up to scratch is to arrange a fire safety risk assessment at your premises. Whether it's residential or commercial building fire risk assessments, we look at a range of aspects. This includes escape route and building structure checks, fire doors and emergency light testing.
After inspection completion, our experienced fire risk assessors will produce a report of their findings and hazards detected. If you require any upgrades, installations or fire alarm maintenance, you can schedule this with our team.
Keep your property and occupants safe with regular fire hazard checks.
Team of friendly and affordable electricians in:-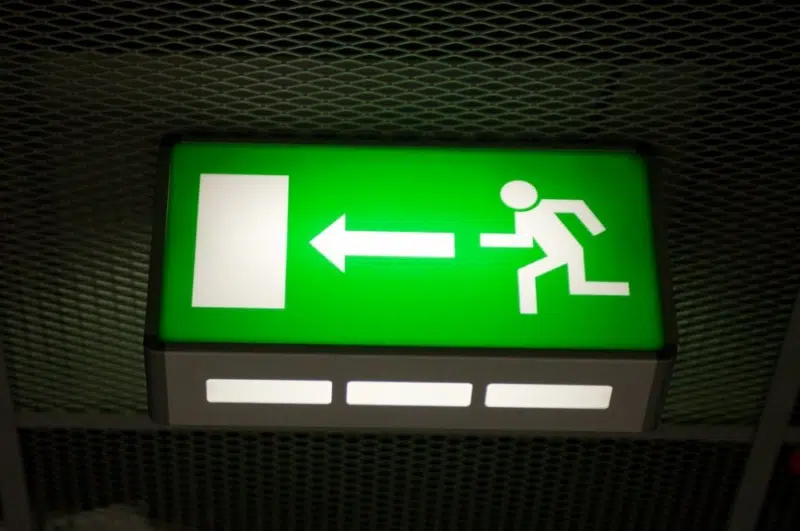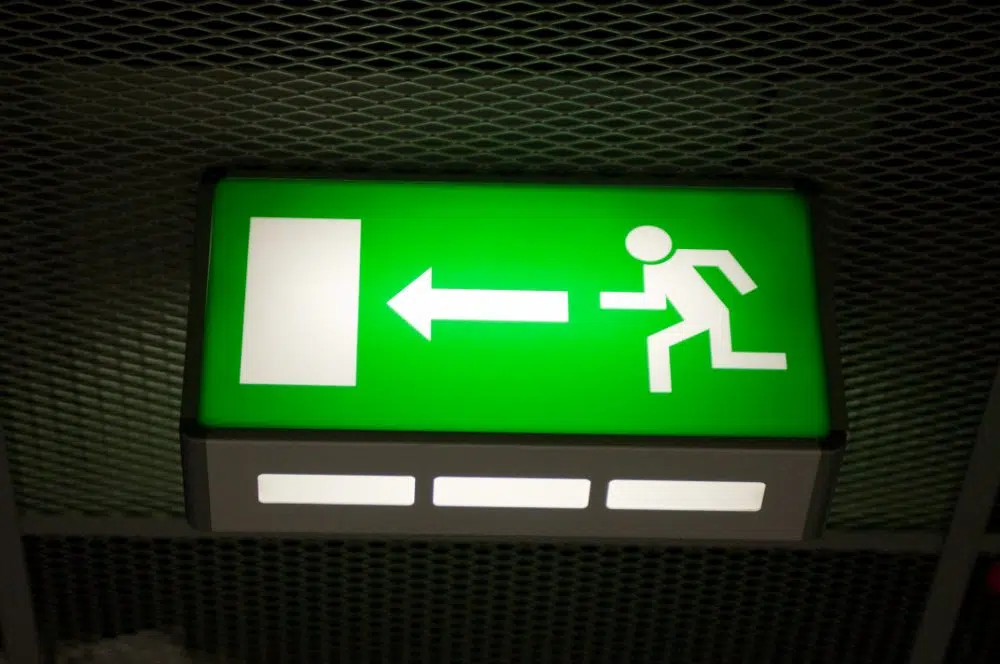 Emergency lighting installs to keep your building and occupants safe
As part of a domestic or office fire risk assessment, we also provide professional emergency lighting testing and installations.
Our emergency lighting surveys ensure visible escape routes if a fire alarm system is triggered by smoke or flames. Even if there's a power failure, our emergency lighting signs will continue to work for three hours.