Building Fire Risk Assessment Service in London and Surrey
Do you need a new office fire risk assessment near London or Surrey? Contact MD Bespoke Solutions today. We're qualified fire risk assessors, coming out to domestic and commercial premises to complete our checks. We regularly work with landlords, building managers, property agents and business owners, carrying out fire risk assessments with the 'Responsible Person' for the premises.
The risks of fire and smoke should be taken incredibly seriously. Failure to prepare and put adequate precautions in place could result in severe consequences for both building owners and occupants.
Our building fire risk assessments are suitable for a range of different settings, including:
Single & multi-storey buildings
Commercial & residential premises
Offices
Schools & sports centres
Retail outlets & shops
Pubs, clubs & restaurants
Flats & properties with communal areas
HMOs
Hotels & hostels
Factories & warehouses
Tents & marquees
To speak to our friendly, knowledgeable team and request a free quote, call 020 8265 2061. We have fire safety risk assessment appointments available now.
Arrange a Surrey or London fire safety risk assessment with our experts
Fire safety is paramount for any type of property, whether you're a landlord of an HMO or you run business premises. If you need an up-to-date office fire risk assessment near Surrey and London, MD Bespoke Solutions is here to help, ensuring you meet the required standards and legislation.
What are commercial fire risk checks?
Our commercial fire risk management service includes regular checks of your building. We look at everything from escape routes and emergency lighting design to fire doors and fire alarm testing schedules. We'll even check your building's fire safety history, structure and occupancy levels. After the risk assessment completion, we produce a detailed report for your records and can help you with any improvements required.
Do you provide fire safety assessments for schools?
Yes, this is a service we offer at MD Bespoke Solutions, carried out by our experienced fire risk assessors. Fire safety assessments for schools are mandatory for this type of building (non-domestic premises) as laid out in the Regulatory Reform (Fire Safety) Order 2005.
How often are building fire risk assessments required?
The fire risks of your office building should be assessed every year, especially if any alterations have taken place, such as building layout changes. If you need a professional assessor to conduct fire hazard checks at your premises, we can schedule this for you.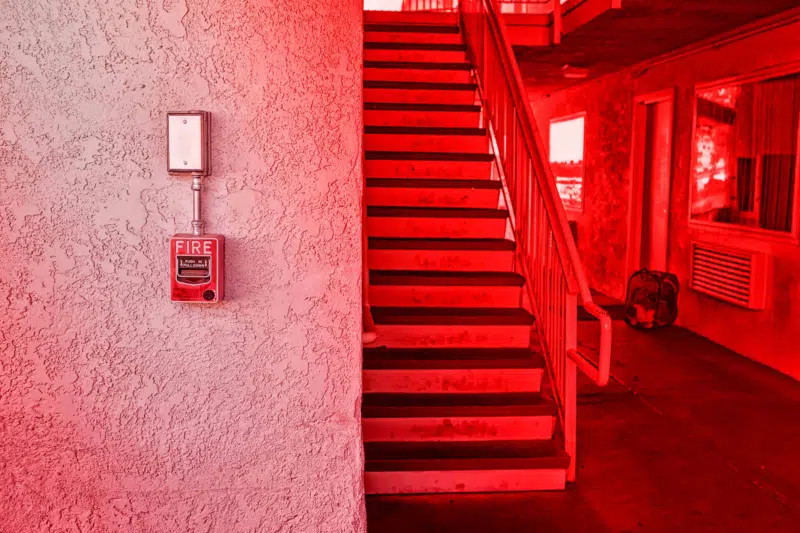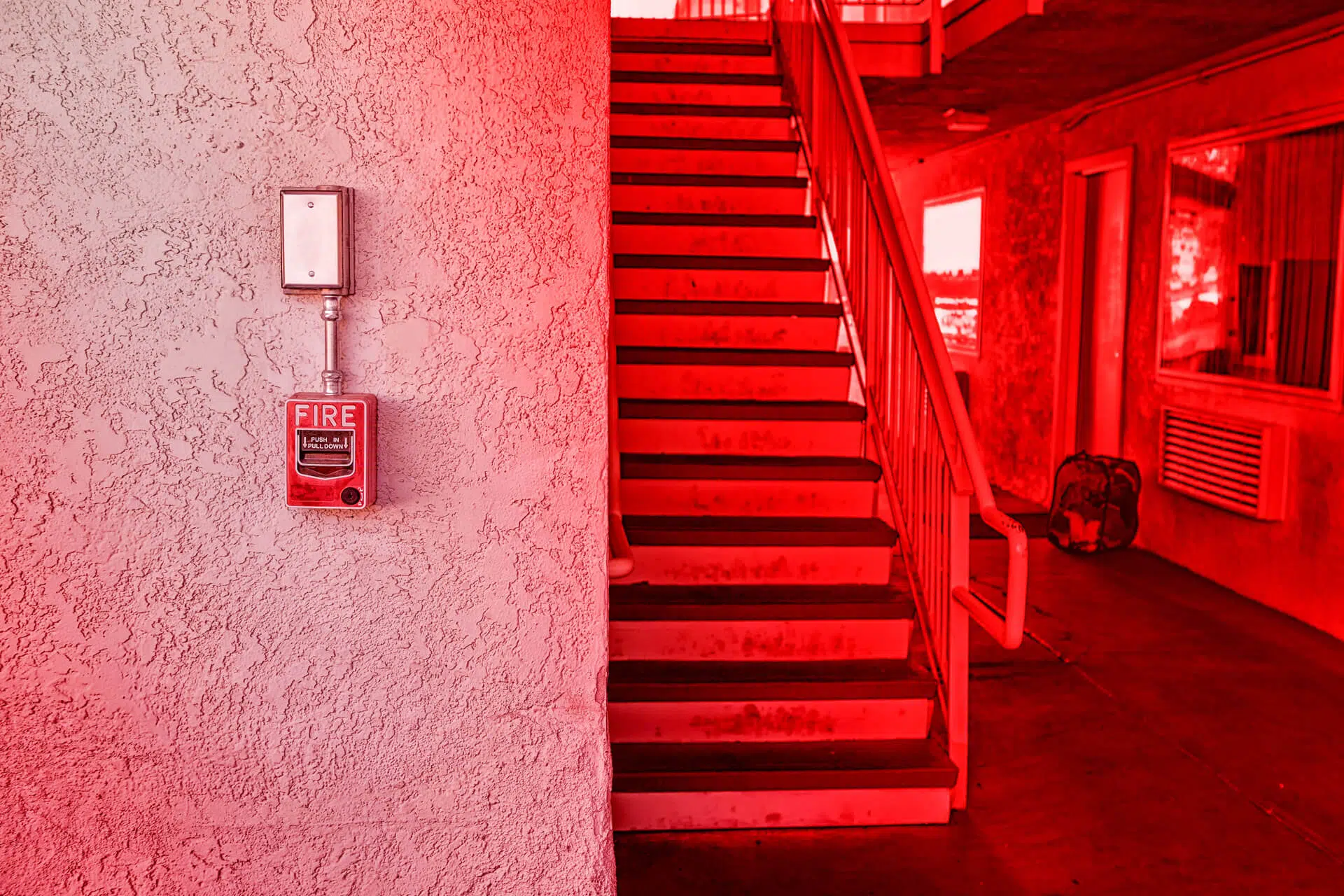 Fire system installation experts for schools, offices and more
If you need professional fire alarm installers to design, fit and test your smoke detectors and alarms at your building, get in touch.
We offer a wide range of solutions, including high-quality domestic and commercial alarms, regular testing and maintenance services. We can even design a new fire alarm system for your property to improve its fire safety risks.
For a free, no-obligation quote on all our fire alarm system installations, contact our offices today.
Team of friendly and affordable electricians in:-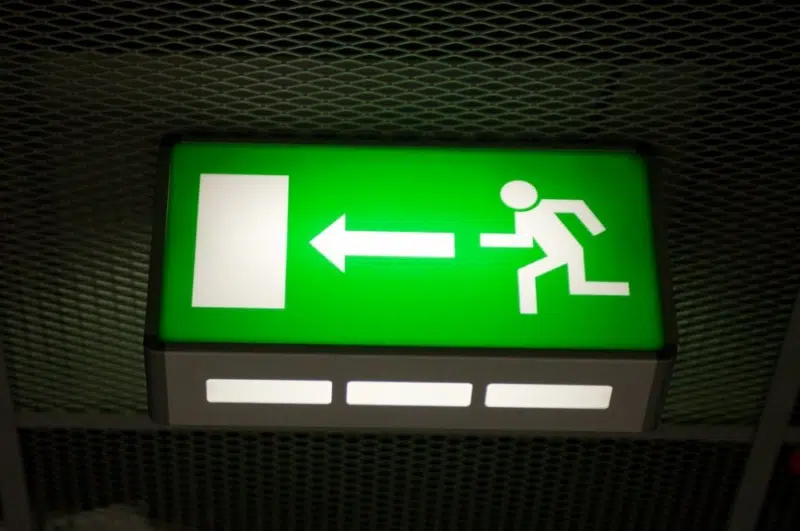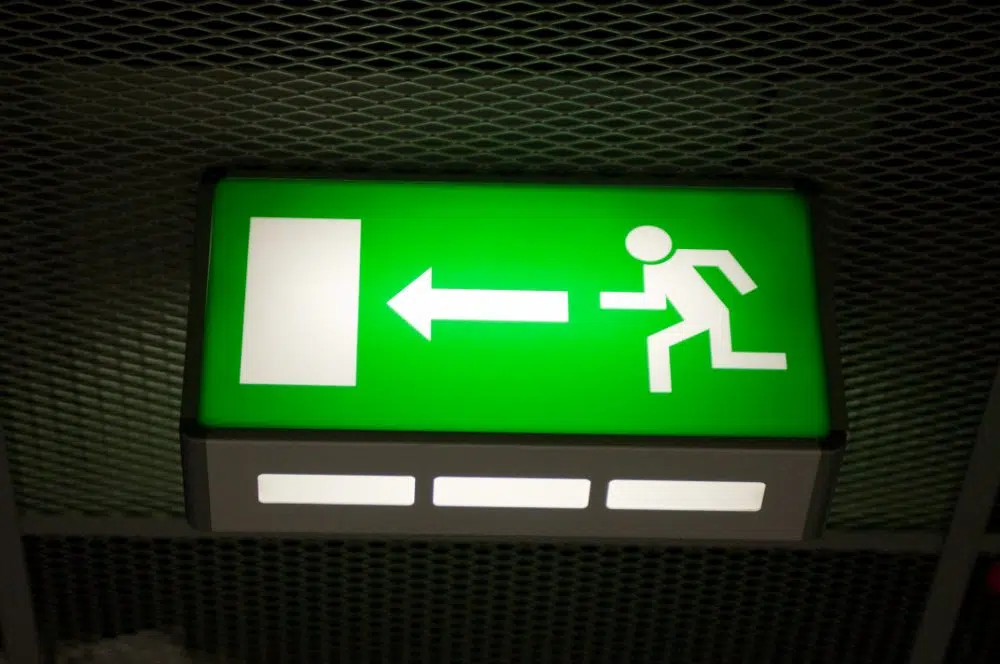 Reduce fire risks with our expert emergency lighting service
Adequate lighting and signage are key to ensuring building occupants have a visible escape route, even if there's a power failure during a fire.
Do you need an emergency lighting assessment at your school, office block or commercial premises? Our fire risk safety experts provide an in-depth emergency lighting service, covering everything from its layout and installation to ongoing testing.