EICR Testing & Surveys in Isleworth
We offer Electrical Installation Condition Reports near Isleworth, Twickenham and the local areas.
Prices for Isleworth EICR certificates start at just £175. Call 020 8265 2061.
Electrical safety audits completed in Isleworth, Middlesex
To check out the nitty-gritty details and understand the condition of your fixed electrical system, book an affordable electrical inspection report or commercial condition report now. Our electrical contractors in Isleworth and Twickenham will swiftly identify any electrical issues within your home or commercial premises and recommend remedial actions, so they can be corrected. Not only does this ensure the safety of you and anyone else who uses your electrics, but it will ensure the system is compliant.
Our Part P electricians are highly professional and have a wealth of experience in all areas of electrics within the domestic, industrial and commercial sectors. We can complete all types of electrical jobs, quickly with minimal fuss and will always find cost-effective electrical solutions. Whether you need a complete rewire or consumer unit upgrade to update outdated electrics, or you need lighting design and installation within a new property, our team can help.
Our services are tailored to your requirements and our expertise at MD Bespoke Solutions is vast; as well as tackling electrical jobs, we can assist with all work need to build, renovate revamp your property, including building, plumbing, plastering and decorating.
We want our customers to always know that they have received the best service and advice. Call us now on 020 8265 2061 for further info.
Commercial condition reports near Twickenham completed
An EICR or commercial condition report will check the safety, operation, and compliance of your electrical system. Over time, your system will degrade with use; cables may become loose and connections damaged. Regular maintenance will not only ensure that you comply with any legal requirements, but it will ensure you avoid potential problems, including risks of fire and electric shocks.
The final report which our electricians will deliver consists of clearly recorded results and measurements and values recorded during the inspection. From these results, we will be able to advise you about any issues that may have been noted and how they can be corrected, to get your system back into a reliable condition.
We also can work around your needs and understand that any downtime can be detrimental to your business, so we work with your needs and limit downtime.
NICEIC-approved electricians; all work is Part P certified
Public liability insurance to £10million
Proud members of TrustMark
Work adheres to IEE Wiring Regulations (BS 7671:2008)
Work completed on budget and budget
100 percent customer satisfaction guaranteed
Free quotes and upfront, transparent pricing
Isleworth EICRs: Are they expensive?
We are Part P electricians, which means all our work is self-certified and we offer highly competitive rates for all forms of electrical testing, including home buyer electric reports. Do not be put off about the cost of testing; you can potentially save yourself thousands of pounds in expensive remedial work.
Our domestic EICs and commercial EICs start from £190, for any property with up to 10 circuits on the consumer unit. This basic report is offered at a fixed fee.
Do I need an EICR?
If you have ever wondered if you need an EICR (Electrical Installation Condition Report), the answer is yes. Whether you own your own home or a property, which you rent out, or you are responsible for a non-domestic property, an EICR is always necessary.
Home-owners: Whilst it may not be a legal requirement within owner-occupied homes to have an EICR, home owners should have their electrics tested regularly, to ensure they are safe to use and are functioning correctly. This will minimise the chance of electrical faults, which could lead to electric shocks or fire and even be a risk to life. EICRs are often recommended during the house buying and selling process.
Businesses: Employers are legally responsible for the health and safety of their employees under the Health and Safety at Work Act 1974. They are also required to safeguard staff against the risk of injury sustained from electricity used during work conditions under the Electricity at Work Regulations 1989.
Landlords: Landlords have a duty of care towards their tenants under The Landlords and Tenants Act 1985, and this ensures checking the electrics within their rental properties are safe at the start of a tenancy and maintained throughout. EICRs for both landlords and businesses provide proof that they have met their legal obligations and are often required for insurance purposes.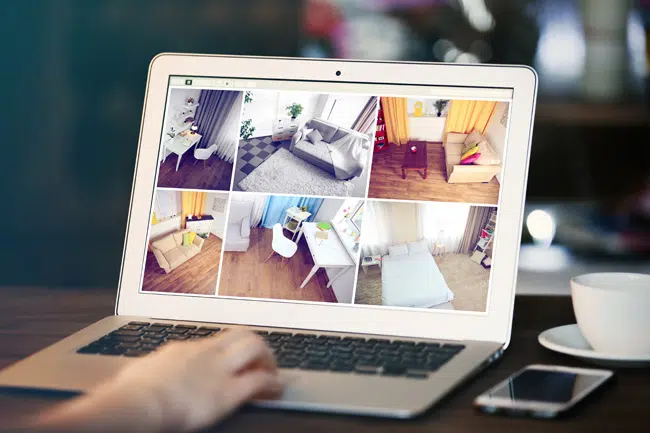 For local electrical contractors in Isleworth, get in touch
Please call us now on 020 8265 2061 or email info@mdbespokesolutions.com and we will get back to you.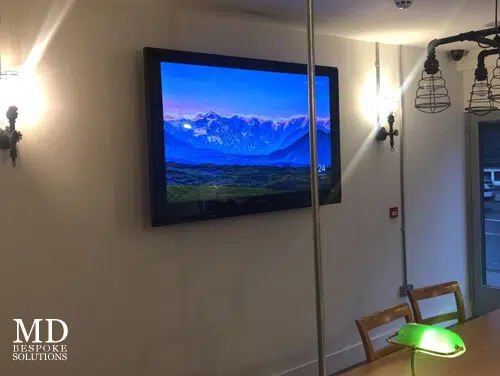 Issuing electrical safety certification in and around:
Lampton
Syon Park
Woodlands
Need help with your EICR testing?
Our specialist team are on-hand to help guide you through the steps and keep your premises safe.
Call us now on 020 8265 2061 / 07476 661 777