EICR Testing & Surveys in Claygate
We offer Electrical Installation Condition Reports near Claygate, Hinchley Wood and the local areas.
Prices for Claygate EICR certificates start at just £175. Call 020 8265 2061.
Commercial and domestic EIC reports for homes and businesses in Claygate, Surrey
If you are concerned about your electrical system and its integrity, then it is essential that you contact qualified electrical contractors for NICEIC-approved electrical testing to ensure it is in a sound condition and meets current compliance standards. Even if you have no concerns, you maybe have legal obligations to tenants or staff, to ensure their safety. Our team works around Claygate, Esher and the surrounding areas of London and Surrey and can sort out any electrical issue swiftly and affordably.
Our electricians are experts in their field. We can complete any job related to electrical design and planning, installation, repair, and maintenance. Whether you need a complete rewire of a large domestic or commercial property, a fuse board upgrade, lighting design, and installation, or electrical testing or emergency repairs, we can help.
An Electrical Installation Condition Report (EICR), sometimes called an EIC, domestic condition report, commercial condition report, or fixed wire testing, is the thorough testing of your electrics. Much like everything in life, electrics deteriorate naturally over or may be subjected to environmental conditions or other factors that may accelerate this process.
We can carry out electrical testing for many private homes and properties, as well as housing associations and local authorities. We also regularly carry out electrical safety audits for businesses, including offices, shops, and warehouses.
To ask us more questions about what we do, or to book an appointment, please get in touch with our team now on 020 8265 2061 or 07476 661 777.
Electrical surveys and safety tests near Esher (KT10)
An EICR test, sometimes likened to an MOT of a car, looks at all the fixed wiring and appliances in detail and at the end a report is produced, with recommendations and comments. Each issue is given a code from C1, the most serious, to C3, which is a recommendation.
This report acts as a useful record for you to show you have met any obligation regarding electrical safety and can be used as proof to your insurance company that you have met your requirements.
This test will examine the following always checks the following:
The condition and functionality of the control and switch gear
The adequacy of bonding and earthing to the main services, gas, and water
The condition and any deterioration to sockets, light fittings, and switches
Examine for any potential electric shock or fire hazard caused by substandard work
Residual Current Devices (RCDs) testing and evaluation
The presence of the correct identification and notices
We can offer a no-obligation estimate for any work and will make your system safe. As members of TrustMark, all work is backed up with a six-year warranty.
Claygate electrical contractors for electrical reports and home buyer electric tests
We are experts in all forms of electrical testing, so if you are purchasing a new property, we advise that you get a home buyer electric test to ensure the electrics are sound. Not only will you then have the knowledge that the system is safe, but you will not be left with large bills in a few months or years' time, for work that could've been done prior to the purchase.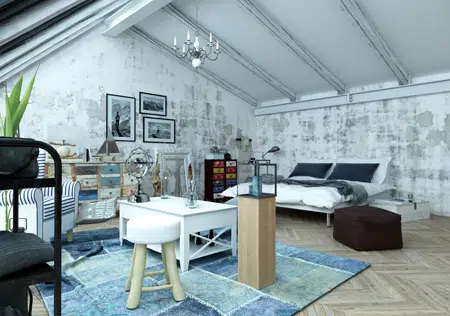 Contact us now for a quote for periodic electrical testing and safety audits in Claygate
If you would like to speak with a member of our team or book an appointment for work, please call 020 8265 2061 or 07476 661 777 or email info@mdbespokesolutions.com
Do I need an EICR?
If you have ever wondered if you need an EICR (Electrical Installation Condition Report), the answer is yes. Whether you own your own home or a property, which you rent out, or you are responsible for a non-domestic property, an EICR is always necessary.
Home-owners: Whilst it may not be a legal requirement within owner-occupied homes to have an EICR, home owners should have their electrics tested regularly, to ensure they are safe to use and are functioning correctly. This will minimise the chance of electrical faults, which could lead to electric shocks or fire and even be a risk to life. EICRs are often recommended during the house buying and selling process.
Businesses: Employers are legally responsible for the health and safety of their employees under the Health and Safety at Work Act 1974. They are also required to safeguard staff against the risk of injury sustained from electricity used during work conditions under the Electricity at Work Regulations 1989.
Landlords: Landlords have a duty of care towards their tenants under The Landlords and Tenants Act 1985, and this ensures checking the electrics within their rental properties are safe at the start of a tenancy and maintained throughout. EICRs for both landlords and businesses provide proof that they have met their legal obligations and are often required for insurance purposes.
Need help with your EICR testing?
Our specialist team are on-hand to help guide you through the steps and keep your premises safe.
Call us now on 020 8265 2061 / 07476 661 777