EICR Testing & Surveys in Uxbridge
We offer Electrical Installation Condition Reports near Uxbridge, Hillingdon and the local areas.
Prices for Uxbridge EICR certificates start at just £175. Call 020 8265 2061.
Local Uxbridge electrical contractors Book EICR testing at your property in Middlesex
Are you looking to book a new Electrical Installation Condition Report at your home, business or property you own? Contact MD Bespoke Solutions today. Our reliable and professional EICR contractors are fully trained and qualified to complete reliable tests at your property to ensure your electrics remain in a safe working condition. Choose our team for all electrical solutions in Uxbridge, Hillingdon, Denham, Cowley and Yiewsley.
During our specialist electrical condition reports, the state of your electrical installations will be fully assessed, looking for any deterioration since your last report. While we may find evidence of a fault or risk, we'll always recommend the best action to take, including how urgently repairs or changes are required. This could be something as simple as upgrading one of your fittings or performing emergency maintenance work. Whatever you need, you're in safe hands, as we guide you through the process from start to finish.
We offer an array of electrical services, including:
EICRs for landlords, domestic, commercial properties
Home buyer electrical reports
Urgent / emergency electrical repairs
Rewiring services
Upgrades (e.g. consumer units)
New lighting (interior & exterior fittings)
CCTV & alarm services
Smart home electrics
We have excellent insurance cover, and our work is guaranteed. To find out more about our services and how we can help you, get a free competitive quote now by calling 020 8265 2061.
Periodic electrical inspection company near Hillingdon
We perform EICRs at all types of property and buildings, coming out to local areas such as Hillingdon and Uxbridge. This includes shops, salons, restaurants, bars, estate agents, schools, medical facilities, flats, houses and more.
When your electrical contractor carries out the inspection, they thoroughly check all aspects of your installations to ensure they're up to standard. We'll also assess for any deterioration present, which will happen to most electrical installations over the years, assigning a risk if we feel there are dangerous hazards or anything else to keep an eye on.
All issues will be assigned a code to let you know the level of risk, including those which need to be urgently addressed and any areas for improvement. Don't worry about interpreting the report if we do find anything wrong our experienced and friendly contractors will talk you through the findings and what action to take.
Get NICEIC approved testing services in UB10
If you're looking for reputable UB10 electrical safety audit contractors, we're here to help. We cover every type of electrical inspection report, whether you need one when selling your home, accepting new tenants or ensuring you meet your health and safety responsibilities as a business. All of our testing is NICEIC approved, and we keep you informed throughout.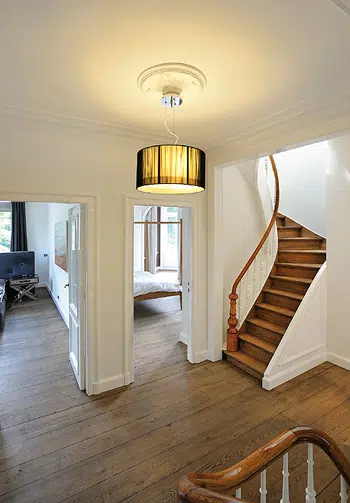 Schedule your next electrical certification with our Uxbridge electricians
Call us to arrange an electrical inspection or home buyer electrics report near Uxbridge. We'll get the testing scheduled as soon as we can, but please let us know if your renewal date is close so that we can assign an electrician for an urgent EICR. We work flexible hours, so we may even be able to attend your property around opening hours if you'd like to limit business disruptions.
For a free, no-obligation quote, call our team today on 020 8265 2061 or email info@mdbespokesolutions.com.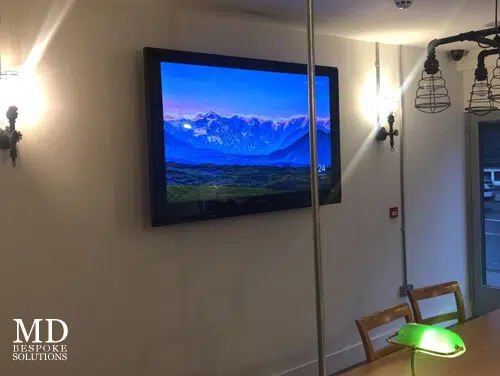 Issuing electrical safety certification in and around:
Denham
Cowley
Yiewsley
Ickenham
Fulmer
Need help with your EICR testing?
Our specialist team are on-hand to help guide you through the steps and keep your premises safe.
Call us now on 020 8265 2061 / 07476 661 777