EICR Testing & Surveys in Harrow
We offer Electrical Installation Condition Reports near Harrow, Wealdstone and the local areas.
Prices for Harrow EICR certificates start at just £175. Call 020 8265 2061.
Electrical safety audits and EICRs in and around Harrow, London
Through the years, as electrical safety standards have risen, and legislation become more complex, electrical testing has become increasingly important to ensure the electrical installation in you domestic or commercial premises is safe and compliant with current safety regulations.
Here MD Bespoke Solutions, we provide a range of electrical safety audits and tests, including EICR reports (Electrical Installation Condition Reports), formerly called Periodic Inspection Reports and electrical inspection for landlords, home buyers and for individuals and companies throughout the domestic and commercial sectors.
If you are struggling to find a reliable and courteous electrician in your local area to do any work on your property, then look no further. Our electric contractors are NICEIC-approved, friendly, helpful and courteous. From full rewires in Harrow, through to innovative lighting design or additional sockets, no job is too big or small.
We can help in Hatch End, Bushey, Stanmore, Whitchurch Little Stanmore and Great Stanmore: -
Electrical installations: From the design and build of a completely new electrical, installation, through to consumer unit upgrades and replacements or electrics for a new extension, we can help with all types of electrical installations.
Lighting: We can assist with lighting design, LED lighting, interior lighting or emergency lighting systems. Read our blogs on 5 reasons to install outdoor lighting.
Electrical maintenance: We can have a number of electrical maintenance packages to ensure your installation is always running smoothly. We can also assist with fault finding and repairs and emergency repairs. Regular inspections of your electrics are an essential part of any maintenance programme.
EICRs and other testing: We can carry out a full range of electrical tests to determine the safety and compliance of electrical installation in domestic, commercial or industrial premises.
We pride ourselves on the quality of our services, which are all delivered at highly competitive prices. We are committed to health and safety and always provide clear and open communication. We always aim to solve any faults and enquiries promptly and our advice is always straightforward and impartial.
We provide no-obligation quotes and fixed fees for electrical work. We work throughout the South East, including in Kensington and Egham.
Our team will offer you an excellent service, from quotes through to aftercare, so call us now on 020 8265 2061.
EIectrical certification and commercial condition reports near you in Wealdstone (HA1)
If you are looking for NICEIC-approved testing in your local area, call us now. Our electrical team work to the highest standards and all our services are tailored to the requirements of your business, with minimal disturbance to your operation.
Making sure your electrical installation is safe is crucial for any business. You have a duty of care towards your employees and any customers and an EICR is a legal requirement.
A commercial condition report or commercial EICR will test all the circuits throughout your premises, including the main supply and accessories, such as sockets and light fittings.
The main aims of any EICR or fixed wire testing are to:
Report in detail any damage or wear and tear that might affect safety
To detail the results of the testing, to show that the installation is safe to use, and any remedial work has been completed until he next testing date
Detail any part of the installation that does not meet Wiring Regulations
Show anything that may cause burns or electric shocks
Act as a detailed record of the installation at the time of inspection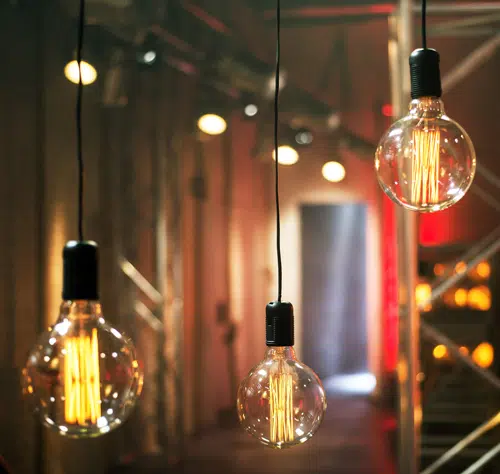 Harrow electrical certification: Why should landlords care about electrical safety tests?
If you are a landlord, you probably already have your electrical installation checked on a regular basis. Every year there are around 70 deaths and 350,000 injuries due to faulty electrics and electrical installations. As a landlord you have a legal obligation to ensure your property is safe.
Failing to maintain, inspect and test your installation on a regular basis could leave you open to prosecution. It is recommended that you have an EICR or Periodic Inspection Report every five years or with each change of tenancy. A shorter timeframe may be recommended if your electrical installation is older, for example.
For further details or a quote from our electrical contractors in harrow, call us now
As well as electrical services, we offer a wide range of domestic and commercial property renovation services, from building to Smart Home technology and security services, such as CCTV.
For further information about our electrical inspection reports or other services, please call our office on 020 8265 2061 or you can email info@mdbespokesolutions.com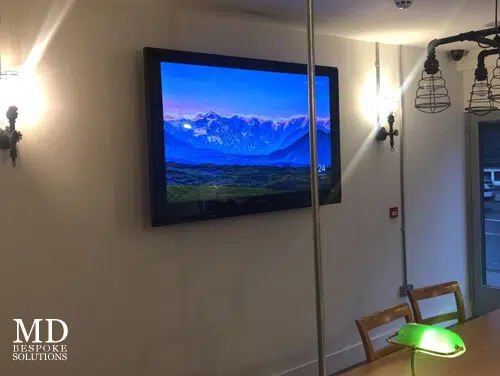 Issuing electrical safety certification in and around:
Great Stanmore
Hatch End
Little Stanmore
Stanmore
Whitchurch
Need help with your EICR testing?
Our specialist team are on-hand to help guide you through the steps and keep your premises safe.
Call us now on 020 8265 2061 / 07476 661 777