EICR Testing & Surveys in Bushey
We offer Electrical Installation Condition Reports near Bushey, Oxhey and the local areas.
Prices for Bushey EICR certificates start at just £175. Call 020 8265 2061.
Qualified electricians in Bushey, Hertfordshire
Electrical safety is one of the most important aspects of property ownership. Whether you own your own home, run a business or let out properties to tenants, you should always ensure that the electrical system within the property is able to meet the demands of modern life.
While it is often seen as another errand to complete, there are approximately 200 fire-related deaths annually, which highlights the importance of electrical maintenance and upkeep.
Specialising in the installation and maintenance of adequate, efficient electrical systems that prevent accidents from happening, MD Bespoke works with both domestic and commercial clients to achieve optimum electrical safety and operation.
We provide EICRs (electrical installation condition reports), electrical surveys, electrical audits, and periodic electrical inspections throughout Hertfordshire, including the areas of Oxhey, Knutsford, Aldenham, Caldecote, Whitchurch, Stanmore, Elstree, Garston, and Northwood.
Professional and affordable EICRs in Oxhey
There are several instances that bring about a legal obligation to carry out an EICR, and one of them is where someone is the landlord of a property with active tenancies.
An EICR is where an experienced, qualified electrician undertakes a complete appraisal of the entire electrical system in a property or commercial business. While landlords and businesses have a legal obligation to have them carried out, there are instances in private property where you may wish to have one done. These instances include the buying/selling process and where you have completed any works to your existing home.
Getting an EICR completed for a property you'd like to buy will allow you to examine the current state of the electrics and whether or not you'll be left with a big bill to put things right. For example, you could end up needing to rewire the entire house or replace the consumer unit.
Get some expert advice about your legal obligations and everything related to EICRs by getting in touch.
Exterior lighting installation experts in and around Bushey
A large part of what we do when it comes to electrics in the Bushey area is assisting customers with their interior and exterior lighting design and installation. We've provided outdoor lighting at the homes of customers based throughout Hertfordshire, including the areas of Hatch End, Leavesden, Harrow & Wealdstone, Croxley Green, and Pinner.
Having exterior lighting can bring about the following benefits that are very attractive to home and property owners:
Enhanced security
A comfortable outdoor ambience
Deterrent to potential burglars
A great choice for those who like to host at their home
We've worked on all manner of exterior lighting projects, with experience in everything from swimming pool lighting through to pathway illumination.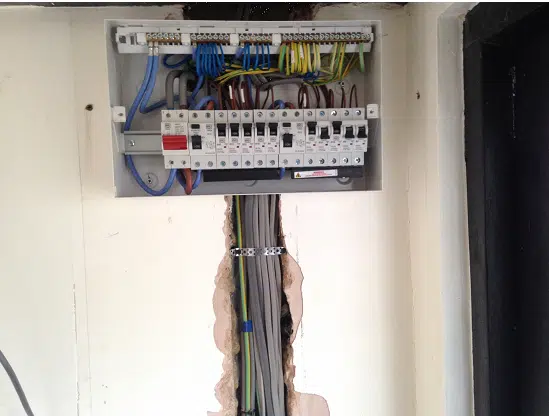 EICRs for businesses & individuals in the HA7 area
Known as EICRs, electrical installation condition reports review all of the electrical installations in your property and ensure that they are safe, as well as picking up on any faults or errors.
We also offer complete electrical audits, involving a comprehensive appraisal of the entire electrical systemin your home. These are popular with homebuyers looking to avoid any unexpected costs after purchasing a property, as they flag up any issues with the existing electrics.
Chat to an expert advisor in Hertfordshire for your free quote
If you're looking for trustworthy electricians in Hertfordshire, you can rely on MD Bespoke for both affordability and efficiency.
Speak to one of our experts and get your free, no-obligation quote by calling us today on 020 8265 2061.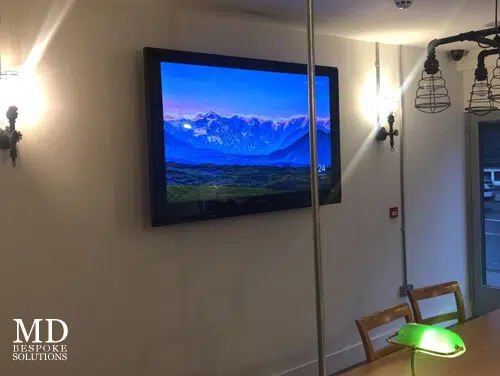 Issuing electrical safety certification in and around:
Aldenham
Caldecote
Croxley Green
Elstree
Garston
Harrow Wealdstone
Hatch End
Leavesden
Leavesdon
Northwood
Pinner
Stanmore
Whitchurch
Need help with your EICR testing?
Our specialist team are on-hand to help guide you through the steps and keep your premises safe.
Call us now on 020 8265 2061 / 07476 661 777