EICR Testing & Surveys in Kensington
We offer Electrical Installation Condition Reports near Kensington, Pimlico and the local areas.
Prices for Kensington EICR certificates start at just £175. Call 020 8265 2061.
Electrical contractors near Kensington, London, for periodic electrical inspections
MD Bespoke Solutions is a privately-owned Surrey-based team of professional domestic and commercial electricians working throughout Kensington, Pimlico and the nearby areas of London. We deliver a quality, helpful and reliable service, regardless of the size of the project.
Our team of NICEIC-approved electrical contractors are fully qualified to undertake all manner of jobs, from full rewires in Kensington, through to emergency electrical repairs and fault finding.
We can provide you with all the paperwork you may need, and all work follows IEE Wiring Regulations (BS 7671:2008). We are members of the government-backed TrustMark and fully insured with £10million public liability insurance.
EICRs and other electrical safety tests: We carry out all types of electrical safety audits, including Electrical Installation Condition Reports (EICRs), Periodic Inspection Reports (PIRs), home buyer electric tests, commercial condition reports and more. Have your home or business inspected to make sure your electrics are safe and compliant.
Other electrical services: We also offer all types of domestic, commercial and retail electrical installation and maintenance work. This includes lighting design, exterior lighting, consumer unit and fuse board installations, Smart Home technology, LED lighting and more. Read our blog about everything you need to know about wiring your loft conversion.
Landlord services: We work closely with landlords to bring their properties up to date with current electrical safety standards and ensure that you have all the correct paperwork in place for complete peace of mind.
Fixed price work: We offer the highest quality of work for a fixed price, with no hidden costs. We are happy to give you a no-obligation estimate at any time, with no hidden costs. Our condition reports electrical start from the low cost of just £190 for properties with less than 10 circuits on the fuse board.
Local: We proudly cover all of London, Surrey and Kent, including Egham and Farnborough.
NICEIC-approved electrical contractors: We always ensure we provide the best service possible, so our customers have complete peace of mind that they are working with the best professionals.
Health and safety focus: We are committed to upholding the strictest health and safety standards. We have an excellent track record and are trusted by residential homeowners and various businesses across different sectors.
All electrical installations become tired and deteriorate over time with use. To ensure the safety of users, inspections and testing should be carried out by a qualified electrician.
Browse our website for a fuller overview of our domestic and commercial electrical services or contact us if you need advice or a quote. Our helpful team can be reached on 020 8265 2061.
Reliable and proficient electrical safety contractors working in and around Pimlico (SW1)
All testing and EICRs should be carried out by competent electricians with the necessary experienced and knowledge of the type of installation they are testing. Our electricians can test any type of electrical installation within the domestic, commercial or industrial sectors.
Although for privately-owned residential properties it is not a statutory requirement to have an EICR performed, it is advisable that the installation within every home is inspected at regular intervals (no longer than once every ten years).
Businesses and rental properties will require regular testing by law, and we can advise you about your statutory requirements. Most businesses will fall under the once every five years category for inspection intervals, but the frequency will depend on the type of services you offer. Tenanted properties should be inspected once every five years or whenever a new tenant moves in, whichever comes first. Increasingly insurers are insisting that EICRs take place regularly and without the necessary paperwork, any claims will be invalid.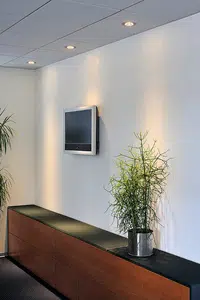 Kensington EICRs: What else do you need to know?
When an EICR is performed, the electrician may need to disconnect the installation from the mains supply to complete some of the tests. This may be an inconvenience if  rely on electricity in your business, so we can arrange of out-of-hours testing, if required.
For periodic electrical inspections in Kensington, please contact our specialist electrical contractors
Whatever your business or electrical requirements, our team can help. We can be reached on 020 8265 2061 or via email at info@mdbespokesolutions.com.
Contact for a quote in Shepherds Bush, Kensington, Acton and Earls Court.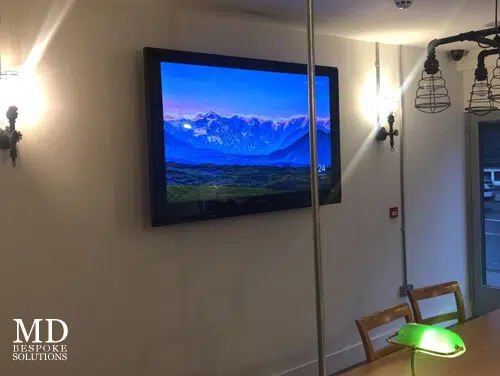 Issuing electrical safety certification in and around:
Earls Court
Shepherds Bush
West Brompton
Need help with your EICR testing?
Our specialist team are on-hand to help guide you through the steps and keep your premises safe.
Call us now on 020 8265 2061 / 07476 661 777