EICR Testing & Surveys in Brentford
We offer Electrical Installation Condition Reports near Brentford, Hanwell and the local areas.
Prices for Brentford EICR certificates start at just £175. Call 020 8265 2061.
Electrical contractors near to you in Brentford, Greater London for EICR testing and electrical safety audits
Welcome to MD Bespoke Solutions. We serve both domestic and commercial property owners in Brentford, Hanwell and Heston and the wider areas of London and the South East. We pride ourselves on trust, reliability and quality. We offer seamless electrical work from beginning to end, so whether you need installation of new wiring, consumer units or upgrades, electrical maintenance and testing or emergency fault-finding and repairs, we are the team to call.
Like most things in life, electrical installation will worsen over time, due to use, age and environmental conditions. It is essential that all electrical systems undergo regular electrical testing, so any problems or issues can be diagnosed and treated so the installation remains safe. Alongside all forms of testing, including EICRs, commercial condition reports, Homebuyers Reports and Landlord surveys, we also offer a wide range of electrical services, from lighting design and Smart Home technology, through to partial or full rewires in Brentford.
Health and safety is always our number one priority and we have an excellent health and safety record and follow IEE Wiring Regulations (BS 7671:2008). All customers will be given paperwork for their records, which acts as proof or fulfilling any legal requirements and is often requested by insurance companies.
Here are some of the reasons people choose us:
Our prices are always competitive: We offer free quotes at any time and keep our prices competitive. All quotes are upfront and transparent with no hidden fees. Our EICRs for 10 or fewer circuits on a consumer unit within either a domestic or commercial property start from just £190.
We offer a huge range of services: Alongside all types of electrical work, we cover a whole range of home improvement and building services including building works, plumbing, decorating and Smart Home technology. Read our blog: How to choose lights for a basement flat.
We work around our customers schedules: We work 365 days a year and will always work quickly and efficiently to complete any job. We aim to cause minimum disruption to our customers.
We are approved by NICEIC: We are NICEIC-registered and approved, which means you can always be assured that our work will meet the highest standards. We are also proud member of TrustMark and hold £10million public liability insurance.
We are local to you: Do you need a reliable electrician in Heston, Isleworth or Kew Green? Our local electrical contractors are available for work throughout the local areas.
Would you like a quote? Ring us now on 020 8265 2061. We offer EICRs in East Grinstead, Esher and Isleworth.
Commercial condition reports and safety inspections in and around Brentford (TW7)
All electrical equipment is subject to wear and tear during use and should be tested in a regular basis to ensure it I safe to use. Whether you are a landlord or a business, we can help you with a thorough and professional safety inspection. Employers have a duty of care towards their employees as part of the Health and Safety at Work Act 1974, the Electricity at Work Regulations 1989 and the Landlords and Tenants Act 1985, in the case of rental properties.
Business owner and landlords should have tests every five years, with a change of occupancy or on the recommendation of a professional electrician.
Hanwell and Heston EICRs and electrical safety tests
According to government statistics, around four people a day are injured or killed in fire related to electrical faults. We offer a number of electrical inspections, including Electrical Installation Condition Reports (EICRs). This is a comprehensive report of the fixed wiring of your electrical installation. Formerly known as a Periodic Inspection or PIR test, it will look at the underlying system to check it is compliant and safe.
For home buyer electrical reports and periodic electrical in Brentford, Hanwell and Heston, call us now
If you are unsure about what type of testing you need on your property, we can help to guide you through the process. Call us on 020 8265 2061, email info@mdbespokesolutions.com or fill in an online query form and we will contact you.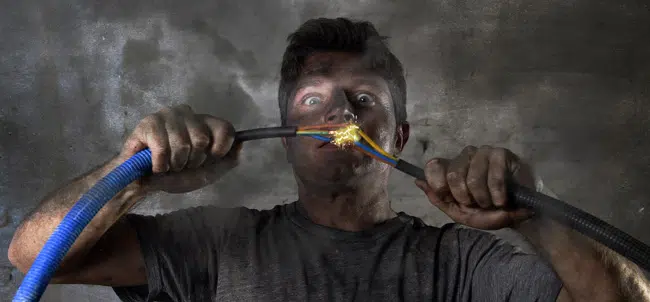 Need help with your EICR testing?
Our specialist team are on-hand to help guide you through the steps and keep your premises safe.
Call us now on 020 8265 2061 / 07476 661 777