EICR Testing & Surveys in Ruislip
We offer Electrical Installation Condition Reports near Ruislip, Harrow Weald and the local areas.
Prices for Ruislip EICR certificates start at just £175. Call 020 8265 2061.
Contact your local Middlesex electrical contractor now for a new EICR in Ruislip
When was your last Electrical Installation Condition Report (EICR)? It's vital that you meet all the requirements for EICRs in commercial, domestic and landlord owned properties, some of which are required by law. If you think you need an electrical safety audit, contact our experienced electricians for services in Ruislip, Harrow Weald, Eastcote, Ickenham and Pinner.
Both the reliability and safety of your property's electrical wiring and circuits is paramount. We've been conducting electrical reports in your locality for many years, so we have the expertise to recognise when there's an issue which needs fixing before it's too late. If you think you need electrical tests, or you've noticed a problem, don't hesitate to book an electrical inspection report with our specialist contractors.
We offer homes and businesses an array of solutions, covering anything from fuse board upgrades and tailored lighting designs to full and part rewires. Whether you need a one-off inspection or ongoing maintenance, we can assist.
Choose MD Bespoke Solutions for electrical certifications near Harrow Weald
If you require an electrical certification or a new periodic electrical inspection, you'll love our straightforward processes. We guide you throughout, providing a consultation and quote if needed, before scheduling a fast and efficient service.
Need commercial electrical condition reports? We inspect all types of building for electrical faults, carrying out visual inspections and in-depth diagnostics for office buildings, shops, restaurants, bars, salons and many other types of business. Companies must ensure their workplace is safe, not just for their customers but for employees and visitors too. Stay in line with health and safety regulations for electrical standards at your property.
During your EICR in Harrow Weald and Ruislip, we'll assess the risks of elements like your circuits and wiring, providing a written update about their condition. We indicate how urgent repairs are if findings suggest an aspect of the system is potentially dangerous.
Book all repairs with our team if you'd like a fast turnaround.
We provide landlord EICRs and home buyer electrical reports in the HA4 area
Whatever type of NICEIC approved testing required at your HA4 property, we can oblige. Our electricians can even be booked to conduct a home buyer electric report if it's been requested. Perhaps you want to know the home you're buying is safe, or you hope it will help your house sale go more smoothly. You may also require an EICR for insurance purposes or a lender has requested it. We tailor our services to your needs, so let us know why you need the EICR.
Our work has approval from leading organisations in the electrical industry, including the government-endorsed TrustMark scheme and NICEIC. All of the jobs we conduct come with a guarantee for your peace of mind, and each of our electricians are qualified to carry out the services they perform.
If you'd like to know more, we're happy to talk through the right options for you.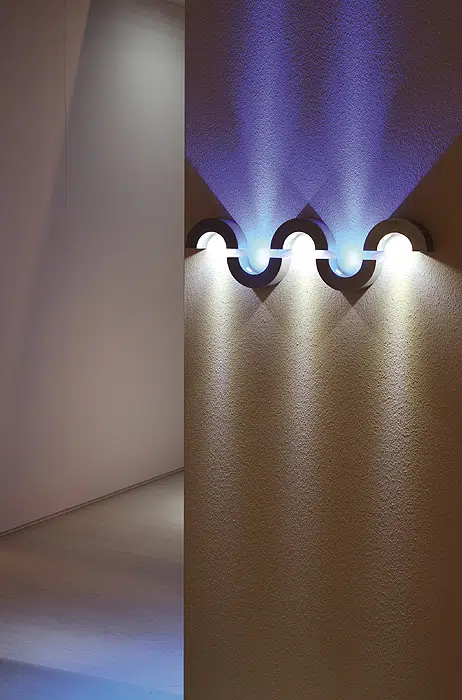 Do I need an EICR in Ruislip, HA4?
If you have ever wondered if you need an EICR (Electrical Installation Condition Report) in Ruislip or Harrow Weald, the answer is yes. Whether you own your own home or a property, which you rent out, or you are responsible for a non-domestic property, an EICR is always necessary.
Home-owners: Whilst it may not be a legal requirement within owner-occupied homes to have an EICR near HA4, home owners should have their electrics tested regularly, to ensure they are safe to use and are functioning correctly. This will minimise the chance of electrical faults, which could lead to electric shocks or fire and even be a risk to life. EICRs are often recommended during the house buying and selling process.
Businesses: Employers are legally responsible for the health and safety of their employees under the Health and Safety at Work Act 1974. They are also required to safeguard staff against the risk of injury sustained from electricity used during work conditions under the Electricity at Work Regulations 1989.
Landlords: Landlords have a duty of care towards their tenants under The Landlords and Tenants Act 1985, and this ensures checking the electrics within their rental properties are safe at the start of a tenancy and maintained throughout. EICRs for both landlords and businesses provide proof that they have met their legal obligations and are often required for insurance purposes.
Get a free, competitive quote with our Ruislip electric contractors
We'd love to hear from you if you want to book an electrical inspection near Ruislip our friendly team is only a phone call or email away if you need help. To start the process, send your enquiry to info@mdbespokesolutions.com or give us a call today on 020 8265 2061.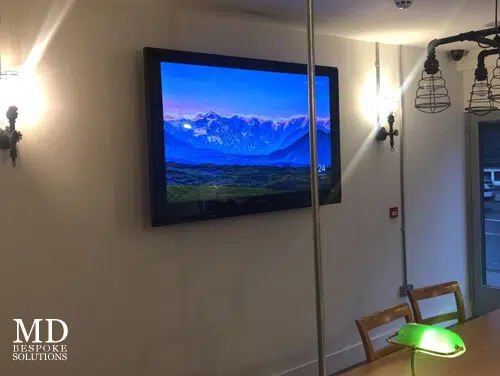 Issuing electrical safety certification in and around:
Eastcote
Ickenham
Pinner
Northwood
Need help with your EICR testing?
Our specialist team are on-hand to help guide you through the steps and keep your premises safe.
Call us now on 020 8265 2061 / 07476 661 777