EICR Testing & Surveys in Peckham
We offer Electrical Installation Condition Reports near Peckham, Deptford and the local areas.
Prices for Peckham EICR certificates start at just £175. Call 020 8265 2061.
Electrical safety audits, periodic electrical inspections and electrical surveys by local Peckham electrical contractors
Welcome to MD Bespoke Solutions, your one-stop-shop for all your home renovation and building needs. We have a specialist team of NICEIC-approved electricians, local to you in Peckham and Deptford, who are available for a range of electrical work. Whether you are a business owner who needs an Electrical Installation Condition Report (EIC report) completed on your property to comply with your legal obligations or you are buying a house and want to check the state of the electrical installation before you move in, we can help.
Our electrical services include testing and surveying, fault finding and emergency repairs, consumer unit upgrades, rewires in Peckham, lighting design, upgrades and installation, Smart Home technology and more.
We also offer a bespoke service for all property owners and can complete a range of plumbing jobs, including kitchen and bathroom upgrades and installations and underfloor heating; building jobs, including new builds, loft conversions, extensions, refurbishments and decorating; and Smart home technology for lighting, security and other appliances. Read our blog about whether underfloor heating systems are more efficient than radiators?
We are proud of our standard of work, where much of our business comes from referrals and repeat custom. Nothing is too much trouble for our team, so when you need a job done well, on time and on budget, you can rely on us. All our work is guaranteed for six years because we are part of the government-backed TrustMark scheme and we have public liability insurance. We will work around your schedule, always tidy up after ourselves and will always keep disruption to a bare minimum.
If you are looking NICEIC-approved electrical contractors for electrical certification, please call us today on 020 8265 2061 and we will be happy to help.
Reasons to get an EICR on your business property in Deptford
An Electrical Installation Condition Report (EICR) is a statutory requirement for landlords, letting agents and employers. This is a test of the entire electrical system to check it meets current regulations and most importantly, that it is safe. If you are a business owner, the safety of your employees is of paramount importance and workplace injuries due to fire and electric shocks still occur. As well as the human cost, the cost of fires or a serious accident in the workplace is also not to be underestimated.
There are also various laws that require an EICR in the workplace. These include: The Health and Safety at Work Act 1974, which states that employers are responsible for the health and safety of their employees; and The Electricity at Work Regulations 1989, which require precautions to be taken against the risk of death or personal injury from electricity used as part of work activities.
The HSE (Health and Safety Executive) often prosecutes businesses who do not comply with these laws and protect their employees from electrical injuries at work. A thorough EICR will show that you are complying with your legal obligations to keep employees safe.
Many insurance companies require EICRs to be carried out as part of your business policy agreement. If there is a claim, an EICR will provide evidence to show that you have met the terms of your agreement, so they are more likely to pay out.
Alongside these reasons, having an EICR will also potentially identify problems that might become more expensive further down the line and will save you money in the long run. If you have an energy efficient and functioning electrical system, this will also save you money on your bills.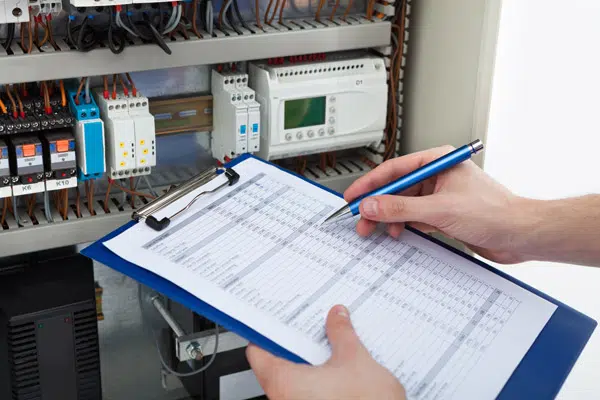 Electrical condition reports for Peckham landlords in London
EICRs for landlords are an important part of ensuring the safety of your tenants because all landlords have a duty of care under The Landlords and Tenants Act 1985. This includes making sure the electrics within a rented property are safe at the beginning of the tenancy and maintained in a good condition throughout.
It is recommended that you have a full electrical inspection every three to five years and with every change of occupancy, whichever is sooner. This check will provide peace of mind and proof that all electrical installations are safe
For NICEIC-approved testing and electrical inspections in Peckham and Deptford: call us now!
Please email info@mdbespokesolutions.com, fill in an online query form or call 020 8265 2061.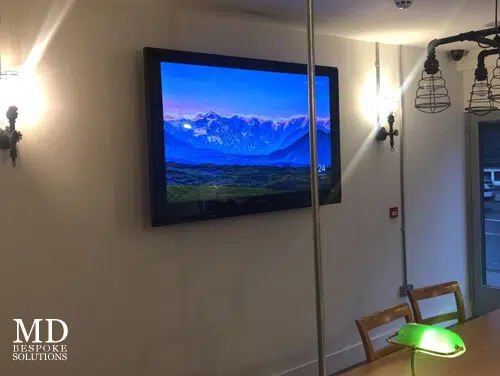 Issuing electrical safety certification in and around:
Need help with your EICR testing?
Our specialist team are on-hand to help guide you through the steps and keep your premises safe.
Call us now on 020 8265 2061 / 07476 661 777