EICR Testing & Surveys in Camberwell
We offer Electrical Installation Condition Reports near Camberwell, Peckham and the local areas.
Prices for Camberwell EICR certificates start at just £175. Call 020 8265 2061.
NICEIC-approved electrical contractors in Camberwell, available for EICR testing and electrical safety tests
MD Bespoke Solutions are a NICEIC-approved, Part P registered and fully-qualified company that service all aspects of the electrical needs of domestic and commercial customers in Camberwell, Brixton and Peckham. From installing new consumer units and complete house rewires, through to Electrical Installation Condition Reports (EICRs) for all types of premises, we are the team to call. Our extensive experience coupled with our knowledge of the latest technology means that we have the skills and technical know-how to get almost any electrical job done quickly and efficiently. We work throughout London, including providing EICRs in Tooting.
All electrical installations will degrade over time. What was once known as Periodic Testing and Fixed Wire Testing is now known as an Electrical Installation Condition Report. During this test, the electrical installation, or fixed wiring within a building is tested and inspected. This will assess the condition of the electrical system and see how well it is working and if there are any defects. The condition of the system as checked against the UK standard for electrical safety - IEE Wiring Regulations (BS 7671:2008).
The EICR will look at the consumer unit, all electrical fittings including light fittings and sockets and fixed electrical items, such as boilers, heaters and other hard-wired appliances.
The test will show:
Any issues with the equipment or circuits that might overload or overheat
Issues with electric shocks and fire hazards
After issues related to earthing of installations and equipment or with bonding
Any potential issues that could lead to faults or injury
Any faults found will be listed within the report and listed in terms of their severity with an EICR fault code. These are listed as:
C1: These are aspects that require urgent attention, so need fixing immediately
C2: These require improvement
C3: Require further investigation
A C1 or C2 code will mean an unsatisfactory report.
Once we have completed any EICR, we will discuss it in detail with you, along with offering advice about any remedial work that is needed. It is recommended that an EICR is done every 10 years on a private home and every five years for rental properties or when there is a new tenant.
Please call us today to discuss your requirements on 020 8265 2061.
Home Buyer electrical surveys in Brixton and why they matter
Electrical wiring will degrade over time and damage and faults can develop. As we use more power than ever in our homes and safety standards are changing, it is always safe to ensure the electrics in any new home are safe before you move in. When you are buying a new home, there are a number of different surveys you can choose from.
Most standard reports are not carried out by certified electricians and will not examine your wiring in any detail. It is recommended that all homeowners should have an EICR done before buying a property, so any issues can be highlighted before purchase takes place. In this way, you can find out the cost of any repairs before you settle on a price and you can have valuable peace of mind.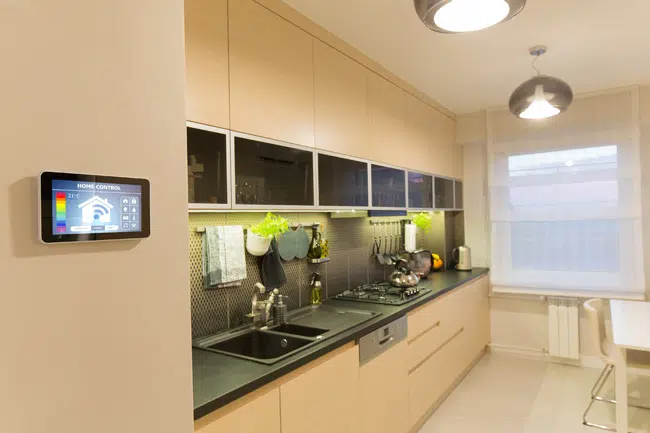 Commercial electrical safety reports in Peckham, South London
To protect employees, every electrical installation should be inspected and tested periodically to ensure it remains in a safe condition. The Electricity at Work Regulations requires that an electrical installation should be adequately maintained in order to prevent danger as far as reasonably practical. An EICR provides evidence that these safety checks have been carried out and provide a plan for any remedial work that needs to take place.
Many insurance companies now insist on EICRs and testing of the electrical installation within insured premises. If you are a landlord renting out your property, you will also need an EICR every five years or when there is a change of tenancy.
For commercial condition reports, periodic inspections, EICRs and electrical reports Camberwell, Brixton and Peckham, call us now!
Please feel free to contact us with any queries or requests; we are always happy to provide no-obligation quotes for all services. Call us now 020 8265 2061, email info@mdbespokesolutions.com or fill out an online query form and we will get back to you as quickly as we can!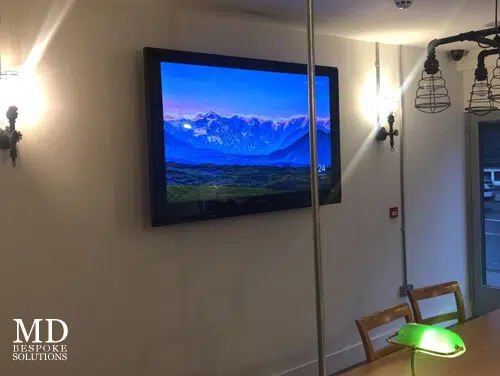 Issuing electrical safety certification in and around:
Need help with your EICR testing?
Our specialist team are on-hand to help guide you through the steps and keep your premises safe.
Call us now on 020 8265 2061 / 07476 661 777