EICR Testing & Surveys in Westminster
We offer Electrical Installation Condition Reports near Westminster, Belgravia and the local areas.
Prices for Westminster EICR certificates start at just £175. Call 020 8265 2061.
Do you need electrical safety audits, EICRs and electrical safety tests in and around Westminster, London?
Are you looking for fully-qualified and NICEIC-approved electric contractors in Westminster, Belgravia or one of the nearby parts of central London? Are you a commercial property owner who is thinking about your legal obligations regarding electrical safety in the workplace? Or perhaps you are about to buy a property and are thinking about the merits of a home buyer electric report? You have come to the correct website!
MD Bespoke Solutions are a team of local, reliable and highly-experienced electrical contractors, covering a vast range of electrical services for domestic, commercial and industrial customers. From lighting design, LED lighting and Smart technology in the home, through to full rewires in Westminster, our team can take on a full remit of jobs and complete them to the highest standards.
Westminster-based NICEIC Electricians
We hold NICEIC Approved Contractor Status, we are proud members of the Government's TrustMark scheme, and have public liability insurance to the value of £10million. Our NICEIC enrolment means that we can self-certify our electrical installation work, so you can feel confident it complies with Building Regulations.
We also specialise in all types of electrical testing and certification, including homebuyer electrical reports, periodic electrical inspections, commercial condition reports, landlord electrical reports EICRs (Electrical Installation Condition Reports, also known as Periodic Inspection Reports), and PAT testing. All our work follows IEE Wiring Regulations (BS 7671:2008). We work throughout the local areas, offering a full range of electrical services in Ashtead and Edgware.
For further information or a no-obligation quote for any work, please call us now on 020 8265 2061.
What is an EICR and  legal requirements for businesses near Belgravia (SW1)
Electrical installations in buildings deteriorate over time and occupiers carry out modifications to the electrical systems, such as adding sockets or lights, for example. We may take it for granted but most of the electrical installation is hidden and faults can develop and lead to serious, or even fatal, injuries.
An Electrical Installation Condition Report is a full inspection and test of a building's fixed electrical wiring. This will include all fixed electrical mains cabling, electrical distribution boards and accessories, including electrical sockets, light fittings and switches.
If you are a landlord, director, property manager or owner of a commercial property, it is your responsibility under the Electricity at Work Regulations 1989 to ensure that the electrical installation within your property is safe. This legislation, along with others, places a duty of care on employers and employees for the safety of themselves and others, meaning that EICRs must be completed regularly to ensure compliance. An EICR provides physical evidence that these important safety checks have been carried out and shows a plan for any remedial work that needs to be completed.
Ask yourself a few important questions:
Is your property changing ownership?
Are you know and understand your legal obligations regarding your property?
Do you have an EICR that is due to expire?
Are you concerned about your electrical system for any reason?
Are you about to put a property on the market?
Are you reviewing your electrical maintenance plans?
Are you about the rent your property out or get new tenants?
Our expert team is on hand to help, and to offer advice and cost-effective solutions. We also complete a wide range of other building and renovation work; see an example of a recent apartment refurbishment in Westminster.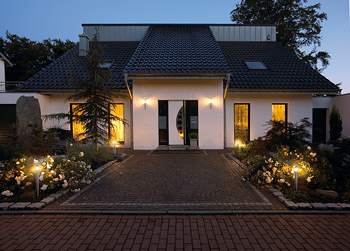 Do I need an EICR?
If you have ever wondered if you need an EICR (Electrical Installation Condition Report), the answer is yes. Whether you own your own home or a property, which you rent out, or you are responsible for a non-domestic property, an EICR is always necessary.
Home-owners: Whilst it may not be a legal requirement within owner-occupied homes to have an EICR, home owners should have their electrics tested regularly, to ensure they are safe to use and are functioning correctly. This will minimise the chance of electrical faults, which could lead to electric shocks or fire and even be a risk to life. EICRs are often recommended during the house buying and selling process.
Businesses: Employers are legally responsible for the health and safety of their employees under the Health and Safety at Work Act 1974. They are also required to safeguard staff against the risk of injury sustained from electricity used during work conditions under the Electricity at Work Regulations 1989.
Landlords: Landlords have a duty of care towards their tenants under The Landlords and Tenants Act 1985, and this ensures checking the electrics within their rental properties are safe at the start of a tenancy and maintained throughout. EICRs for both landlords and businesses provide proof that they have met their legal obligations and are often required for insurance purposes.
For quotes for condition reports electrical in Belgravia, contact MD Bespoke Solutions
Call our office now on 020 8265 2061 to speak to a member of our friendly team. Or you can email info@mdbespokesolutions.com.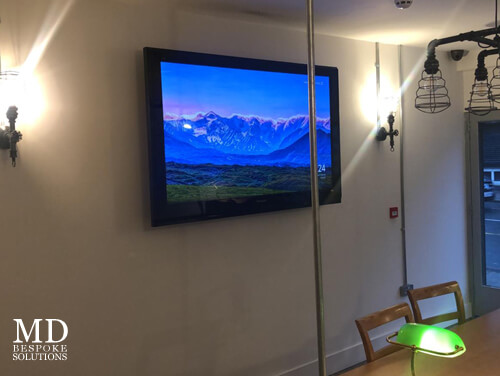 Issuing electrical safety certification in and around:
Need help with your EICR testing?
Our specialist team are on-hand to help guide you through the steps and keep your premises safe.
Call us now on 020 8265 2061 / 07476 661 777