EICR Testing & Surveys in Lambeth
We offer Electrical Installation Condition Reports near Lambeth, Camberwell and the local areas.
Prices for Lambeth EICR certificates start at just £175. Call 020 8265 2061.
Recommended NICEIC-approved contractors for EICRs and electrical safety tests in and around Lambeth and Camberwell, London
Do you need an Electrical Installation Condition Report (sometimes called a Fixed Wire Test or Periodic Electrical Inspection) in Lambeth, Camberwell or the nearby areas of East Sussex or West Sussex? MD Bespoke Solutions provides vetted, reliable and local NICEIC-approved electrical contractors for EICRs in your local area.
All our electricians and electric contractors carry out work that complies with 'Part P' of Building Regulations. An EICR is the result of a thorough inspection and testing of all the fixed electrical appliances within a residential or commercial building. It makes sure everything functions correctly and safely.
If we identify any problems, we will highlight them to you and make it safe and efficiently fix the problem. We are experts in providing valuable peace of mind, from knowing you have all the information and services to ensure compliance.
Alongside EICRs, our team of local electricians provide a wide range of electrical services, including electrical design, installation, repair and maintenance work and important electrical testing and certification.
We have an outstanding reputation within your local area and our expert customer service, alongside expertise ensures that we always deliver the highest standards of work.
A summary of the electrical work we complete:
Consumer unit repairs and upgrades
Lighting design
Additional power sockets
Electrical certification
Home buyers' electrical tests and inspections
EICRs (Electrical Installation Condition Reports, formerly known as Periodic Inspection Reports)
Full and partial rewires in Lambeth
Commercial condition reports
LED lighting and lighting design
Emergency lighting
Fault finding and emergency repairs
Periodic Inspection Reports
Wiring installations in lofts and extensions read our blog about everything you need to know about wiring your loft conversion
Landlord electrical reports and certificates
PAT testing
For a quote for EICRs, contact our helpful and friendly team today on 020 8265 2061. We also provide EICRs in Kennington and Muswell Hill.
Commercial condition reports near you in Camberwell (SE15)
Regular electrical safety checks and testing are a legal requirement for all businesses and landlords.  The Health and Safety at Work Act 1974 states that employers are responsible for health and safety in the workplace. The Electricity at Work Regulations require precautions against personal injury and death. Businesses lay themselves open to prosecution if their people are not protected against electrical injuries at work.
It is essential that EICRs are carried out regularly because electrical installations deteriorate over time, along with any remedial work. Test frequencies can vary but include:
Every five years for schools, colleges, universities and other educational establishments
Every five years for commercial and retail premises
Every three years for leisure facilities, cinemas and theatres
Every year for swimming pools
Every three years for buildings which serve the industrial sector
Every six months for construction sites
We are flexible and can ensure that your business is not disrupted by our service. We have an exemplary health and safety record. We provide an in-depth fixed wire text, testing for wear and tear and look for visual damage.
Areas of testing include sockets, light fittings, supply points and wiring accessories and we test for the correct functionality of connections and cables.
Lambeth EICRs for landlords: Your electrical obligations
Are you a landlord or letting agent who requires electrical safety certification for your rental property? Failure to protect your tenants can result in large fines, invalidated insurance policies and even imprisonment.
By law, landlords must ensure that:
Electrical installations in the rental property are in a safe condition at the beginning and throughout the duration of the tenancy
That an EICR is carried out every five years by a qualified electrician
All appliances are safe and have the CE marking
There is a smoke alarm on every floor of a rental property
We offer home buyers and house buyers' electrical tests and reports in Camberwell
With any large purchase it is important to thoroughly test it before you buy and the electrical system is a key component of any home. The last thing you need after buying a new property is shelling out more money to rectify electrical issues.
We can provide a thorough and detailed report of all the electrics within the property you wish to buy and it will safely identify whether occupants are safe to live within it and what the costs would be to fix any issues that have come to light.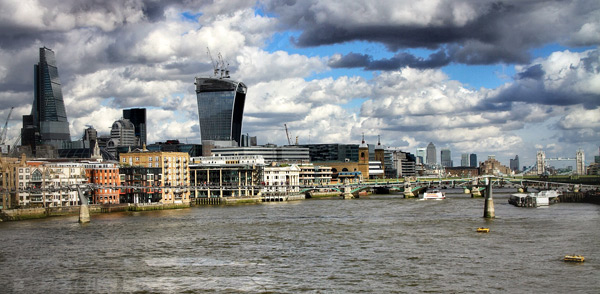 For periodic electrical inspections and EICRs in Lambeth and Camberwell, contact our team now
If you would like an EICR or any other service, we offer free estimates at any time. Call now on 020 8265 2061 or email info@mdbespokesolutions.com to talk to us.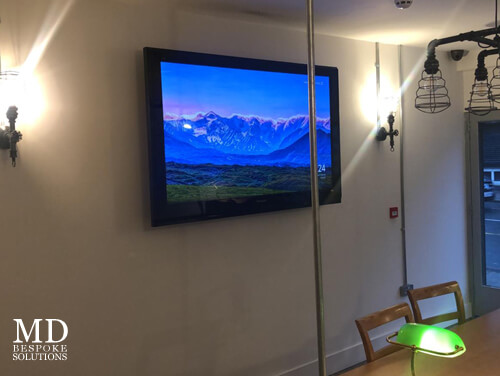 Issuing electrical safety certification in and around:
Saint Marylebone
Walworth
Spitalfields
Saint Pancras
Need help with your EICR testing?
Our specialist team are on-hand to help guide you through the steps and keep your premises safe.
Call us now on 020 8265 2061 / 07476 661 777