EICR Testing & Surveys in Holborn
We offer Electrical Installation Condition Reports near Holborn, Chinatown and the local areas.
Prices for Holborn EICR certificates start at just £175. Call 020 8265 2061.
Book a fast & reliable electrical installation condition report (EICR) in Holborn, London
Are you searching for an electrical contractor for your EICR near Holborn, St Pancras, Westminster or City of London? At MD Bespoke Solutions, we're a trusted electrical company in the local area, offering an array of safe, practical solutions for your needs. We serve both domestic and commercial customers, as well as providing dedicated electrical services for landlords. With recent legislation coming in to improve the safety of electrics in the rental sector, it's vital you stay on top of your responsibilities.
Our qualified team are professional, prompt and reliable, completing installations and repairs to the highest of standards. Even if you need a simple, quick job doing such as a power socket or switch replaced, we're happy to help. However, our vast experience means we're also well placed to offer our services to those undertaking complex refurbishments, including large office blocks.
Whatever you need, we provide free, competitive quotations and efficient services to ensure your electrics remain up and running.
Why choose us?
System design and installations
Diagnostics, repairs and maintenance
Homeowner and landlord certifications
Lighting and rewiring
Smart systems
Upgraded consumer units
All of our work is guaranteed thanks to our membership with government-backed scheme TrustMark.
To enquire about our bespoke solutions, speak to our friendly, knowledgeable team now by calling 020 8265 2061.
Hire our electric contractors for NICEIC approved testing in St Pancras
This area of the capital is full of homes and businesses, so it's important the services you need are only a call away. EICRs or periodic electrical inspections are essential if you're due to have another one completed, there's a change of occupancy, or it's required after circumstances which could have left the electrics in an unsafe condition. If you're a commercial business or landlord, you must comply with all health and safety law which applies to you.
We offer electrical condition reports near St Pancras and Holborn for a variety of different premises, including residential buildings, houses, cafes and restaurants, nightclubs and bars, schools, retail establishments and more. When we carry out the EICR, we'll take a look at various elements of the system and circuits, providing you with a report for your records.
However, you must take action if indicated by any of the findings. If we discover electrics in need of immediate action, such as exposed live wiring, you'll need emergency repairs carried out. If you'd like to book any work with our electricians, we'll assist you in doing so, and we can often isolate dangerous electrics while on site.
Do I need an EICR?
If you have ever wondered if you need an EICR (Electrical Installation Condition Report), the answer is yes. Whether you own your own home or a property, which you rent out, or you are responsible for a non-domestic property, an EICR is always necessary.
Home-owners: Whilst it may not be a legal requirement within owner-occupied homes to have an EICR, home owners should have their electrics tested regularly, to ensure they are safe to use and are functioning correctly. This will minimise the chance of electrical faults, which could lead to electric shocks or fire and even be a risk to life. EICRs are often recommended during the house buying and selling process.
Businesses: Employers are legally responsible for the health and safety of their employees under the Health and Safety at Work Act 1974. They are also required to safeguard staff against the risk of injury sustained from electricity used during work conditions under the Electricity at Work Regulations 1989.
Landlords: Landlords have a duty of care towards their tenants under The Landlords and Tenants Act 1985, and this ensures checking the electrics within their rental properties are safe at the start of a tenancy and maintained throughout. EICRs for both landlords and businesses provide proof that they have met their legal obligations and are often required for insurance purposes.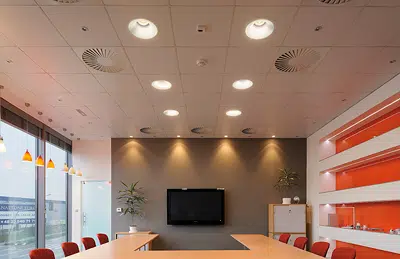 Need an electrical certification or home buyer electrical report in EC1N?
If you need a home buyer electrics report for a domestic dwelling you own or are buying, this is also something we can help you with. This will ensure the house electrics are safe, and we thoroughly inspect their condition. As NICEIC approved contractors, we're held to the highest of standards by the main body in the industry. It means we can carry out your electrical safety audit to the required UK standards, giving you reassurance that you're in safe hands.

Get a Holborn periodic electrical inspection now
If you need an electrical inspection report in Holborn, email us at info@mdbespokesolutions.com or call 020 8265 2061 today.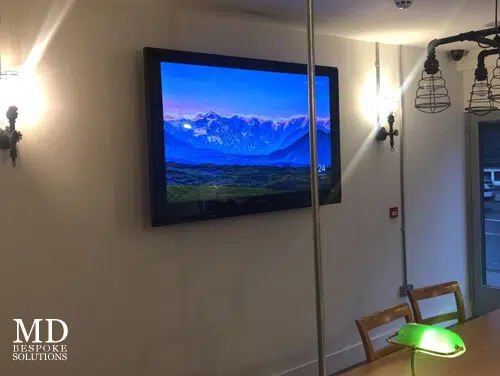 Issuing electrical safety certification in and around:
Bloomsbuyr
Charing Cross
City Of London
St Pancras
City Of Westminster
Need help with your EICR testing?
Our specialist team are on-hand to help guide you through the steps and keep your premises safe.
Call us now on 020 8265 2061 / 07476 661 777