EICR Testing & Surveys in Brixton
We offer Electrical Installation Condition Reports near Brixton, Stockwell and the local areas.
Prices for Brixton EICR certificates start at just £175. Call 020 8265 2061.
Periodic electrical inspections, electrical safety audits and electrical surveys by NICEIC-approved electricians in Brixton
Are you thinking of buying a new home in the Brixton or Stockwell area but don't want any nasty surprises when it comes to the electrical safety of your new purchase? At MD Bespoke Solutions we have a dedicated team of Part P and NICEIC-approved (National Inspection Council for Electrical Installation Contracting) electricians working throughout Brixton and the wider areas of London, Surrey, and the Home Counties, who can help you ascertain whether the electrics in your house are safe and secure.
By conducting an EICR on your property, our team of experts will highlight whether your new purchase is safe for the whole family. It is a complete appraisal of the state of your electrical system, so nothing will be missed. And if you are selling your current home you might want to consider using our team to perform an EICR, so potential buyers are assured of the safety of your property.
Don't delay, call us today for a chat with our friendly team and see what we can offer. Call 020 8265 2061 or email info@mdbespokesolutions.com
A full range electrical services and EICRs local to Brixton
An EICR (Electrical Installation Condition Report) is used for both domestic and commercial properties. For homeowners, the evaluation is recommended every 10 years but for landlords, letting agents and commercial property owners it is more frequent. You are required by law to have an up-to-date report to ensure you comply with health and safety legislation and that you are keeping all your tenants and employees safe.
At MD Bespoke Solutions, we guarantee we put the safety of our clients first and foremost which is why we perform a number of electrical testing and electrical services, which include:
EICRs
Electrical safety audits
Periodic electrical inspections
Electrical certification
Full and partial rewiring
Domestic safety reports
Full and partial rewires in Brixton
Consumer unit upgrades
Interior and exterior lighting design and installation
Fault finding
Smart home technology
No job is too small or electrical issue to minor to our qualified electricians. What's more, we are always happy to answer your questions and queries and offer valuable advice and free no-obligation quotes for any of our many services. We have been working in your local area for a number of years and have built up a healthy number of commercial and domestic clients through word-of-mouth recommendations and reputation.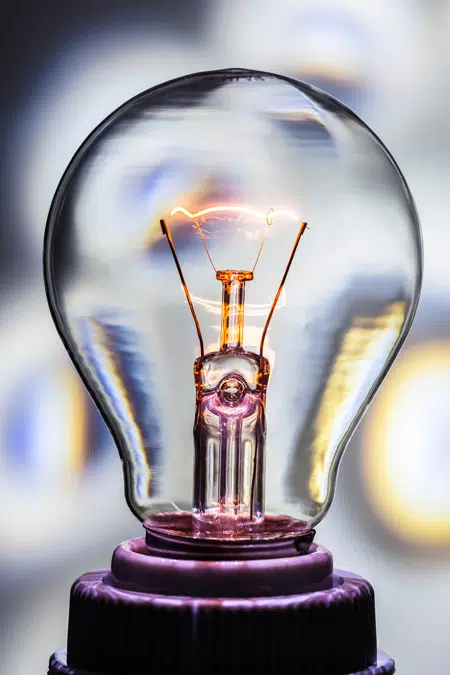 What is EICR and how often do I need electrical testing in my Stockwell property?
If you are a homeowner, the recommending period for having an EICR is every 10 years. But if you are a landlord your obligations to ensuring the safety of your tenants is paramount and therefore electrical safety certificates are an important part of that remit. By law, landlords must have an EICR or periodic inspection every five years. The in-depth and thorough test, carried out by our electricians will help ensure that no underlying electrical issues go unnoticed, potentially putting tenants at risk. Over time, all electrical systems will show signs of degradation and wear and tear from general use. Sockets might become loose or wires exposed, and it is essential that you have a qualified electrician to perform periodical safety checks on your systems. Read our blog about electrical safety in old properties.
Likewise, if you own a commercial property, it is your responsibility to make sure your employees are not at risk from electric shocks or even fires from damaged wiring, sockets or light-fittings or faulty appliances like kettles or cookers.
If you can't produce a valid report on the state of your electrical system and appliances you will be at fault and employees could seek legal action against you. This might result in potential criminal damage charges, a fine or even imprisonment.
As a landlord, it is recommended that you have an EICR every five years or when new tenants move in and our friendly, professional team are just the engineers to carry out such a task.
EICRs, commercial condition reports and NICEIC-approved testing near Brixton
Call us on 020 8265 2061 or email info@mdbespokesolutions.com and let us help you with your electrical needs. Alternatively, fill in an online query form and we will endeavour to get back to you as soon as possible.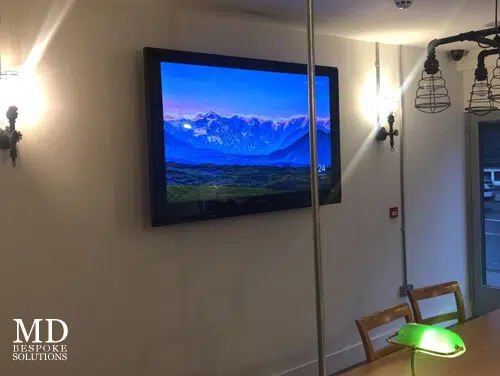 Issuing electrical safety certification in and around:
Need help with your EICR testing?
Our specialist team are on-hand to help guide you through the steps and keep your premises safe.
Call us now on 020 8265 2061 / 07476 661 777