EICR Testing & Surveys in Worcester Park
We offer Electrical Installation Condition Reports near Worcester Park, Raynes Park and the local areas.
Prices for Worcester Park EICR certificates start at just £175. Call 020 8265 2061.
Electrical contractors available for commercial condition reports and electrical safety tests in Worcester Park
Are you looking for commercial electrical condition reports or EICRs to check the safety and compliance of your electrical system in Worcester Park, Raynes Park or Stoneleigh? If you are a commercial property owner or landlord, then it is your responsibility to ensure the building is in a good condition and electrically sound.
By law, you are required to have an EICR carried out periodically but they are also usually required for insurance purposes. If you are a home owner, then it is always advised that you have a full EICR every decade or a Homebuyers' Electrical Report when you move into a new property.
Over time all electrical systems will degrade from general use and exposure. Connections may become loose, sockets could be damaged or cables could deteriorate. It is essential that your electrics are maintained correctly and checked regularly, to ensure that you are not at risk of electric shocks or even fires. If you own or are responsible for a commercial building and someone comes to harm, you must be able to produce a valid report, or they could take legal action against you.
MD Bespoke Solutions is a NICEIC-registered team of professional electrical contractors working throughout the South East and we have been providing EICRs and other electrical safety tests to domestic and commercial customers in your local area for a number of years.
We have built up a reputation for our thorough, professional and careful service, where nothing is too much trouble. Alongside EICRs, we offer a huge range of other electrical services, including full rewires in Worcester Park, consumer unit upgrades, lighting design and installation, emergency lighting and fault finding. Read our blog on the difference between a 'first fix' and a 'second fix' in a house rewire.
We are also a complete one-stop-shop for a variety of home improvement services, including Smart Home technology and all aspects of building, such as new builds, extensions, loft conversions, refurbishments, plastering and bonding and painting and decorating. All our work is secured by public liability insurance of £10million and we are proud members of TrustMark and therefore we are also covered by a six-year work guarantee.
If you are searching for helpful and fully-qualified electricians for electrical safety audits, EICR reports and fault finding, please call us now on 020 8265 2061. Our EICRs on domestic homes start from £190.
Commercial condition reports in Raynes Park: What do you need to know?
A commercial EICR is a report covering all aspects of your fixed wiring, checking both operation and safety. These reports differ from appliance testing and PAT testing because they are a more thorough report of the fixed wiring and components, as opposed to just the appliances. It will look at issues like earthing and bonding, identifying  any defective work and also checking all the fixed wiring. The final report will show all the results and recommendations about any deterioration that might need to be rectified.
The report uses codes, listed as C1 to C3 and if a review has any C1 or C2 codes, it will be marked as unsatisfactory.
The codes are as follows:
C1: Immediate repairs are required to ensure the safety of the system and bring it up to standard
C2: Urgent work is needed to bring the installation up to standard 
C3: Improvements are recommended by are not needed immediately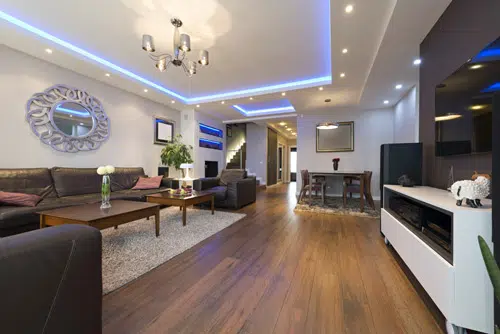 Landlord certificates and local homebuyer's electrical safety tests in Stoneleigh, Surrey
All landlords are responsible for the electrical safety of any property and that it is fit for purpose when rented out. It is recommended that a domestic electrical condition installation report is completed every time there are new tenants or every five years, whichever is sooner. This will ensure that the tenant has not damaged the electrical system in any way and that it is safe for use by the new tenant.
If you are putting your property up for sale, it is always worthwhile employed an electrical contractor to complete an EICR, so any prospective buyers know the electrics are sound. If you are buying a new property, you should always get the electrics checked.
For periodic electrical inspections, electrical certification, electrical surveys and EICRs in Worcester Park, call us now!
We can be reached on 020 8265 2061 or alternatively you can email info@mdbespokesolutions.com or fill in an online query form and we will call you back.
Need help with your EICR testing?
Our specialist team are on-hand to help guide you through the steps and keep your premises safe.
Call us now on 020 8265 2061 / 07476 661 777