EICR Testing & Surveys in Caterham
We offer Electrical Installation Condition Reports near Caterham, Godstone and the local areas.
Prices for Caterham EICR certificates start at just £175. Call 020 8265 2061.
Commercial condition reports and electrical certification by Caterham electricians
Did you know our NICEIC-approved electricians near Caterham and Chaldon can help ensure that your electrics are safe? Electrical installations in all buildings will deteriorate over time and in most electrical installations, hidden faults can develop, putting you, your family, your tenants or your employees at risk.
Formerly called a Periodic Inspection Report (or PIR), an Electrical Installation Condition Report (EICR), will establish the overall condition of the electrics in the building, stating whether they are satisfactory for continued use or making recommendations about work that needs to be done to make them safe and compliant. It will test all the fixed electrical wiring, which includes fixed electrical mains cabling, electrical distribution boards and electrical outlets, such as sockets, light fittings and switches.
Here at MD Bespoke Solutions, we can also complete a range of electrical tasks, from fault finding and emergency repairs, through to completing all types of electrical reports and certificates, including domestic electrical safety reports, commercial electrical safety reports, home buyer safety checks, landlord safety checks and more. We also offer rewiring in Caterham.
Here are some other reasons to choose to use our Part P electricians for your EICR or other electrical safety test:
Range of electrical services: We can provide a whole range of electrical services, including rewires, consumer unit upgrades, smart technology, lighting design and more.
Bespoke solutions: We are a one-stop-shop for all home improvements, including new builds, building, plumbing, Smart Home technology and more. If you are planning to renovate your property, we are the team to call!
Affordable: Our EICRs on domestic homes, with up to 10 or fewer circuits on the consumer unit, starts at just £190. We keep our prices low and competitive, whilst never compromising on quality.
Outstanding customer service: We are proud of our reputation for offering outstanding workmanship and customer service, with 100 per cent customer satisfaction. The majority of our business is repeat custom or comes to us via word-of-mouth referrals.
Insured and protected: All our work is protected by public liability insurance worth £10m and we are proud members of government-backed scheme TrustMark, so we are covered by a 6-year work guarantee.
Helpful and courteous: We will always approach our work in a helpful and upfront way. When working in people's homes and other properties, we always treat them with respect and tidy up after any work is done.
Are you looking for electrical contractors for safety audits, Periodic Inspections or testing? Please ring our office today on 020 8265 2061 and we will be delighted to help.
Why do I need my electrical installation checked with an EICR by our local Chaldon electricians?
Electrical faults are one of the major causes of fire in homes in the UK. Regular electrical testing and inspection will ensure your electrical installation remains compliant and safe to use. Whilst there is no legal obligation for homeowners to get an EICR done, they are recommended for a number of reasons. Getting your electric inspected can save time and money and in extreme circumstances, even lives.
You can find out:
If any equipment or circuits are overloaded
If there is any lack of bonding or earthing
If there is any defective electrical work
If there are any potential shock risks or fire hazards
It is generally recommended that domestic properties are checked every ten years or sooner if the installation is older.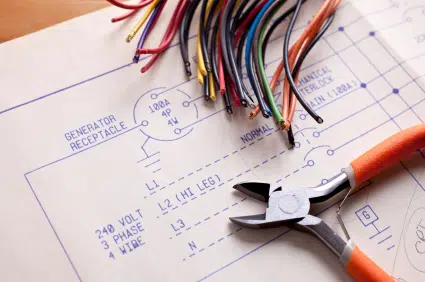 Home buyer electrical checks in Caterham on the Hill, Surrey
If you are purchasing a home, it is worthwhile considering a home buyers' electrical safety check or EICR. According to Electrical Safety First, two thirds of home bought in the past year have not been checked and this leaves buyers at risk of potential issues, electrical faults and even injury.
Many buyers think that a general survey will cover the electrics, but this will not examine them in depth and full rewiring, for example, can run into thousands of pounds of unexpected costs. Read our blog on: What is involved in a full house rewire?
For electrical safety audits, home buyer electric reports and periodic electrical inspections in Caterham and Chaldon, call MD Bespoke Solutions!
If you need electrical testing of any description or advice about how you can fulfil your legal obligations when it comes to electrical safety, please call us on 020 8265 2061. Alternatively you can email info@mdbespokesolutions.com or fill in an online query form.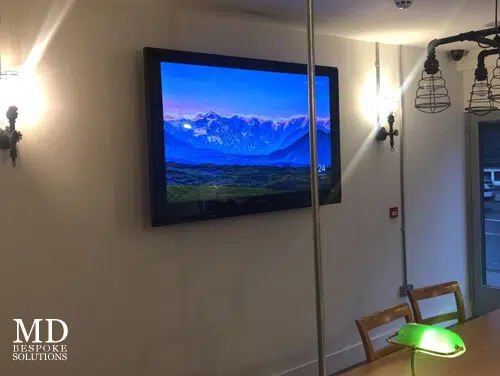 Issuing electrical safety certification in and around:
Need help with your EICR testing?
Our specialist team are on-hand to help guide you through the steps and keep your premises safe.
Call us now on 020 8265 2061 / 07476 661 777