EICR Testing & Surveys in Coulsdon
We offer Electrical Installation Condition Reports near Coulsdon, Hamsey Green and the local areas.
Prices for Coulsdon EICR certificates start at just £175. Call 020 8265 2061.
Electrical certifications and NICEIC-approved electrical testing in and around Coulsdon
Hello and welcome to the site of MD Bespoke Solutions. We are a team of NICEIC-approved electrical contractors and specialist builders, plumber and renovators meeting all your property improvement needs. Working throughout Coulsdon, Hamsey Green, Kenley, Carshalton, Wallington, Whyteleafe, Chipstead and the wider parts of Surrey, we offer the best services at the right prices.
Our employees are fully trained and qualified to help with all aspects of domestic and commercial electrical installations, including full and partial rewiring in Coulsdon, new build and extension wiring, innovative lighting design and installations, exterior lighting, LED lighting, consumer unit repairs and upgrades and more. We view your electrics in relation to the whole of your property's design see our blog on how to choose lights for a basement flat.
We can also provide all forms of electrical safety tests and audits for your property, including Electrical Installation Condition Reports (EICRs), condition reports electrical, home buyer electric reports, commercial condition reports and domestic condition reports.
As professional electricians, safety is always our number one priority and when carrying out all electrical work, we ensure it adheres to IEE Wiring Regulations (BS 7671:2008). We can also ensure that you have the current paperwork, so it protects you should there be any accidents on your premises.
Electrical certification for domestic premises, commercial offices and other buildings and rental properties
A full service solution, including plumbing, building and new builds, plastering and decorating , security and fire alarms and Smart Home technology
NICEIC-registered and approved and members of Trustmark
Cost-effective and competitive prices with EICRs for homes and offices with less than 10 or fewer circuits on a consumer unit starting from just £190
Specialising in energy efficiency and new energy-saving technologies to save our customers money
Based locally to you - also offering EICRs throughout the South East, in Addlestone and Barnet
Call us now on 020 8265 2061 to discuss your requirements.
Commercial condition reports by specialist electrical contractors near you in Hamsey Green (CR6)
We provide EICRs, formerly known as PIRs or Periodic Inspection Reports, for homeowners, landlords, commercial property owners and local authorities. The report will list any faults or problems and we can provide quick costs for any remedial repairs, which are required. If something is found that does not comply with regulations it will be given a code, numbered C1, C2 or C3. These codes with determine whether the test is considered satisfactory or unsatisfactory.
An EICR is used to examine electrical installations for issues like defective wiring, poor workmanship or out-of-date accessories that do not comply with current standards.
All our electricians are fully-trained and qualified to carry out these tests. We will ensure minimal disruption to you, your home or your business. If you wish, we can carry out the testing stage out-of-hours to minimise disruption to operations.
In a commercial environment, a commercial condition report, EICR or condition report electrical demonstrates compliance with the Electricity at Work Regulations 1989. For commercial businesses, it is recommended that an EICR or Periodic Electrical Inspection is carried out every five years, or on recommendation of your electrician.
Landlords also need to ensure an EICR is completed every five years or with each change of tenancy, so they can ensure that all electrical appliances in their rental property are safe.
Coulsdon home buyer electrical test: Why have one?
In the UK there are 400 accidents every year in residential homes. It is essential to check the safety of your electrical installation, especially if you are moving into a new property.
Unfortunately, a lot of substandard electrical work has been done on many homes and people are not aware of the new national wiring safety standards. It is a common misunderstanding that surveyors perform thorough electrical testing this is simply not the case because they do not have the training or the testing to complete this.
We will use specialised equipment to test the electrical installation and fixed wiring to offer you a complete EICR. We will make the process as simple and easy as possible and we will liaise with your estate agent.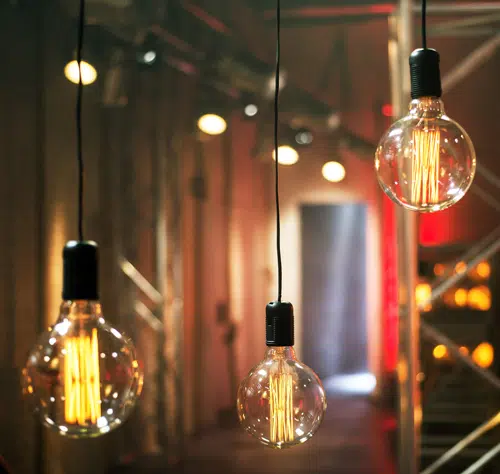 To schedule your EICR or PIR in Coulsdon, call us now
Call us today on 020 8265 2061 or email info@mdbespokesolutions.com to talk to our team.
Need help with your EICR testing?
Our specialist team are on-hand to help guide you through the steps and keep your premises safe.
Call us now on 020 8265 2061 / 07476 661 777