EICR Testing & Surveys in Wallington
We offer Electrical Installation Condition Reports near Wallington, Penge and the local areas.
Prices for Wallington EICR certificates start at just £175. Call 020 8265 2061.
Electrical inspections and NICEIC-approved testing in Wallington, London
MD Bespoke Solutions offers NICEIC-approved commercial and residential electrical work in Wallington, Penge and the surrounding areas of South London. We are dedicated to offering our customers the highest levels of service and have built our reputation on providing a flexible, professional and cost-effective service.
We focus on quality workmanship and every project is completed with the utmost care and to the highest standards. We have a diverse client list, from private homeowners to large commercial and industrial organisations. One area we specialise in is all types of electrical safety audits and electrical certification, including EICRs for both domestic and commercial premises.
Accredited: Our team of Part P electric contractors are approved by NICEIC (National Inspection Council for Electrical Installation Contractors), meaning our work is regularly inspected and meets the highest standards.
All electrical work: We carry out all types of electrical installation, repair and maintenance work, including complete and partial rewires, consumer unit updates, indoor and outdoor lighting design and emergency repairs.
One-stop-shop: If you are improving your property, we can also assist with also a wide range of property renovation services, including plumbing, decorating, building and extension work
Insured: For your peace of mind, we also hold public liability insurance and are proud members of Government-backed initiative TrustMark, which means work is backed by a six-year warranty.
Competitive prices: We offer free, no-obligation quotes for all work at a fixed cost, with no hidden costs. Domestic and commercial EICs start from just £190.
Local: Our electricians work throughout the nearby areas of London and Surrey.
To speak to our specialist electric contractors, call now on 020 8265 2061.
EICRs/Periodic electrical inspections near Penge (SM6)
Electrical inspection is essential to maintain the safety of your employees, tenants and anyone else who uses your building.
An electrical installation condition report (EICR) can be called many names, including a fixed wire test, periodic inspection report, home buyer electric report, commercial condition report, or a condition report electrical. The end goal of all these tests is the same: To ensure that your electrical installation is compliant with BS7671 of electrical regulations.
If you are a business, we understand the unique challenges you face with electrical testing and will complete this with minimal disruption to your business or working day. Our tests are designed to ensure not only safety of employees and the general public but are also designed to satisfy insurance purposes.
Do I need an EICR?
If you have ever wondered if you need an EICR (Electrical Installation Condition Report), the answer is yes. Whether you own your own home or a property, which you rent out, or you are responsible for a non-domestic property, an EICR is always necessary.
Home-owners: Whilst it may not be a legal requirement within owner-occupied homes to have an EICR, home owners should have their electrics tested regularly, to ensure they are safe to use and are functioning correctly. This will minimise the chance of electrical faults, which could lead to electric shocks or fire and even be a risk to life. EICRs are often recommended during the house buying and selling process.
Businesses: Employers are legally responsible for the health and safety of their employees under the Health and Safety at Work Act 1974. They are also required to safeguard staff against the risk of injury sustained from electricity used during work conditions under the Electricity at Work Regulations 1989.
Landlords: Landlords have a duty of care towards their tenants under The Landlords and Tenants Act 1985, and this ensures checking the electrics within their rental properties are safe at the start of a tenancy and maintained throughout. EICRs for both landlords and businesses provide proof that they have met their legal obligations and are often required for insurance purposes.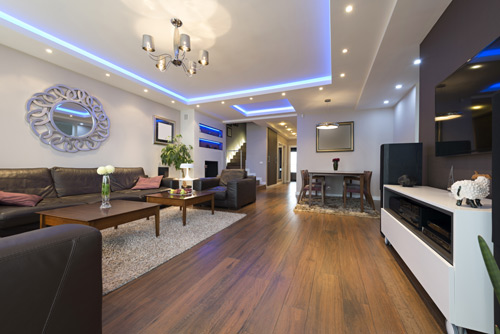 Wallington domestic EICs: What will they look at?
Each test will:
Visually inspect all circuits and protective devices
Look at any poor earthing or bonding
Identify and highlight any live parts
Identify any damaged electrical fittings or accessories
Supply a NICEIC-accredited EICR report and certificate
List any defects with recommendations for remedial action
Provide a free quote for remedial action
Never attempt to fix an electrical emergency yourself. Read our blog about electrical fault-finding.
For electrical inspection reports and electrical condition report quotes in Wallington, call us now
For further details about our electrical or renovation services, please email info@mdbespokesolutions.com, or call 020 8265 2061.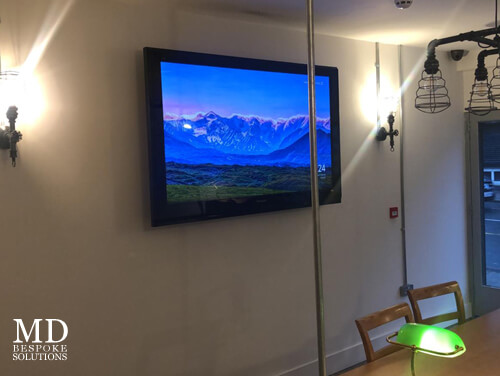 Issuing electrical safety certification in and around:
BansteadCarshaltonCheamHackbridgeKenleyPurleySandersteadSouth NorwoodSuttonSuttonWaddonWhyteleafe
Need help with your EICR testing?
Our specialist team are on-hand to help guide you through the steps and keep your premises safe.
Call us now on 020 8265 2061 / 07476 661 777