EICR Testing & Surveys in Portsmouth
We offer Electrical Installation Condition Reports near Portsmouth, Gosport and the local areas.
Prices for Portsmouth EICR certificates start at just £175. Call 020 8265 2061.
First-class EICRs by electrical contractors near Portsmouth, UK
MD Bespoke Solutions are a team of NICEIC-approved electrical contractors available for Part P domestic, commercial, and industrial electrical work. We work in Portsmouth, Gosport and the wider areas of the South East. We can handle all types of installation, maintenance, and repair work, from adding sockets, to full rewires.
We depend on the wiring in our homes and businesses 24 hours a day, so it is paramount that we check the integrity of the wiring, to ensure it is safe and in a compliant condition.
Electrical faults are one of the most common causes of UK fires, so checking your electrics regularly is one of the most effective ways of providing safety for our families, tenants or employees. We currently provide a comprehensive range of electrical safety tests and electrical safety audits for private homeowners, home buyers, landlords, and local businesses.
An Electrical Installation Condition Report (EICR) is the most common type of electrical test. It should be performed by a competent electrician and will consist of a visual inspection, looking at the consumer unit, plugs, light fittings, switches, earthing and bonding and for other signs of wear and tear and visible signs of burning or scorching. The electrician will then complete dead and live testing. Typically, an EICR takes around three to four hours to complete, depending on the size of the property and the number of circuits that require testing.
We come highly recommended and as members of TrustMark, all work comes with a six-year warranty. Speak to one of our electricians now on 020 8265 2061.
EIC inspections in Gosport (PO12): What will it tell me?
An EICR, sometimes called a fixed wire test, will offer a full summary of the condition of your property's electrics to check they are compliant with current British Standards for electrical safety (BS 7671). The report that you are issued after the test will record any observations and make necessary recommendations.
The classifications codes are as follows:
C3: This means that improvements are recommended but any issue is not considered to be an immediate or potential source of danger.
C2: This is an issue that is not considered to be immediately dangerous at the time of inspection but could be a fault that could cause issues in the future, so urgent remedial work us required.
C3: This indicates that immediate danger is present, so swift remedial action is required to make the installation safe. An example of this would be an accessible live conductor.
If you have any C1 or C2 codes, then the report will be considered unsatisfactory and you must get these defects corrected to demonstrate compliance. Read our blog: Upgrading your electrics: What every homeowner should know.
Portsmouth Home Buyer electric reports: Why have one?
Before purchasing a property, it is important to know if the property has an up-to-date EICR, although there is no legal requirement to do this. This will give you an overview of the state of the electrics in the property.
If there is no current EICR on record, we can complete a home buyer electric test, which will check the condition of the electrics. Some electrical work, such as rewiring can be time-consuming and expensive, and it is not recommended that you live in the property whilst it takes place, so it is sensible and a wise investment to have this test completed.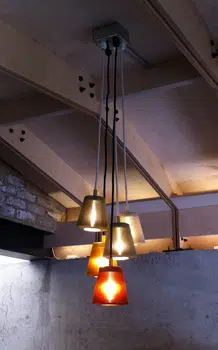 Call us for commercial condition reports and PIR quotes in Portsmouth
Call the office now on 020 8265 2061 or email info@mdbespokesolutions.com for a quote.
Do I need an EICR?
If you have ever wondered if you need an EICR (Electrical Installation Condition Report), the answer is yes. Whether you own your own home or a property, which you rent out, or you are responsible for a non-domestic property, an EICR is always necessary.
Home-owners: Whilst it may not be a legal requirement within owner-occupied homes to have an EICR, home owners should have their electrics tested regularly, to ensure they are safe to use and are functioning correctly. This will minimise the chance of electrical faults, which could lead to electric shocks or fire and even be a risk to life. EICRs are often recommended during the house buying and selling process.
Businesses: Employers are legally responsible for the health and safety of their employees under the Health and Safety at Work Act 1974. They are also required to safeguard staff against the risk of injury sustained from electricity used during work conditions under the Electricity at Work Regulations 1989.
Landlords: Landlords have a duty of care towards their tenants under The Landlords and Tenants Act 1985, and this ensures checking the electrics within their rental properties are safe at the start of a tenancy and maintained throughout. EICRs for both landlords and businesses provide proof that they have met their legal obligations and are often required for insurance purposes.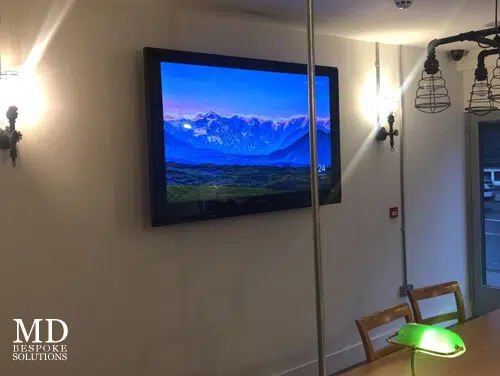 Issuing electrical safety certification in and around:
Fareham
Gosport
Hayling
Lee On Solent
Southsea
Waterlooville
Need help with your EICR testing?
Our specialist team are on-hand to help guide you through the steps and keep your premises safe.
Call us now on 020 8265 2061 / 07476 661 777