EICR Testing & Surveys in Carshalton
We offer Electrical Installation Condition Reports near Carshalton, Hackbridge and the local areas.
Prices for Carshalton EICR certificates start at just £175. Call 020 8265 2061.
Are you looking for NICEIC-registered electric contractors local to Carshalton for EICRs and commercial electrical safety reports? Call MD Bespoke
Did you know that according to government statistics around four people a day are injured or killed in fires related to electrical faults?
Every home or commercial property needs to be checked regularly for electrical safety. Here at MD Bespoke Solutions, we have a team of highly-qualified, NICEIC-approved electricians based near Carshalton and Hackbridge, who can help with a huge array of electrical work, including all types of electrical surveys and tests.
Whether you have seen a house you wish to purchase but would like a home buyer electrical report first, you are a landlord who needs an EICR completed  because you have new tenants moving into your rental property, or you are a commercial property owner who needs an electrical safety report to ensure you meet your legal obligations, we are the team to call. From EICRs for flats, through to commercial condition reports for large business premises, we want to make sure that you, your family, tenants or employees are safe from the risk of electrical incidents at all times.
Our comprehensive range of electrical services includes:
Electrical Installation Condition Reports (EICRs)
Partial and full rewires in Carshalton
Consumer unit replacements
Lighting design
LED lighting
Inside and outdoor lighting
Smart technology
Domestic electrical safety reports
Commercial electrical safety reports
Home buyer electrical reports
Electrical safety audits
Just like taking your car for an MOT, it is essential that your electrical system is checked regularly by a skilled and approved contractor. An EICR is the most common type of electrical check and this is the report and safety certificate following the inspection of your property.
We are always happy to supply you with a free no-obligation quote for any EICR or electrical safety test or any other service. Testing and surveying is not as expensive as you may think and affordable for any business. Our basic report, costing £190, covers a typical small business, with up to 10 circuits on the consumer unit.
Our domestic EIC reports also start from the same price. We are members of government-backed scheme TrustMark, so our work is guaranteed for six years. We also hold public liability insurance worth £10million, for your added peace of mind.
For any further questions, please get in touch with us today on 020 8265 2061.
EICRs and electrical safety in your Hackbridge property
According to Electrical Safety First, 70 people are killed and 350,000 people are seriously injured every year due to electrical faults. It is essential that you have a regular EICR; every 10 years if you are the homeowner (or on the advice of an electrician) and landlords are encouraged to get one every five years or every time there are new tenants.
An EICR, which replaced the old Periodic Inspection, is a comprehensive check of the fixed wiring of your electrical system to ensure it is safe and complaint and to establish if there are any potential safety problems.
One of our electricians can attend the property at a convenient time and will complete a visual inspection of the installation before doing a number of checks. If there are any issues, they will make them known and provide a quote to fix them. If there are any 'code one' problems, they will either fix them there and then or make them safe before booking a time to ensure the system is brought up to date.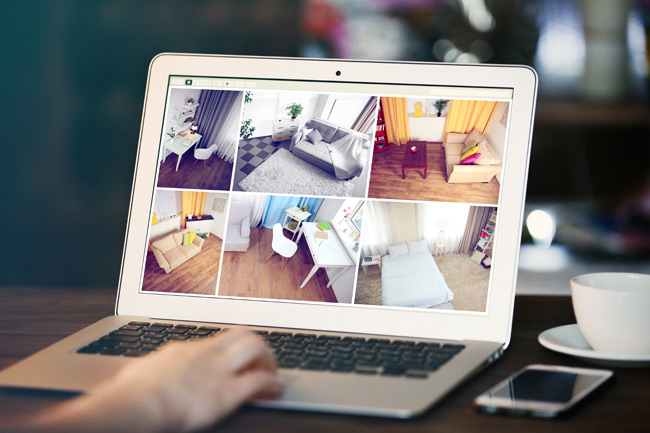 What else will be checked during an EICR is Carshalton?
During the EICR, your electrician will look at:
The fuse board: They will check that your fuse board, or consumer unit as it is otherwise known, is safe and compliant, with important residual current devices or RCDS. These are in place to prevent electric shocks. Read our blog about why your consumer unit keeps tripping.
Other important checks include looking at sockets, wiring and switches and examining bonding and earthing. We will need to turn the power off before completing some tests and will need access to all lights, sockets and light switches.
For more details about our affordable electrical inspections, fault finding and electrical certification in Carshalton and Hackbridge, call us today!
Please call 020 8265 2061, email info@mdbespokesolutions.com or fill in an online query form and we will be in touch ASAP.
Need help with your EICR testing?
Our specialist team are on-hand to help guide you through the steps and keep your premises safe.
Call us now on 020 8265 2061 / 07476 661 777