EICR Testing & Surveys in Addlestone
We offer Electrical Installation Condition Reports near Addlestone, New Haw and the local areas.
Prices for Addlestone EICR certificates start at just £175. Call 020 8265 2061.
Make safety your priority with electrical safety tests, EICRs and electrical audits in and around Addlestone, Surrey
Do you have a valid EICR or Electrical Installation Condition Report? Here at MD Bespoke Solutions, we offer a range of NICEIC-approved electrical safety tests and inspections. It is not just portable electrical appliances that need to be checked for safety all the fixed appliances and mains wiring will too. We provide EICRs, commercial condition reports and other electrical certification throughout Addlestone, New Haw and the wider areas of Surrey and the South East.
If you are a commercial property owner or an employer, to comply with Electricity at Work Regulations 1989, all electrical systems will need to be maintained to ensure they are safe to use. The main way to do this is for an EICR, formerly known as a Periodic Inspection Report, to be carried out.
Having these tests completed by Part P and NICIEC-approved electric contractors shows you have fulfilled your obligations to keep staff, users and possessions within a commercial environment safe. In the event of an accident, it will also prove to your insurance company that you have fulfilled the terms of your insurance agreement. If you need your portable appliances tested, we can also assist with PAT testing.
EICRs are not only important within offices and other commercial buildings. It is recommended that an EICR is completed on homes every ten years, or with each change of tenancy. If you are selling your home, or buying a new one, this test provides peace of mind that the electrics are safe to use and that you will not be faced with large bills for electrical repairs and upgrades down the line.
As NICEIC-approved electricians, our work is regularly assessed to ensure we are competent and capable of meeting relevant safety and technical standards. We are also TrustMark-registered, which is a nationally recognised market of a quality company or expert tradesperson. You can use our services with confidence in the understanding that we have undergone rigorous vetting to join this scheme. Our electricians can also sign off all notifiable work, showing that our installations comply with current building regulations.
Our electrical services include a range of electrical installation, maintenance, design and repair work.
Bespoke testing and inspections
Full and partial rewires in Addlestone
Domestic electrical safety reports
EICRs
Repairs and emergency repairs
Inside and outdoor lighting & lighting design
Commercial condition reports
Electrical certification, including Landlord Safety Checks
Electrical safety audits
Consumer unit replacements
Smart technology
We work throughout the South East, offering electrical testing in Barnet and Belgravia.
For an EICR quote, call us now on 020 8265 2061.
Commercial condition reports completed near you in New Haw (KT15)
Why should you be concerned about electrical safety? As well as it being the law, as mentioned above, it will pick up any potential issues before they can become more serious and even hazardous.
The test will follow these guidelines:
Visual inspection: This will look at the electrical installation before testing starts. This will look for visual signs of  burning, overheating or damage to equipment. It will also check for the presence of RCDs and correct labelling.
Dead testing: This consists of continuity testing to see if there are any badly connected conductors; insulation resistance testing to test if the insulation material round the conductors in intact; and polarity checks, to check that the  connections are connected in the right sequence.
Live testing: This test consists of earth fault loop in impedance testing to check that if there was a fault, the system would disconnect in the specified timeframe. During this part of the testing we also complete an RCD test, to ensure that these devices react appropriately.
The results of this test are filed in a report, with recommendation codes: C1, C2 or C3.
Addlestone Home Buyer Electrical Report: A wise investment
When buying a house is it always a sensible idea to have a home buyer electrical report completed. There is no legal requirement to provide this document for a potential buyer and it is unlikely that you will be prompted to get one from your surveyor or estate agent.
Electrical remedial works can be expensive and time-consuming. Read our blog on what is involved in a full house rewire. With this test, you will identify any serious electrical problems before you buy. We can liaise with the estate agent to arrange to time to conduct the inspection on your behalf.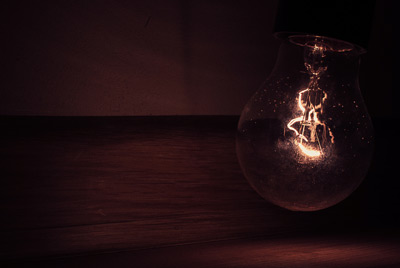 For fault finding, periodic electrical inspections and inspections in Addlestone, call our team now!
Please call us today on 020 8265 2061 or email info@mdbespokesolutions.com  to book your electrical safety audit.
We are available to provide electrical services in:-
Chertsey
Oatlands Park
Laleham
Ottershaw
Shepperton
Walton upon Thames
West Byfleet
Byfleet
Ashford
Thorpe
Hersham
Longcross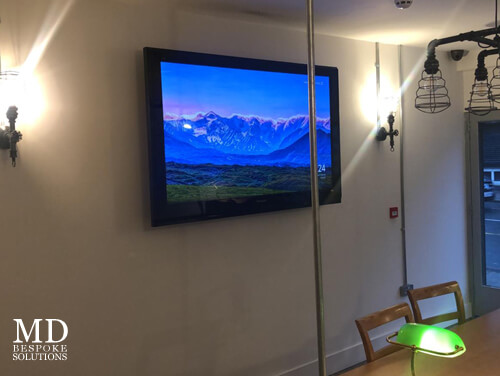 Issuing electrical safety certification in and around:
Laleham
Walton Upon Thames
Lower Sunbury
Need help with your EICR testing?
Our specialist team are on-hand to help guide you through the steps and keep your premises safe.
Call us now on 020 8265 2061 / 07476 661 777