EICR Testing & Surveys in Weybridge
We offer Electrical Installation Condition Reports near Weybridge, Addlestone and the local areas.
Prices for Weybridge EICR certificates start at just £175. Call 020 8265 2061.
MD Bespoke Solutions: Offering first class electrical safety tests, periodic electrical inspections and EICRs in Weybridge
Electrical installations of all shapes and sizes will degrade over time. Sockets and cables can sustain damage, connections may become loose and products deteriorate, leading to systems becoming unsafe and possible hazardous. If you are looking for reliable, Part P and NICEIC-approved electrical contractors in Weybridge, Addlestone and Chertsey, you can rely on MD Bespoke Solutions. Our team of electricians are highly experienced, skilled and courteous and can cater for all types of testing, surveying and fault finding in your local area and throughout the South East. We offer a wide range of services from full rewires in Weybridge, through to Smart Home technology services and more.
There are many types of electrical inspection services and it can often be hard to know what level of electrical testing you may need. We are here to guide you to ensure you fulfil your legal obligations and can provide any advice you may need.
Our local electrical services include:
Testing and inspections
Domestic electrical safety reports
Commercial electrical safety reports
Smart Home technology
Fault finding and emergency repairs
EICRs
Electrical certification, including Landlord Safety Checks
Electrical safety audits
Consumer unit replacements
Inside and outdoor lighting
Lighting designs
Home buyer electrical reports
We guarantee our quality and reliability and will always deliver all electrical services on time, within budget and to the highest possible standard. Whether you're looking for a contractor to handle a one-off job, advice about Smart Home technology or a full house improvement service, MD Bespoke Solutions can help.
Please call us now to discuss your requirements or for advice about your electrical installation on 020 8265 2061. Keeping your electrics running smoothly, efficiently and safely is important to us.
What will be inspected in my EICR in Addlestone?
As the title suggests, an Electrical Installation Condition Reports (EICR) is a report, rather than a certificate. This report assesses the condition of the electrical installation in line with the 17th edition of wiring regulations. The results, including measurements and values, are recorded against appropriate recommendations.
The Electricity at Work Regulations 1989 mean that if your building or premises is used for a commercial, industrial, service or any other non-dwelling or public use then you will have a legal obligation to keep the electrical system safe at all times. If an accident was to occur and you are unable to produce a valid EICR as proof that you fulfilled your requirements, then you could be liable for the incident.
The EICR will:
Protect occupants against the effects of burns or electric shocks
Identify any non-compliances with the requirements of the current edition of BS7671, which is standard for all electrical installations in the UK (where is does not meet compliance, this is noted as a C1 or C2 code)
Protect properties from possible damage caused by fire and heat as a result of an installation defect
It is recommended that an EICR formerly known as a Periodic Inspection is carried out at the following times:
At least every 10 years for an owner-occupied home
Every five years for a tenanted property or at each change of occupancy, whichever is sooner
Every five years for commercial and industrial premises
Three years for a caravan
Yearly for a swimming pool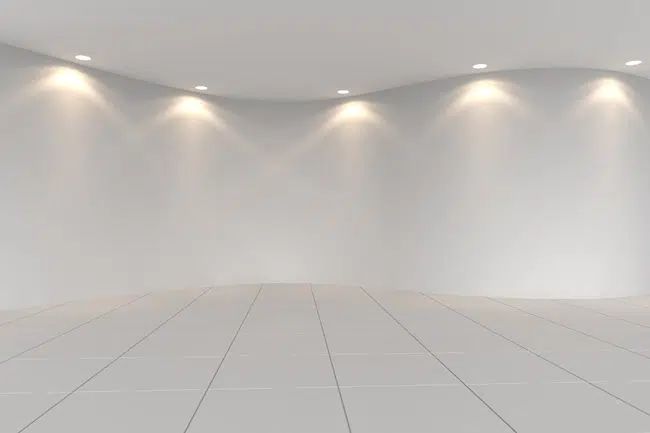 Why you should choose a NICEIC-registered contractor for your electrical safety tests in Chertsey
NICEIC stands for the National Inspection Council for Electrical Installation Contracting. Electricians registered by NICEIC are assessed regularly to ensure they are competent and capable of meeting the relevant technical standards and safety codes, so when you choose NICEIC-approved contractors for testing, you can feel confident that they will do their utmost you deliver a service that is of the highest quality.
We are also members of TrustMark, a Government-approved scheme to help homeowners find reliable tradespeople. As members, our work is covered by a six-year guarantee. Read our blog about five questions to ask when hiring a contractor for electrical work.
For home buyer's electrical reports, fault finding, periodic electrical inspections, commercial condition reports and other testing in Weybridge, Addlestone or Chertsey
For unbeatable value, please contact us today on 020 8265 2061, email info@mdbespokesolutions.com or fill in an online query form and we will get back to you. We pride ourselves on offering our customers a friendly and professional service.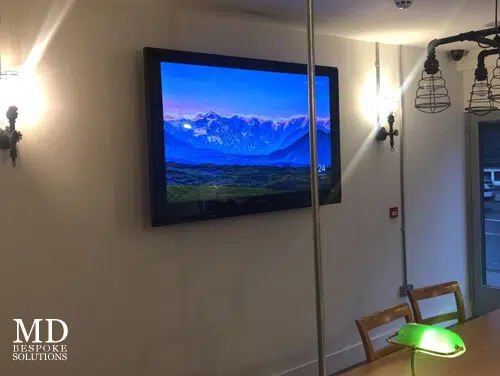 Issuing electrical safety certification in and around:
AddlestoneAshfordByfleetChertseyElmbridgeHershamLalehamOatlands ParkSheppertonSunburyWalton-on-Thames
Need help with your EICR testing?
Our specialist team are on-hand to help guide you through the steps and keep your premises safe.
Call us now on 020 8265 2061 / 07476 661 777