EICR Testing & Surveys in Sanderstead
We offer Electrical Installation Condition Reports near Sanderstead, South Croydon and the local areas.
Prices for Sanderstead EICR certificates start at just £175. Call 020 8265 2061.
NICEIC-approved testing and electrical safety inspections in Sanderstead
If you haven't heard of MD Bespoke Solutions before, we are a team of highly-trained and skilled electrician contractors working for domestic and commercial customers in Sanderstead, South Croydon and throughout the surrounding areas. Our NICEIC-approved team are able to carry out all types of electrical work, including electrical design, installation and maintenance, along with fault finding, remedial work and important electrical testing and certification.
Over the years we have built up a reputation for the work we do and the high quality of service that our electricians provide. Friendly and approachable, our electrical contractors will always treat your property with respect and care and communicate with you at all times. If you are looking for a company to listen to you and respond to your individual needs, then you have come to the right place. Whether you are looking for a full house rewire in Sanderstead, a consumer unit upgrade, lighting design or a homebuyers electrical test, we can assist.
Our expertise includes:
EICRs (Electrical Installation Condition Reports)
Full and partial rewires
Consumer unit repairs and upgrades
Lighting design
Additional power sockets
Electrical certification
Homebuyers' electrical inspections
Periodic Inspection Reports
Landlord electrical reports
PAT testing
Commercial condition reports
LED lighting and lighting design
Emergency lighting
We aim to provide a safe, professional and reliable service to all our customers, regardless of the size of the job or the setting that you are in. We will always work with you to make sure that your needs are met.
We always offer free consultations and open and transparent quotes. If you have any questions about our services or have any work you wish to discuss, please call us now on 020 8265 2061.
Are you a business owner in Sanderstead who needs electrical testing? Call us for commercial condition reports and more!
As a business owner, the safety of everyone who uses your property is your legal responsibility. If you don't have regular periodic testing, otherwise known as an EICR (Electrical Installation Condition Report), then you could be putting people's safety at risk. We have many years' experience conducting EICRs for both commercial and domestic properties, including factories, offices, warehouses, shops, schools and many other locations.
Having a regular EICR will mean that you can ensure you are fully compliant with your legal health and safety obligations and the resulting report will state that if the report has been satisfactory and if not, what work needs to done to bring the electrical system into line with current standards. It will also advise when the next test should take place. This is the standard benchmark that authorities and insurance companies are looking for.
During the test, we carry out tests of the fixed wiring circuits, including insulation resistance, continuity, polarity, earth fault loop impendance and RCD tests. We also complete a visual check, looking for signs that the circuit might be overloaded and checking they are suitable for the design, nature and environment of the installation.
For landlords it is also compulsory by law to maintain an EICR report. We can make arrangements with tenants, estate agents or property managers to make the process as straightforward as possible. Read our blog: Landlords is your wiring up to standard?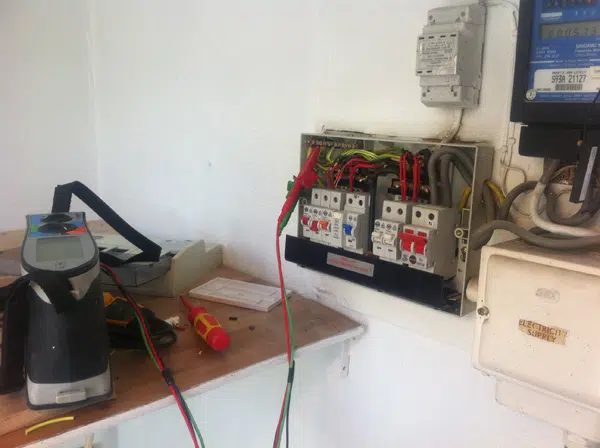 House buyers electrical testing in Sanderstead, Surrey
When you buy anything expensive you would thoroughly test it beforehand and the same thing applies to a new house! It is crucial to identify that the electrics are safe and in a good condition. A homebuyer's electrical survey is a detailed and thorough survey of all the electrics in your prospective new property and this report is important because the last thing any house buyer wants is having to invest more money making the electrics right after the transaction has been made. It is also a very small price to pay for complete assurance that the system is safe and there is no risk to you or your family.
For commercial condition testing, periodic electrical inspections and electrical safety audits in Sanderstead, we are the team to contact!
Please ring our office now on 020 8265 2061, email info@mdbespokesolutions.com or submit an online query form and we will call you.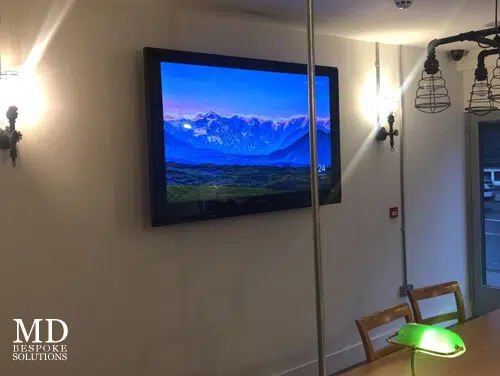 Issuing electrical safety certification in and around:
AddingtonChelshamFarleighKenleyPurleySandersteadWarlinghamWhyteleafe
Need help with your EICR testing?
Our specialist team are on-hand to help guide you through the steps and keep your premises safe.
Call us now on 020 8265 2061 / 07476 661 777