EICR Testing & Surveys in Hornchurch
We offer Electrical Installation Condition Reports near Hornchurch, Upminster and the local areas.
Prices for Hornchurch EICR certificates start at just £175. Call 020 8265 2061.
Electrical certification and EICRs in Hornchurch, London
MD Bespoke Solutions offer a wide range of electrical services to domestic, commercial, and industrial clients in Hornchurch, Upminster, Romford, or the wider areas of East London. Our work includes installations, maintenance, repairs, certification, inspection, and testing.
With years of experience in the field, our NICEIC-approved electrical contractors can provide the expertise you require. Whether you need a commercial condition report, landlord EICR, fixed wire testing, or any other testing we offer a number of services to help.
We also complete full and partial rewires, lighting design and installation, exterior lighting, consumer unit upgrades, general electrics, electrical repairs, and more. We can offer a competitive quote at any time that will include the cost of our service and materials, alongside a schedule that we will always meet. We will get the job done quickly and efficiently.
We are fully accredited and approved by the National Inspection Council for Electrical Contracting Installation. This company provides assessment and champions electrical safety and high standards, so you can feel confident that our work will be done professionally. We are also proud members of Checkatrade, where words used to describe our business include 'friendly', 'polite', 'high quality', and 'excellent'. As members of Trustmark, all work is backed up with a six-year guarantee.
For more details, please call now on 020 8265 2061
EICR certification and safety audits near Upminster
All electrics in Upminster, Hornchurch, or Dagerham, will deteriorate with age and use, potentially becoming dangerous to use as time wears on. This could put you, your family, your tenants, or any workers at risk of potential shocks or fire.
We can test the following:
The suitability of switch and control gear, so any old consumer units with wooden backs or cast iron switches will need to be updated.
The adequacy of earthing and bonding.
The serviceability of light fittings, sockets, and switches. Any older-style round-pin sockets or round light switches will need to be updated.
The type of wiring and its condition.
Any residual current devices (RCDs) and their condition.
The extent of wear and tear and any general deterioration.
Any change in the premises that may lead to wiring issues.
The presence of notices and identification.
RM1 commercial condition reports
It is essential that all electrical installations in Hornchurch are tested every five years or sooner. Often electrical installations in commercial buildings suffer from more wear and tear than in homes and they can deteriorate more quickly. Therefore it is crucial to always ensure they meet regulations.
Our electrical testing is suitable for offices, warehouses, restaurants, salons, communal areas, shops, and all other commercial sites. We can liaise with office managers, facilities managers, or landlords, and can complete any electrical testing out of hours to minimise disruption. Once you have a valid EICR to prove the installation is safe and compliant, it is important to keep this for your own records and for insurance purposes.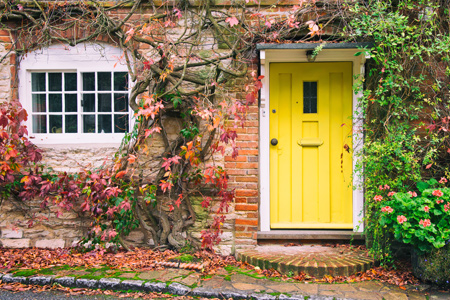 Landlord EICR certificates in Hornchurch
We provide electrical safety certification and EICRs for landlords in Hornchurch. After any EICR or fixed wire test, you will be given a report. This electrical safety report will contain any recommendations for improvements. If there are any issues, our electrical contractors will offer a quote for any remedial action and always ensure the installation is safe.
To request a quote for home buyer electric reports, EICRs, and periodic electrical inspections in Hornchurch, please call us now
Please call 020 8265 2061 or email info@mdbespokesolutions.com to organise any electrical safety audit in Hornchurch.
Need help with your EICR testing?
Our specialist team are on-hand to help guide you through the steps and keep your premises safe.
Call us now on 020 8265 2061 / 07476 661 777