With sales of electric vehicles on the rise, more people are considering making the switch and may even install EV chargers at their property. There are many advantages of investing in an electric car compared to fuel-powered vehicles, making it a modern, viable mode of transport, whether you're a homeowner or a business.
Here are some of the benefits of electric cars.
Go green with an electric car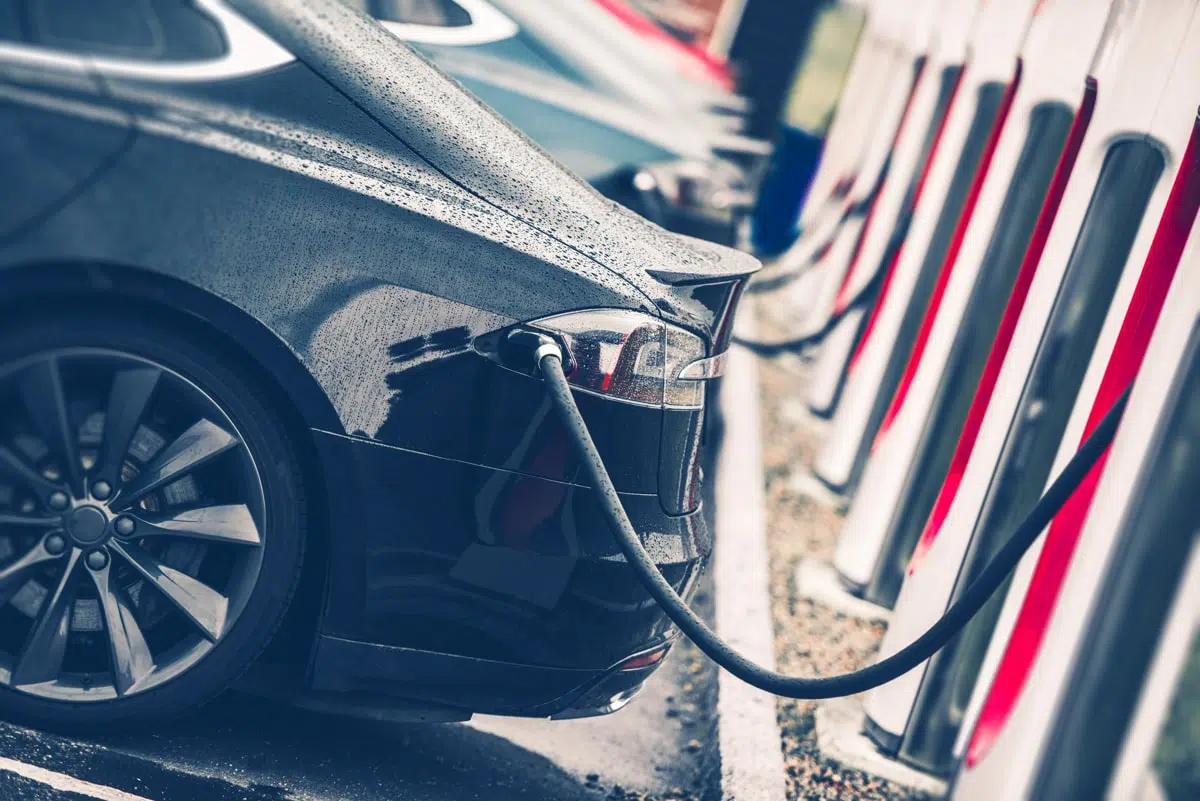 One of the biggest pros of switching to electric vehicles is the positive impact it has on the environment. They don't emit greenhouse gases (e.g., carbon dioxide) like diesel and petrol cars do, reducing air pollution, especially in densely built and congested areas, such as cities. If you have to continually pay congestion charges when travelling to places like London, you'll see the financial benefits of investing in an electric car. Zero-emission vehicles are often exempt from this type of fee.
Power your car at home with an EV charger installation
Fuel stops can be highly inconvenient, having to take time out of your day to stop at the pump, not to mention the costs involved. As well as dedicated EV chargers in public car parks, supermarkets and other sites, it's easiest to power your car at home. You just need to contact an EV charger installer to complete the task, which only takes a few hours.
Enjoy cost-effective EV charging solutions
The price of petrol and diesel can be extortionate, and while you should expect to see your home electricity bill increase, there are lots of financial benefits of electric cars. With no oil changes or combustion engines in situ, electric cars are often much easier to maintain, reducing the amount of wear and tear they face week to week. It's also less costly to charge your car at home than at a station, especially if your tariff allows for cheaper overnight use. You may also be eligible for an EV charging grant.
Feel the improved performance of electric cars
Many electric vehicles now outperform fuel-powered cars, thanks to more automation and fewer moving parts, working with high efficiency to get you from A to B. They're also extremely quiet to drive, allowing for a more pleasant driving experience, whether you're in the hot seat or a passenger. With the UK making the switch to electric vehicles, the user experience is only set to improve further, with better infrastructure and more charging capabilities cropping up around your local area.
Need more advice about electric car charging? Speak to our team
Do you need help and advice when it comes to EV charging installations? At MD Bespoke Solutions, we're a specialist electrical contractor offering supply and fit services for top EV chargers. We work across London, Surrey and beyond, coming out to Berkshire, Camden and surrounding areas.
For a free, competitive EV charger quote, contact us today. You can reach us on 020 8265 2061 or send an email to info@mdbespokesolutions.com.