Get a new pod point charger in Camden – London EV charging specialists
Welcome to MD Bespoke Solutions – your local electric car charging point specialist. We offer reliable pod point charger installations for residential properties and commercial premises, coming out to Camden Town, Belsize Park, Bloomsbury and beyond.
From helping you with the design and placement of your EV charger points to professional installs, we tailor our solutions to your requirements. All our EV charging points are compliant, reliable and convenient.
As a NICEIC-approved contractor, our end-to-end solutions include the supply and fit of your new electric vehicle charger, recommending the best product and installation site for your needs. We're an OLEV and OZEV-registered company, ensuring the process is straightforward from beginning to end.
Why choose us?
NICEIC-approved electrical contractors
Fast and efficient installations
Commercial and domestic EV charge points
Competitive rates
Wide range of high-quality electrical services
Fully insured, professional team
Get a free, no-obligation quote today for all EV charger services. Call our friendly team now on 020 8265 2061.
Need a new electric car charging point near Camden Town and Belsize Park? Services for 100% electric and plug-in hybrid vehicles
Do you need an electrician for electric vehicle charger services near Belsize Park and Camden Town? Ensure you have what you need to give your vehicle extra power when needed. Once we've installed a reliable, convenient charger at your property or business premises, you'll never have to worry about finding a charge point.
Why should you install an EV charge point at your property?
Convenient car charging: Powering an electric car has never been simpler. You can plug in your vehicle whenever you want, but many people like to charge overnight, so it's ready the next day. No more panicking when out and about!
Say goodbye to fuel costs: By switching to a fully electric or plug-in hybrid car, you can reduce your carbon footprint while drastically reducing fuel expenditure.
Additional features: We fit EV charge points from some of the best names in the industry, including Pod Point Home Chargers. Many of these outstanding products come with a plethora of benefits, like weatherproof hardware and smart features, giving you ultimate control over your EV charging.
Compliant installations: Your new pod point will be fully compliant with regulations and British Standards, reliably charging your vehicle without compromising safety.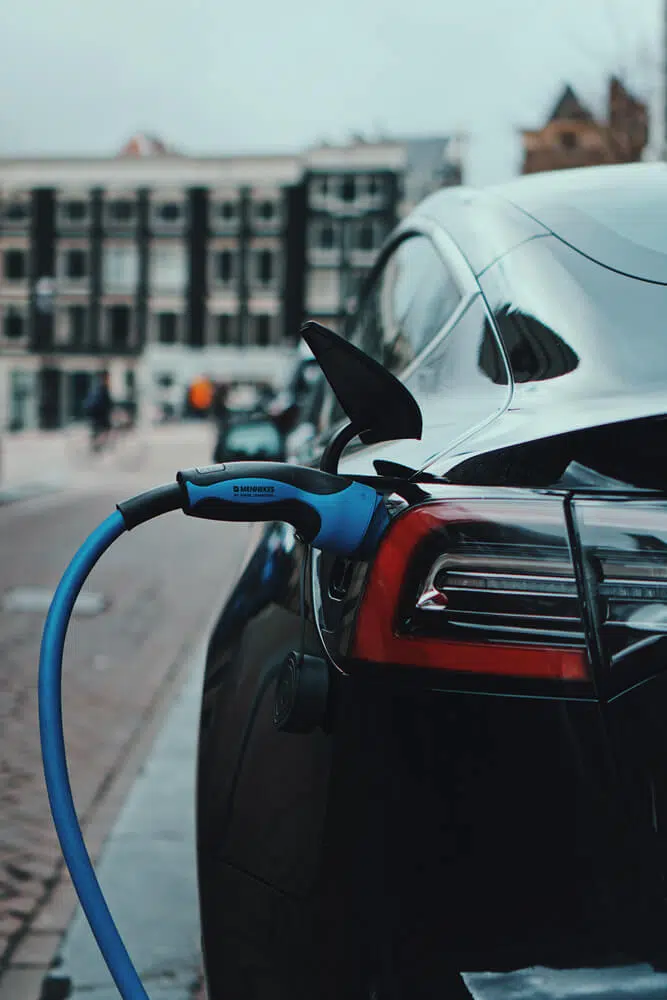 Bloomsbury
Camden Town
Hampstead
Highbury
Highgate
Holborn
Holloway
Islington
St. Pancras
EV home charger installers in NW1 – Electric car chargers for residential properties and commercial businesses
Are you looking for a NW1 EV charging business near Camden? With electric car and hybrid vehicle sales becoming the norm, hire an EV charge point installer you can trust every time. At MD Bespoke Solutions, our qualified, experienced contractors are happy to assist.
We can install one or multiple EV chargers – just let us know what you require. We come out to domestic, commercial and industrial premises to assess the site and install new charge points. We're also available for EV charging installations for public use, such as local car park chargers.
Are you a business owner? Here's why you should make the switch to electric.
Ensure your fleet has power whenever needed – no more fuel stops!
Get access to multiple EV chargers at any time.
Lower your CO2 emissions and impress eco-conscious customers and clients.
Ensure visitors can charge their cars while at your premises.
Enjoy convenient EV charger placements – including parking bays and secure locations.
Schedule efficient installations with our team, ensuring minimal disruptions.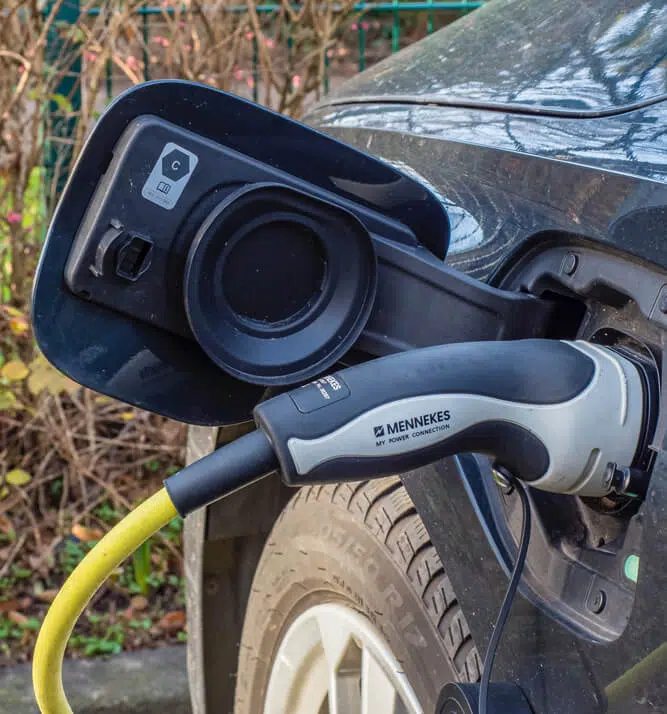 Do you qualify for EV home charging grants or a commercial EV charger installation in Camden?
The legislation for commercial and home EV charging point grants is continually changing. While much of the financial support has now been reduced, there are still some options to consider. For further advice about Camden EV charge point grants, contact our team today.
We regularly work with landlords, property owners and commercial clients to find the best electrical solutions for their needs. We're happy to discuss all the eligibility criteria for available grants and offer competitive quotes on home car charging installations.
Speak to our specialist team now to learn more about a range of options and prices.