EICR Testing & Surveys in Wandsworth
We offer Electrical Installation Condition Reports near Wandsworth, South West London and the local areas.
Prices for Wandsworth EICR certificates start at just £175. Call 020 8265 2061.
Electrical safety audits and periodic electrical inspections by electricians near to you in Wandsworth
Are you looking for local NICEIC-approved electrical contractors offering electrical safety tests, EICRs and audits in Wandsworth and the SW17 and SW18 postcodes? Perhaps you are a landlord and unsure of your legal obligations with regards to electrical safety compliance? Or perhaps you are buying a property in the local area and you are unsure of the state of the electrics? MD Bespoke Solutions are a long-established team of electricians and property experts, working for domestic, commercial and industrial customers throughout the South East. We insist the highest standards and our customers range from home owners, through to large corporations. Whatever you needs be it small changes or complete rewires in Wandsworth - you can trust our team to provide a fast, efficient and cost-effective solution.
Electrical installations deteriorate with age and use and established systems should always be tested on a scheduled basis to ensure compliance with British Standards. This type of certifications is increasingly being required by insurance companies and local HSE departments as proof of electrical compliance. We carry out a wide range of audits and electrical safety inspections, including EICRs to all types of domestic, commercial and industrial premises. Previously known as a Periodic Inspection Report (PIR), this test will inform you about the state of your electrical installation and highlight any areas that do not meet the current standards.
We can work around your schedule and all tests are completed with the minimum disruption to you. For your peace of mind, we also hold public liability insurance and are proud members of Government-backed initiative TrustMark, so work is covered by a six-year guarantee.
We will aim to:
Treat your property with respect and care and tidy up after ourselves
Keep communication open and on-going, so we will always keep you informed of what we are doing and why
Schedule appointment times that are most convenient to you, so your business remains unaffected
Deliver work promptly, within the agreed timeframe
Offer free, no-obligation estimates for all work and work at a fixed cost, with no hidden costs
Always offer professional advice and can help with energy saving solutions
Alongside all aspects of electrics, we also offer a huge range of home improvement and property renovation services, including plumbing, building and extension work, so whatever your needs, consider us your one-stop-shop. Read our blog on why multi-skilled electricians are more in demand than ever.
Call us now for more info on 020 8265 2061.
We complete Electrical Installation Condition Reports in Wandsworth, London 
Electrical Installation Condition Report (EICR), also known as Fixed Wire Testing or Periodic Inspection Reports (PIRs) test electrical installation for defective wiring, accessories or any poor workmanship that does not comply with current standards. We provide these tests at a very competitive fixed rate and can quote there and then for any upgrades, which are needed to bring the system into line with current standards. Our electricians are very experienced in this type of testing and our reports are thorough and comprehensive.
The test will:
Identify any damaged electrical fittings or accessories
Visually inspect all circuits and protective devices
List any defects with recommendations for remedial action with a special code
Identify any poor earthing or bonding
Provide a NICEIC report and certification
These reports are used by places of work to demonstrate compliance with the Electricity at Work Regulations 1989. The normal guidelines on intervals between tests in a domestic property are with every change of occupancy or every decade. Or every five years with a rental property or with every change of occupancy. For commercial business premises it is every five years, three years for caravans and every year for swimming pools.
I'm buying a property in SW17, Wandsworth. Do I need a homebuyers' electrical test?
Did you know that many homebuyers discover electrical problems with their new homes after moving in? A standard survey does not cover the electrics in any depth and electrical issues can be dangerous, as well as expensive to correct. If you are buying a new home, it is always best to be safe not sorry and book an in-depth inspection of your potential new home's electrical system, to ensure it is compliant and safe,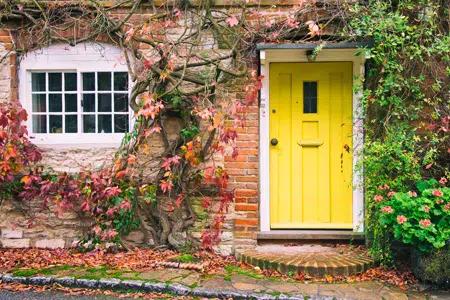 Need help with your EICR testing?
Our specialist team are on-hand to help guide you through the steps and keep your premises safe.
Call us now on 020 8265 2061 / 07476 661 777