EICR Testing & Surveys in Haringey
We offer Electrical Installation Condition Reports near Haringey, Wood Green and the local areas.
Prices for Haringey EICR certificates start at just £175. Call 020 8265 2061.
NICEIC-approved testing and electrical inspection reports in and around Haringey and Wood Green, London
MD Bespoke Solutions are leading and trusted commercial electrical contractors and domestic electricians, working throughout Haringey, Wood Green and the wider areas of London. We pride ourselves on offering trust, respect, value and hard work to our customers.
Our specialist team of NICEIC-approved electrical contractors are fully skilled in design, installation and maintenance of all commercial, residential and industrial electrical installations. We operate to the highest health and safety standards in the industry and are dedicated to consistent improvement.
Whatever your electrical needs are, we work with everyone from homeowners to large commercial companies and no job is too big or small. We have carried out electrical work for private homeowners, landlords, lettings agents, local authorities, property developers, housing associations and many others.
Our expertise includes:
Domestic condition reports
Additional sockets
Landlord safety checks
Home buyer electrical reports
Electrical Installation Condition Reports (EICRs)
Fuse board or consumer unit changes
Extensions
LED lighting read our blog about upgrading to LED lighting
Lighting design
Outside lighting
Commercial condition reports
Intruder alarms
Fault finding
Emergency repairs
For more details about any of our services, please call us now 020 8265 2061. We also provide electrical certification in Ottershaw and Lambeth. We are available seven days a week and can accommodate your schedule.
EICRs and Periodic Electrical Inspections near you in Wood Green (N15)
Are you concerned about your electrics? Do you think you need an electrical safety audit? Are you a landlord or commercial company who needs certification? We provide all types of electrical testing, including carrying our Periodic Electrical Inspections (PIRs) and Electrical Installation Condition Reports (EICRs) to all types of buildings. This test will inform you of the condition of your electrical system and highlight any areas that do not meet current standards.
After any electrical test, you are issued with an electrical compliance certificate highlighting any remedial works that may be needed to bring the system up to a satisfactory standard.
This test will check the following:
The suitability of switchgear and control gear
The type of wiring and its condition
Whether the installation is adequately bonded
Whether the installation is adequately earthed
If any electrical circuits or equipment is overloaded
If there is any defective electrical work, damage or wear and rear
An EICR is recommended on all domestic homes every 10 years to check the condition of the installation.
Other reasons a domestic property may need to be tested, include:
Misuse or environmental conditions: If there has been a flood or a property has been damaged, an EICR will check the electrical installation is safe.
Change of use: If you are getting ready to sell your property or want to rent it out, then an EICR is necessary. If you are a landlord, it is a legal obligation to ensure your tenants are safe. Rental properties need an EICR five years or with each change of occupancy.
Older installation: There are many older properties in Haringey and Wood Green and older installations will need to be tested more frequently. Some domestic properties, such as those with swimming pools, will need to be checked annually.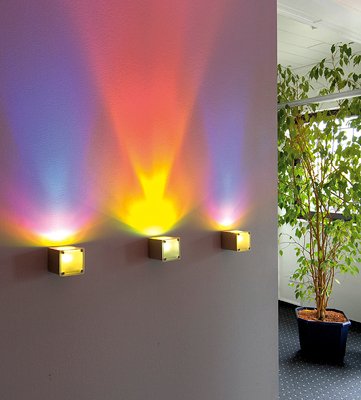 Qualified Haringey electrical contractors for commercial condition reports
The general usage of electrical fittings and appliances within commercial properties tends to be much more than within domestic homes. Commercial electrical testing is required for the general safety of people visiting or working in business premises and there is a legal obligation to meet health and safety requirements.
We can advise you on the type of testing your business might need to be compliant but this is likely to includes EICRs (also known as fixed wire testing) and PAT testing. This will ensure every area of your electrical system is working properly and is safe.
As well as regulatory bodies, your insurance company will require you to carry out regular testing, otherwise your policy will become invalid.
Call our local electric contractors in Haringey and Wood Green for quotes for home buyer electric reports and electrical condition reports
Contact us today on 020 8265 2061 or 07476 661 777 to make an appointment or to request a free no-obligation quote. Or you can email info@mdbespokesolutions.com and we will get back to you.
Need help with your EICR testing?
Our specialist team are on-hand to help guide you through the steps and keep your premises safe.
Call us now on 020 8265 2061 / 07476 661 777