EICR Testing & Surveys in Croydon
We offer Electrical Installation Condition Reports near Croydon, Purley and the local areas.
Prices for Croydon EICR certificates start at just £175. Call 020 8265 2061.
Electrical testing and Electrical Installation Condition Reports in Croydon
Are you buying a new home or selling your property in Croydon or Purley? If so, you will need an Electrical Installation Condition Report to appraise the state of your electrical system. These electrical condition reports until recently were called Periodic Inspection Reports and are applicable to both domestic and commercial premises. We are expert, Part P-registered and NICIEC-approved electrical contractors offering a huge range of electrical services, including electrical inspection reports and we work with customers throughout Croydon, Purley and the wider areas of London, Surrey and the South East. We have extensive knowledge of the types of installations we are testing and are always professional, efficient and reliable.
For more details or to talk to one of our team about electrical certification and electrical testing, call us today on 020 8265 2061 or 07476 661 777.
What does an Electrical Installation Condition Report in Purley do?
All electrical installations deteriorate over time and with use and there are more than 50 deaths and 12,5000 fires in British homes every year due to unsafe electrics. An Electrical Installation Condition Report (EICR) is a formal document reporting on the condition of the electrical installation and highlighting any defects or safety issues, so a property meets current safety regulations. They are always required when buying or selling a property to show that an electrical installation is safe. Within commercial properties, it is paramount to obtain a new report every few years to make sure you are compliant with current health and safety rules. It is recommended that homeowners get an electrical survey and electrical safety test every ten years to check the condition of the electrical installation. If you are a landlord, you are responsible for your tenants' electrical safety. This means carrying out an EICR every five years or when you get new tenants.
Our electrical inspections include testing of the fixed wiring of the property and checks:
The adequacy of bonding and earthing
The consumer unit to ensure it is up to date and has all the modern safety devices
Damage to cables, sockets and switches, highlighting  items that may need replacing such as black switches, round-pin sockets and round light switches
The type of wiring, which is used in the property and its condition
Any outdoor electrics
Any other potential safety risks, such as electrical shocks and fire hazards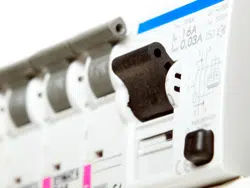 Why choose us for your electrical inspections in Croydon?
Our fully qualified electricians are courteous, professional and offer outstanding workmanship. We offer basic reports from just £149 for both domestic and commercial premises. If any problems are identified we will always offer a free quote to rectify the problem. We are also members of TrustMark, so our work is covered by a six-year guarantee and all our work is protected by a £10 million public liability insurance.
For all electrical testing in Croydon and Purley, call on MD Bespoke Solutions!
To find out more, contact us today on 020 8265 2061 or 07476 661 777 or email info@mdbespokesolutions.com.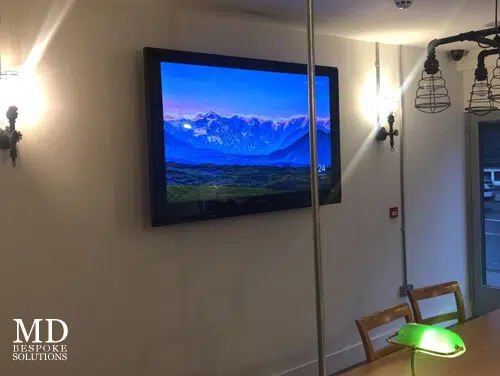 Issuing electrical safety certification in and around:
South Norwood
Hackbridge
Elmers End
Need help with your EICR testing?
Our specialist team are on-hand to help guide you through the steps and keep your premises safe.
Call us now on 020 8265 2061 / 07476 661 777