EICR Testing & Surveys in Shirley
We offer Electrical Installation Condition Reports near Shirley, Addiscombe and the local areas.
Prices for Shirley EICR certificates start at just £175. Call 020 8265 2061.
EICR Shirley - reliable electrical contractors in Surrey
If you're a landlord, buying a new home in Shirley, or just want to make sure your electrics are safe, an EICR is vital. We can perform fast and efficient testing at any property in Addiscombe, Elmers End, Biggin Hill, and West Wickham.
MD Bespoke Solutions are able to carry out domestic and commercial electrical surveys to a high standard and with superb customer service.
The report will tell you how old the electrics are, what issues it currently has and also give you an idea of what issues may come up in the future. This means you can prepare for any work and address any wear and tear early before it becomes a problem.
Alongside EICR reports in Shirley and Addiscombe, MD Bespoke Solutions offer a wide range of electrical work and are happy to assess and quote for any work from a full house rewire to new CCTV.
Call our team of electrical contractors today for a free, no obligation quote on 020 8265 2061.
Alongside EICR, MD Bespoke Solutions also offers:
Indoor and outdoor lighting
Electrical repairs and maintenance
Smart home installations
Upgrades and repairs to old fuse boxes
Periodic electrical inspection for domestic and commercial in Shirley and Addiscombe
For commercial businesses and landlords, electrical certification is a legal requirement.
Once the team of qualified electricians has carried out the assessment, the electrical condition reports will be made available to you and discussed. We will talk you through what everything means and make sure you're aware of any work that needs doing.
We will also highlight to you work that is not needed right away but will have to be done in the future. By pointing out wear and tear or likely future problems in your buy to let flat or office space, we can save you the headache of an unexpected bill further down the road.
Most changes are simple and can be as small as swapping a light fitting for a different type that meets the correct standard. Many landlords or business owners don't need to carry out any work in order to pass this electrical audit.
CR0 homebuyer electrical report
Buying a new home in CR0 can come with a list of time-consuming and confusing tasks to be done before you finally pick up the keys. One of the things we can take off your hands and remove the stress for you is carrying out the electrical inspection report.
For peace of mind, before buying a house you can arrange for our team of electrical contractors to carry out an EICR. This will pick up any major issues as well as giving you a comprehensive report about the safety of the electrics and wiring in the home. It also includes details that you may have missed while visiting the house yourself such as the location of smoke detectors.
We are TrustMark registered and will keep you informed every step of the way.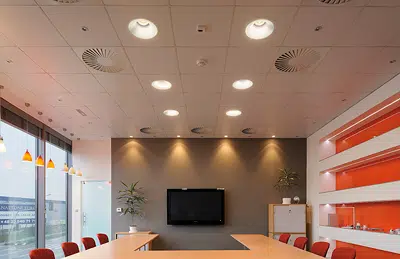 Free, competitive quote for all types of electrical certification in Shirley
If you're looking for a reliable, experienced electrical contractor - get in touch.
Give us a call or send us a message to request a free, no obligation quote. We'd love to hear from you and help with any electrical jobs - big or small. Commercial and residential jobs are all covered by our friendly team.
Need help with your EICR testing?
Our specialist team are on-hand to help guide you through the steps and keep your premises safe.
Call us now on 020 8265 2061 / 07476 661 777