EICR Testing & Surveys in West Wickham
We offer Electrical Installation Condition Reports near West Wickham, Shirley and the local areas.
Prices for West Wickham EICR certificates start at just £175. Call 020 8265 2061.
Five star electrical safety tests, periodic electrical inspections and EICRs by local electrical contractors in West Wickham
At MD Bespoke Solutions, we offer professional and reliable electrical services, completed by our team of professional, NICEIC-approved electricians based near West Wickham, Shirley, Carshalton and the wider regions. Whether you are a home buyer who wants to check the state of your potential new house's electrical system before you commit to buy, a business owner who is searching for advice about complying with the latest Health and Safety legislation, or a landlord who needs an EICR before a change of occupancy in your rental property, we will make your electrical safety our top priority.
In less time than you imagine, electrical installations can become damaged through wear and tear. If the system is not safe, this can be a fire hazard or can give you an electric shock, resulting in an injury or even death, as well as causing damage to your property. There are a variety of electrical safety tests and audits that can be done the most common is the Electrical Installation Condition Report (EICR), the new name for the old Periodic Inspection. We can help to ensure that whatever testing you need, this is done so you comply with all your legal obligations.
Our comprehensive range of electrical services include:
Domestic electrical safety reports
Commercial electrical safety reports
EICRs for Landlords
EICRs for homeowners
EICRs for businesses
Smart Home technology
Fault finding and emergency repairs
Electrical safety audits
Consumer unit replacements
Inside and outdoor lighting
Lighting designs
Home buyer electrical reports
We also complete a range of building, plumbing and Smart Home services, making us your one-stop-shop for all your home improvement and renovation needs. As well as ensuring your electrics are up to scratch, we can project manage even the most complex home renovation and building works. All of our team members are trained to the highest levels and are courteous, helpful and reliable. Read our blog about how to know what order to refurbish your home.
Please call us now to on 020 8265 2061 to discuss your electrical certification or house renovation project.
The importance of regular EICRs and electrical inspections in Shirley
As the name says, an Electrical Installation Condition Reports (EICR) is a report, not a certificate. This test and resulting report will take a thorough look at the condition of your electrical installation in line with the 17th edition of wiring regulations and it will address all of the electrical aspects of the property, including the consumer unit, electrical fittings such as light fittings and sockets and fixed electrical items, such as boilers and heaters.
The inspection will:
Specify the extent of any wear and tear
Establish the adequacy of bonding or earthing
Inspect the serviceability of equipment
Show if any of the electrical circuits or equipment are overloaded
Check for any poor electrical work
Identify if there are any potential safety risks, such as electric shocks
EICRs are important for homeowners, landlords and businesses. If you live in your own home, whilst it is not a legal requirement, it is recommended that an EICR is completed once every ten years or sooner, depending on other factors, to ensure your safety.
Under the Health and Safety at Work Act 1974, employers are responsible for their employees health and safety whilst in the workplace and the Electricity at Work Regulations 1989 mean that if your building or premises is used for a commercial, industrial, service or any other non-dwelling or public use then you will have a legal obligation to keep the electrical system safe at all times. Therefore, businesses should employ a qualified electrician to complete an EICR at least once every five years.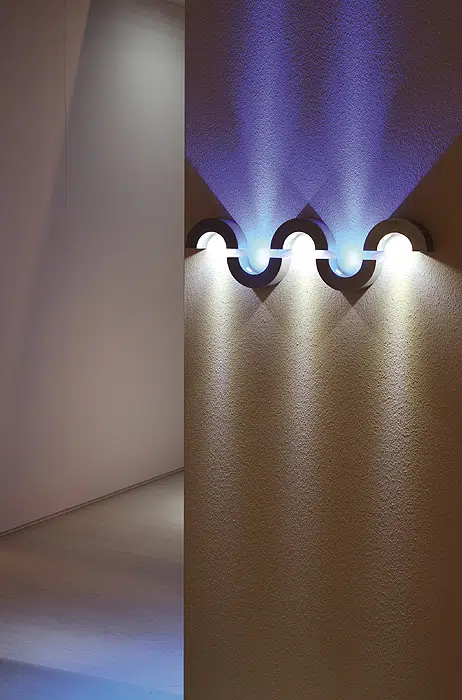 EICRs for Landlords in West Wickham
Reports from the Electrical Safety Council state that private tenants are at greater risk of injury from faulty electrical items than the wider population. Under the terms of the Landlord and Tenant Act 1985, landlords - or agents acting on their behalf - are responsible for their tenants' electrical saety. An EICR will need to be done every five years or with each change of occupancy.
For NICEIC-approved testing, EICRs, home buyer electric reports and fault finding by our local team in West Wickham and Shirley, call now!
Fill in an online query form, call us on 020 8265 2061 or email info@mdbespokesolutions.com and we will be delighted to help.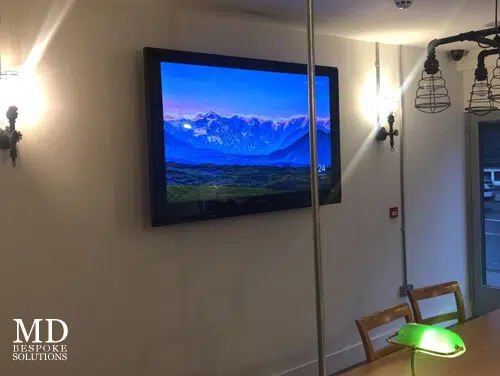 Issuing electrical safety certification in and around:
AddingtonBeckenhamBickleyElmers EndHayesKestonShirley
Need help with your EICR testing?
Our specialist team are on-hand to help guide you through the steps and keep your premises safe.
Call us now on 020 8265 2061 / 07476 661 777