An electrical installation condition report (EICR) is an in-depth assessment of your home or property's entire electrical system.
The easiest way to think of EICR tests is like an MOT for your electrics. An expert electrical contractor will visit your property and test all of the fixed components of your electrical system, such as the sockets, switches, wiring, fuse board, and consumer unit. It will usually require the mains power to be turned off intermittently in order for the contractor to test everything safely.
MD Bespoke Solutions have been providing expert EICR testing across Surrey, London, and the South East for decades. We only work with qualified, experienced electricians, and regularly provide EICRs for both domestic and commercial clients.
At the end of the test, you'll be presented with a report which sets out the condition of your home's electrics. There are three different categories:
C1 – This indicates a substantial amount of danger and requires immediate attention
C2 – This indicates a potential for danger and recommends urgent attention
C3 – The electrics pose no danger but would benefit from improvement in order to comply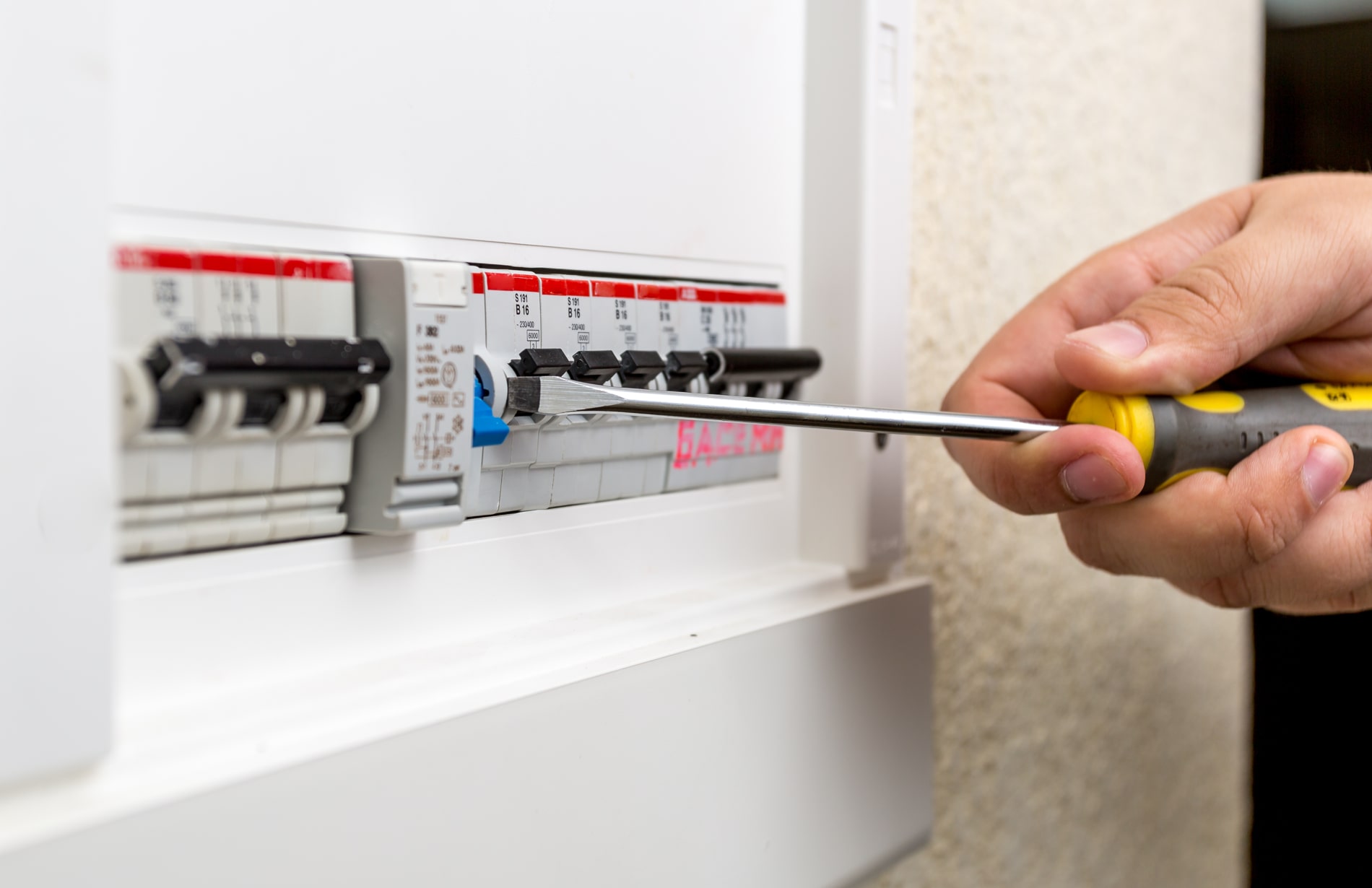 How can I tell if I need an EICR?
Electrical systems and appliances naturally deteriorate over time, which is why EICR testing is never a bad idea. If you're experiencing things like burnt-out bulbs, tripping switches and blown fuses, it's likely that your electrical system is no longer capable of sustaining your lifestyle, which calls for EICR testing.
While landlords and businesses are legally obliged to have an EICR carried out every five years, there are recommendations in place for homeowners too. Under the IET Wiring Regulations BS 7671, the standard for electrical installations in the UK require the following:
Business owners to have an EICR carried out every 5 years
Landlords to have an EICR carried out every 5 years, or whenever there is a new tenancy
Private homeowners to have an EICR carried out every 10 years. If you have a swimming pool, the electrics for this should be tested each year
If you'd like to know more about your position when it comes to EICR testing, feel free to get in touch with us today for some expert advice.
What happens if I don't get an EICR test?
If you're legally obliged to have EICR testing carried out, for example if you are a landlord or business owner, you can be fined by your local authority up to £30,000 should you fail to do so.
Not only that, but you'll be exposing your employees, tenants and visitors to unnecessary risk if your electrical system isn't up to scratch.
While you might be quick to dismiss your EICR as just another cost, you should keep in mind that faulty electrics are the cause of countless injuries and fatalities every year in the UK.
With costs starting at just £150, EICR testing is a small price to pay for peace of mind, the safety of those inside the property, and keeping in line with your legal duties.
Who can carry out an EICR?
As set out in the Electrical Safety in the Private Rented Sector Regulations, an EICR should be carried out by a 'qualified, competent person'. What this means is that whoever you choose to complete your EICR tests should be an experienced electrician who is registered to an approved scheme or body.
Such schemes can include things like NICEIC, ELECSA and ECA. However, you should remain vigilant when it comes to choosing your electrician and ask to see proof of qualifications, previous projects, and insurance.
In order to give our customers complete peace of mind, MD Bespoke is registered on:
Get a quote for an EICR in your Surrey and London
MD Bespoke prides itself on a stellar service, reasonable prices, and unrivalled expertise. Our team of expert electrical contractors are on hand throughout Surrey, London, and the South East to provide both domestic and commercial clients with EICR tests and a range of electrical services.
If you'd like a free, no-obligation quote for your EICR, get in touch with us today by calling 020 8265 2061 or sending an email to info@mdbespokesolutions.com.