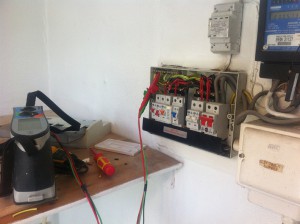 Our customer needed electrical safety certificate for their property as they were planning on renting out their flat in Kentish Town.
We visited the propery to carry out a full test on the existing electrics and conducted an Electrical Installation Condition Report.
First of all the circuits from consumer unit where tested and visual inspection of installation was made.
Unfortunately, the consumer unit (fuse box) was very old and needed replacing as the predicted load from the new electrical outlets in the property would not be safe. The existing consumer unit did not provide RCD protection for the bathroom electrics and the concealed wiring within the walls. This is in breach of current regulations so it had to be replaced.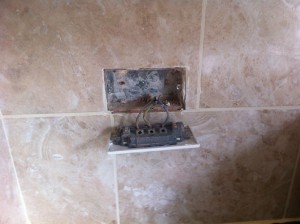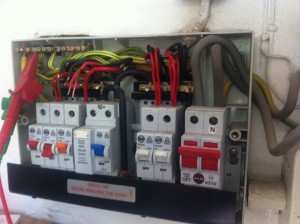 Another issue was that the kitchen electrics had been poorly connected. The previous builders had connected the existing ring main to the 1st floor sockets ring and did not connect sufficient conductors which meant the ground floor created an open circuit which was potentially very dangerous!
The wiring in the kitchen did not comply with current regulations either and had to be completely rewired.
It was disappointing for the homeowner to have to be notified of these problems but when planning on renting a property it is crucial that legal electrics are in place otherwise serious fines, or worse – personal injury, can occur.
If you are planning on renting your property or carrying out any major work to your home then contact us today to find out what you need to do to be compliant.