EICR Testing & Surveys in Wimbledon
We offer Electrical Installation Condition Reports near Wimbledon, Merton and the local areas.
Prices for Wimbledon EICR certificates start at just £175. Call 020 8265 2061.
Electrical condition reports in Wimbledon
MD Bespoke Solutions specialise in the periodic inspection and testing of electrical installations in all domestic and commercial properties in Wimbledon, Merton and the surrounding areas. We are NICEIC-approved electrical contractors, who can provide you with a prompt, thorough and professional service at all times.
All electrical installations will deteriorate over time. Wear and tear, corrosion and environmental conditions take their toll. Health and safety and building regulations recommend inspecting and testing installations to ensure a safe and efficient system. If you are considering buying or selling a property you will need an Electrical Installation Condition Report, which is a more thorough inspection of the electrical installation than surveyors normally provide. Public bodies, insurance companies, mortgage lenders and others may also require periodic testing and inspecting of an installation. Additional electrical inspection reports should always be considered:
On change of occupancy of a property
On change of use of a property
When there is any reason to think that damage may have been caused to an electrical system
To assess compliance with current legislation and regulations
For your peace of mind and quality assurance we are also approved members of the government-backed TrustMark scheme, so all work is guaranteed for six years. We are also approved under Part P of the building regulations.
To find out more about electrical safety testing, please ring us on 020 8265 2061 or 07476 661 777.
Domestic electrical safety reports in Merton
When purchasing a new home, prospective buyers will request electrical safety certificates, so it is always wise to have you home tested for electrical safety before you put it on the market. If you buy a new home and then find out it needs to be rewired, this can be expensive. Members of the Royal Institute of Chartered Surveyors always recommend that an electrical safety audit is done prior to buying a house in order to give you peace of mind. If we identify any problems during our inspection, we will supply you with a free quote so buyers and vendors know the cost of rectifying the problem.
It is also a landlord's responsibility to ensure all wiring and fittings within a property are deemed safe to use. The only way to establish this is with an Electrical Installation Condition Report every five years or when there is a change of tenancy. Our prices start from just £149 for homes of three bedrooms or less and if there are seven circuits of less on the consumer unit.
Commercial electrical safety reports in Wimbledon
It is a legal requirement that commercial premises are inspected and tested at least every five years. One of our fully qualified electricians will come to your premises when convenient for you and carry out all testing to ensure that people and livestock are not at risk of injury resulting from a fault in the electrical system. Upon completion, an NICEIC certificate will be issued for your records and for insurance purposes.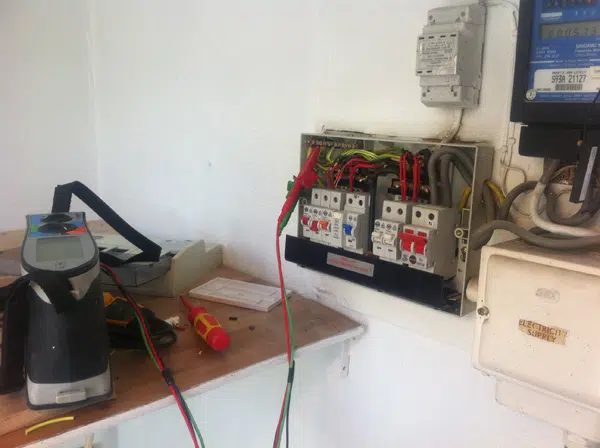 Call our electrical contractors specialising in electrical inspections in Wimbledon and Merton
Call us on 020 8265 2061 or 07476 661 777 or email info@mdbespokesolutions.com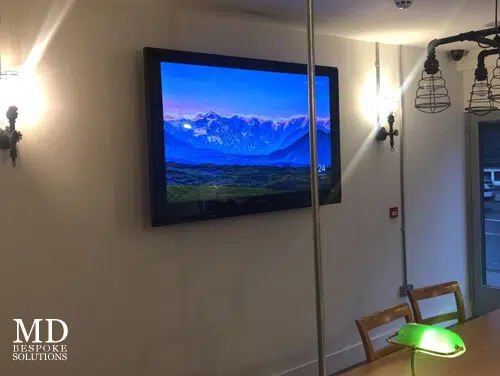 Issuing electrical safety certification in and around:
Need help with your EICR testing?
Our specialist team are on-hand to help guide you through the steps and keep your premises safe.
Call us now on 020 8265 2061 / 07476 661 777