EICR Testing & Surveys in Mitcham
We offer Electrical Installation Condition Reports near Mitcham, Beddington and the local areas.
Prices for Mitcham EICR certificates start at just £175. Call 020 8265 2061.
Electrical inspections & surveys in Mitcham, South London
Whether you own a home, tenanted property or a business, you'll all have something in common.
You should each have had an Electrical Installation Condition Report carried out by a qualified electrician some time in thelast five to 10 years, depending on which you own. Some of you could even face a hefty fine for not having done so.
For homeowners, EICRs are recommended every 10 years to ensure that your home is able to keep up with the demands of your daily life, and that your electrics don't pose a threat to you, your loved ones or the property itself. This is set out in UK government guidelines.
Providing EICRs for homeowners, homebuyers, landlords, and businesses, MD Bespoke offers a reliable, expert service that is fully-backed by the government-led TrustMark scheme.
All of our qualified contractors are NICEIC-registered, meaning we are fully equipped to ensure a seamless service for both domestic and commercial clients throughout south London, including the towns of Merton, Streatham, Morden, Hackbridge, Norbury, and Biggin Hill.
Homebuyer electrical reports in Beddington
Think you've found your forever home in Beddington?
One thing you should always make sure to do during the buying process is obtain a homebuyer EICR, which is a report that sets out the health of the electrical system in the property you're looking to buy.
But that's an extra cost added to the purchasing process - why should you do it?
Here's a few of our reasons why:
It will give you complete confidence that the house is safe for you and your loved ones
It will give you a clear view of how the electrical system is currently operating
You'll have a clear idea of any future costs that could arise
You'll be able to see how much longer the existing consumer unit and wiring is likely to have
The report could save you time and effort during any future sale of the house
It could give you some haggling room with the seller if there is work to be done
You should always have a homebuyer EICR carried out by a qualified, approved electrician.
Comprehensive electrical audits in Mitcham
As of July 2020, landlords with active tenancies face a legal obligation to get an EICR, or an Electrical Installation Condition Report, for their properties.
This legal requirement is designed to ensure the safety of millions of people. It imposes a duty on the landlord and allows local authorities to penalise anybody found neglecting their duty.
As a landlord in the Mitcham area, you'll need to get a new EICR every five years, or potentially face a fine of up to £30,000.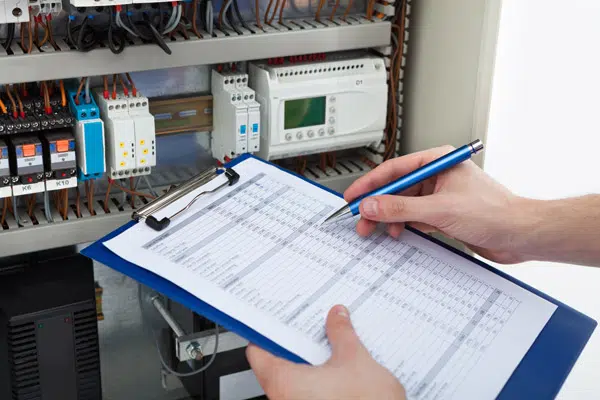 EICRs for business owners in CR0
Businesses are also legally obliged to carry out electrical condition reports under the Health & Safety at Work Act 1974. This legislation ensures that no person or animal is at risk of injury due to a fault in your electrical system. It also checks that any business premises are in a satisfactory state.
Are you a business based in the CR0 area? Get in touch with us today to discuss your requirements.
Get your free, no-obligation quote for EICRs and electrical audits in south London
Looking for qualified electricians in south London? Ensure you're complying with your legal obligations and get help with urgent electrical issues from MD Bespoke.
Get in touch with us today on 020 8265 2061 or email us on info@mdbespokesolutions.com.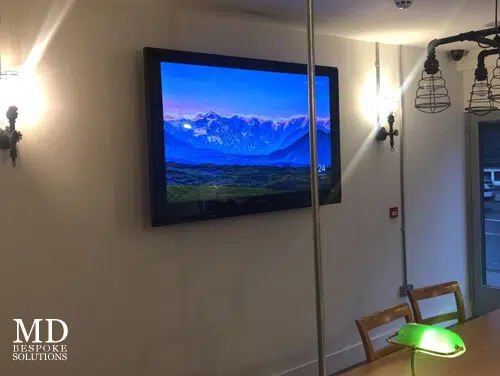 Issuing electrical safety certification in and around:
Need help with your EICR testing?
Our specialist team are on-hand to help guide you through the steps and keep your premises safe.
Call us now on 020 8265 2061 / 07476 661 777