EICR Testing & Surveys in Streatham
We offer Electrical Installation Condition Reports near Streatham, Norbury and the local areas.
Prices for Streatham EICR certificates start at just £175. Call 020 8265 2061.
Do you need NICEIC-approved testing or EICRs in Streatham, London?
MD Bespoke Solutions are the No. 1 electric contractors for EICRs and electrical safety audits in Streatham, Norbury, or Balham. We specialise in all aspects of domestic and commercial electrical safety testing, so whatever your requirements, we are here to help you every step of the way. We can also assist with a wide range of other electrical services, including rewires, consumer unit upgrades, LED lighting and energy-efficient products, fault finding and repairs, exterior lighting, emergency lighting, interior lighting design, and much more.
The most common electrical safety test is an EICR (electrical installation condition report). Sometimes called a fixed wire test or PIR (periodic inspection report), this involved the visual and physical testing and inspections of all parts of your electrical installation, such as wiring, sockets, lights, fuse board, and so on. This is the best way to ensure your system is working safely and will give you peace of mind that it is free from any damage that could lead to fire or electric shocks.
All work complies with latest BS7671 regulations
All work meets Part P requirements
We are National Inspection Council for Electrical Installation Contracting (NICEIC) approved
Fixed and highly-competitive prices
All work completed to the highest standards
Friendly, helpful and professional electric contractors
For all electrical safety audits, call us now on 020 8265 2061.
Periodic electrical inspections and electrical condition reports for landlords near Norbury
If you let a property in Norbury, Streatham, or Upper Norwood, you will need to follow new legal guidelines regarding electrical safety. From July 1, 2020, all new private tenancies in England will need to ensure that electrical installations are inspected and tested by a registered and qualified electrician. An EICR must then be completed every five years or with each change of tenancy. For existing tenancies, an EICR must be carried out by April 1, 2021.
Local authorities can impose fines of up to £30,000 for a breach of these new regulations, that also has a number of other regulations in place around EICRs, such as supplying a copy of the report to any existing tenant within 28 days of the last inspection or test, or to a new tenant before they occupy the premises.
What does our CR4 electrical certification look at?
Faulty and old wiring is a major cause of fire in the home. Obvious signs of old wiring include black-coated rubber cables, a fuse box with a wooden back and cast-iron switches, old fashioned round sockets, and sockets mounted on skirting boards.
Our electrical safety tests in Streatham will assess:
Whether the electrical installation has deteriorated or been damaged in any way
Ensure that the installation and any work completed adheres to IEE Wiring Regulations (BS 7671:2008)
Protect the property from potential fires and electric shocks
Identify areas of non-compliance
Act as a record for insurance purposes and as a record of the installation at that time that could be used in future inspections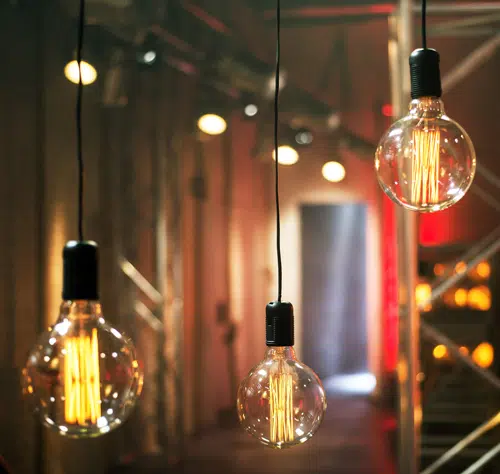 Do I need an EICR in Streatham, CR4?
If you have ever wondered if you need an EICR (Electrical Installation Condition Report) in Streatham or Norbury, the answer is yes. Whether you own your own home or a property, which you rent out, or you are responsible for a non-domestic property, an EICR is always necessary.
Home-owners: Whilst it may not be a legal requirement within owner-occupied homes to have an EICR near CR4, home owners should have their electrics tested regularly, to ensure they are safe to use and are functioning correctly. This will minimise the chance of electrical faults, which could lead to electric shocks or fire and even be a risk to life. EICRs are often recommended during the house buying and selling process.
Businesses: Employers are legally responsible for the health and safety of their employees under the Health and Safety at Work Act 1974. They are also required to safeguard staff against the risk of injury sustained from electricity used during work conditions under the Electricity at Work Regulations 1989.
Landlords: Landlords have a duty of care towards their tenants under The Landlords and Tenants Act 1985, and this ensures checking the electrics within their rental properties are safe at the start of a tenancy and maintained throughout. EICRs for both landlords and businesses provide proof that they have met their legal obligations and are often required for insurance purposes.
For home buyer electric tests and commercial condition reports in Streatham, call now
To speak with our NICEIC-approved electrical contractors in Streatham, call us now on 020 8265 2061 or email info@mdbespokesolutions.com
Need help with your EICR testing?
Our specialist team are on-hand to help guide you through the steps and keep your premises safe.
Call us now on 020 8265 2061 / 07476 661 777