EICR Testing & Surveys in Norbury
We offer Electrical Installation Condition Reports near Norbury, Norwood and the local areas.
Prices for Norbury EICR certificates start at just £175. Call 020 8265 2061.
Reliable & trusted local electrical contractors in Norbury, South East London
MD Bespoke provides a friendly, trusted, and stellar service to homeowners and businesses in need of electrical installations, audits and inspections in the Norbury area. Registered with NICEIC, we are fully-equipped to ensure a seamless service that stays on budget and on time with minimal disruption.
Providing outstanding customer care and a memorable service, we are registered on:
We take pride in our total transparency. On hand to provide free, no-obligation quotes for electrical services across the South East London area, we can accommodate both domestic and commercial customers.
Experts in providing EICRs, we can make the buying and selling process so much easier, ensuring all work is carried out to the UK National Standard BS7671 Requirements for Electrical Installation. To enquire about our EICR contractor services, you can reach our office on 020 8265 2061.
With expert teams providing an incredibly high level of care, MD Bespoke operates across both London and Surrey, including the areas local to Norbury such as Plaistow, Thornton Heath, South Norwood, Elmers End, Lower Norwood, Upper Norwood, and West Norwood.
Electrical certification & surveys for landlords in Herne Hill
If you're a landlord in the South East London area, it's vital you comply with all mandatory electrical safety requirements. Known as EICRs or EIC reports, Electrical Installation Condition Reports are needed for all tenancies under relatively new regulations known as The Electrical Safety Standards in the Private Rented Sector (England) Regulations 2020.
What this means is that the electrical safety standards must be met during any time when a property is occupied under a tenancy. Every electrical installation must then be tested at regular intervals, unless a report reveals a need for instant work to be carried out. For the purposes of the legal requirements, 'regular intervals' is every five years.
Any landlord failing to comply with the regulations and electrical safety requirements in Herne Hill can be fined by the local authority of amounts up to £30,000.
Commercial electrical certification local to Norbury
While landlords must comply with legislation and keep their EICR up to date, the same goes for commercial premises.
At MD Bespoke, we provide businesses near you in the Norbury area with affordable EIC reports to ensure that your commercial premises comply with the HSW (Health & Safety at Work) Act, which was introduced back in the seventies and covers occupational health and safety across the UK.
Commercial electrical certifications check that no person or animal is at risk of injury from a fault in your electrical system. It also checks that your premises are in good condition.
Lighting design and installation in CR4
Among our other services, such as dedicated electrical safety audit solutions and electrical inspection reports, we are proud to provide house rewiring services, interior and exterior lighting design and installations, as well as consumer unit fitting. You can find out more about each of our individual services online, or by getting in touch.
Interior and exterior lighting is just one of our areas of expertise, and we specialise in both the design and energy efficiency of the entire process. In order to assist you with your lighting, we will first complete a full audit and have a conversation with you to work out exactly what lighting you need.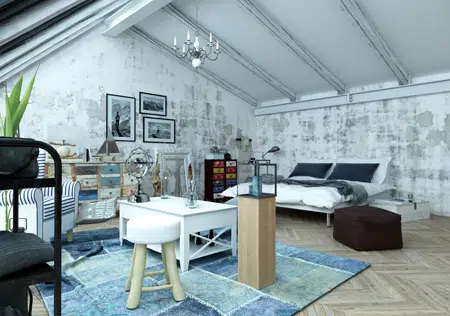 Obtain a free, no-obligation quote for all kinds of electrical certification reports and installations in Norbury
Whether domestic or commercial, our electrical survey services across the South East London area will allow you to identify any areas of concern within your property, and our trusted electrical contractors are on hand to assist you in resolving any issues you might encounter.
Get in touch with us today to chat with a friendly expert about electrical audits, surveys, EICRs and other installations on 020 8265 2061. Alternatively, you can send a message to info@mdbespokesolutions.com.
Need help with your EICR testing?
Our specialist team are on-hand to help guide you through the steps and keep your premises safe.
Call us now on 020 8265 2061 / 07476 661 777