EICR Testing & Surveys in Plaistow
We offer Electrical Installation Condition Reports near Plaistow, Upton and the local areas.
Prices for Plaistow EICR certificates start at just £175. Call 020 8265 2061.
EICR specialist in Plaistow, South East London - Your reliable local electrical contractors are available now
We know how challenging it can be finding reliable electrical contractors in your local area, which is why we offer dedicated EICR services for all your needs. Our solutions include electrical safety audits for all types of building, covering a wide area. Our EICR specialists operate throughout Plaistow, Upton, West Ham, Stratford and Newham.
If you think your next electrical installation condition report is due, don't hesitate to contact our team as soon as you can. We'll book your next visit as quickly as possible. We provide new and up to date EICRs for landlords, domestic and commercial run properties, completing the work to the highest of standards.
As well as electrical condition reports, we also offer many other bespoke services, which we'll tailor to your exacting needs. This includes lighting designs, expert repairs and a range of upgrades (including fuse board replacements).
For free competitive estimates on electrical services near you, our friendly team is happy to chat through your requirements to give you a value for money quote. To get started, call now on 020 8265 2061.
NICEIC approved testing for Upton properties
If your business is subject to electrical inspection report regulations, don't miss the deadline for when your next one is due. You'll need to arrange this at least every 5 years, but you may want to do so sooner if you've experienced any issues or changes to your building. If not, you could risk failing to meet all the health and safety requirements you need to comply with.
The rules for regular EICRs in Upton and Plaistow now also apply to landlords operating in the private rental sector, so make sure you stay on top of what's required. You can call our team if you're unsure about whether you need one.
Our extensive electrical contractor reports are also suitable for residential properties, which you may want if you live in an older property where faults may be developing or if you've been asked to produce a certificate as part of a house sale process. Contact our team if you need a new home buyer electrical report.
Periodic electrical inspection solutions near E13 - How it works
When you get in touch with our NICEIC registered E13 electrical team, booking your next electrical inspection is easy.
Contact our team and request EICR services.
We'll ask you a little more about the property and the types of electrical installations present.
We'll provide you with a free estimate if required.
Book your inspection on a date and time to suit you.
We're fully insured, covered by a government-endorsed guarantee scheme and can self-certify our work to ensure it meets the appropriate standards.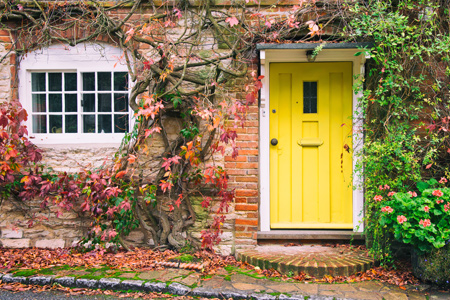 Need an electrical certification in Plaistow as soon as possible? Get in touch now
Whether you need an electrical safety audit for your home, business premises or even several buildings in the area, contact our Plaistow electrical team today. We're highly qualified to complete safe and quick electrical assessments, ensuring we cover all the necessary checks and paperwork. Our professional, friendly approach ensures you receive great customer service, and we can arrange any other electrical work you need as soon as possible.
To book a new EICR, call now on 020 8265 2061 or message info@mdbespokesolutions.com.
Need help with your EICR testing?
Our specialist team are on-hand to help guide you through the steps and keep your premises safe.
Call us now on 020 8265 2061 / 07476 661 777