EICR Testing & Surveys in East Ham
We offer Electrical Installation Condition Reports near East Ham, Forest Gate and the local areas.
Prices for East Ham EICR certificates start at just £175. Call 020 8265 2061.
EICRs for landlords in East Ham, East London
Are you a landlord based in the UK? If so, are you confident that you are complying with all of your legal electrical obligations?
For all properties where you have an active tenancy, the requirement to obtain regular electrical inspections is one of them. Electrical Installation Condition Reports, or EICRs as they are commonly known, must be carried out by an approved, qualified electrician every five years to ensure that your tenants aren't exposed to any harm.
Any failure to do so on your part could result in a fine of up to £30,000.
The premier choice for landlord EICRs throughout east London, MD Bespoke is on hand to provide all manner of electrical services in East Ham, Forest Gate, Plaistow, and Loxford.
Specialising in electrical and fire safety, at MD Bespoke we provide both domestic and commercial clients throughout east London with landlord EICRs, periodic electrical inspections, and electrical audits.
Each of our trusted contractors is NICEIC registered and our work is backed by the government-led TrustMark scheme, meaning we can provide a 6-year guarantee.
Homebuyer electrical surveys in Forest Gate
In the UK, millions of housing transactions take place each year, in numbers only set to increase. That's a lot of people dealing with a lot of paperwork.
However, did you know that as a homebuyer in Forest Gate, the onus is on you to ensure that the electrics are in a satisfactory state?
The only way to protect yourself against future cost and malfunctioning electrics is to have a homebuyer's electrical surveycarried out by a qualified electrician. Also known as a homebuyer's EICR, this inspection involves an electrician coming out to the prospective property in order to inspect the entire system. They will then be able to advise you of the current condition, and whether any repairs or replacements are needed.
Alternatively, if you already own a home, we can also provide periodic electrical inspections if you just want to check that everything is still safe and functioning. Government guidelines recommend that you have an electrical inspection carried out every 10 years.
Interior lighting experts in East Ham
Interior lighting can completely transform your home. Not only adding ambience and enhanced visibility, interior lighting can also be used to create 'wow' moments and show off certain elements of your interior architecture.
For a bespoke lighting solution from one of our experts in East Ham, get in touch on 020 8265 2061.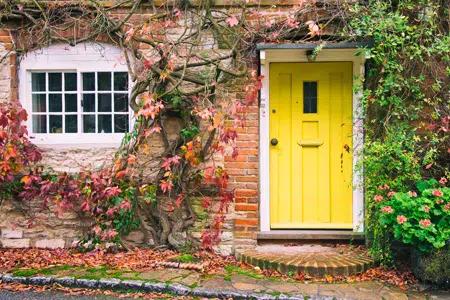 Electrical audits from qualified electricians in E12
You should always opt for a NICEIC-approved electrician who has a good deal of experience that they can show to you, in order to avoid being misled by rogue traders who overpromise and underdeliver.
For complete peace of mind, MD Bespoke is registered with the following bodies:
Working in strict adherence to all national safety standards, our operation with the TrustMark scheme also means that we can provide a 6-year guarantee on all work we complete throughout E12.
NICEIC-approved electricians in east London
Each of our expert contractors in east London is fully NICEIC-approved, which means they complete all work in line with all building regulations and the highest standards.
If you're in need of an expert electrician in east London, get in touch with us today for your free, no-obligation quote.
Need help with your EICR testing?
Our specialist team are on-hand to help guide you through the steps and keep your premises safe.
Call us now on 020 8265 2061 / 07476 661 777