EICR Testing & Surveys in Ilford
We offer Electrical Installation Condition Reports near Ilford, Stratford and the local areas.
Prices for Ilford EICR certificates start at just £175. Call 020 8265 2061.
Leading electrical contractors for EICRs in Ilford, Essex
From family houses to rental flats and warehouses to factories, the team at MD Bespoke Solutions has got your electrical safety in Ilford, Stratford, Redbridge, or the surrounding parts of Essex covered. An EICR is a formal document that is produced following an assessment of an electrical installation within a property. Our experienced electrical contractors can complete all types of electrical certification and audits.
We deliver on quality and will always ensure that any work is completed to the highest standards. We are approved by NICEIC and other regulatory bodies in the industry and we also come with £10million Public Liability insurance and have built a reputation for excellence. We are members of government-backed TrustMark, so our work is guaranteed for six years.
We can help with a wide range of wiring, lighting, or electrical testing.
Electrical Installation Condition Reports
Full and partial rewiring
Upgrade or add additional light switches and sockets
Electrical certification
Inside and outdoor lighting
Fuse board upgrades and replacements
Commercial electrical safety reports and condition reports electrical
Smart technology
LED lighting
Call approved electrical contractors now for more details on 020 8265 2061.
Our periodic electrical inspections near Stratford will identify electrical defects
Our electricians Stratford, Ilford, or Barkingside can complete detailed electrical tests. Any form of damage or deterioration can be dangerous and may cause a fire or electric shocks. With regular electrical testing and audits, you can be sure that the system and wiring is safe.
EICRs sometimes are sometimes referred to as periodic electrical inspections, fixed wire testing, or commercial or electrical condition reports but their purpose is the same. Although it is not a legal requirement to have an EICR for a owner-occupied house, we strongly recommend that you get an EICR every ten years, or less. Landlords and business owners are legally responsible for the welfare of their tenants or employees and can be prosecuted should they be hurt due to dangerous electrics.
Do I need an EICR in Ilford, E11?
If you have ever wondered if you need an EICR (Electrical Installation Condition Report) in Ilford or Stratford, the answer is yes. Whether you own your own home or a property, which you rent out, or you are responsible for a non-domestic property, an EICR is always necessary.
Home-owners: Whilst it may not be a legal requirement within owner-occupied homes to have an EICR near E11, home owners should have their electrics tested regularly, to ensure they are safe to use and are functioning correctly. This will minimise the chance of electrical faults, which could lead to electric shocks or fire and even be a risk to life. EICRs are often recommended during the house buying and selling process.
Businesses: Employers are legally responsible for the health and safety of their employees under the Health and Safety at Work Act 1974. They are also required to safeguard staff against the risk of injury sustained from electricity used during work conditions under the Electricity at Work Regulations 1989.
Landlords: Landlords have a duty of care towards their tenants under The Landlords and Tenants Act 1985, and this ensures checking the electrics within their rental properties are safe at the start of a tenancy and maintained throughout. EICRs for both landlords and businesses in Ilford provide proof that they have met their legal obligations and are often required for insurance purposes.
E11 postcode electrical inspection reports: How frequently are they recommended?
Are you wondering whether you need an electrical safety test in Ilford? Here are the recommended testing frequencies:
Owner-occupied houses - every 10 years or on change of ownership
Leisure facilities, such as theatres - every three years
Construction sites - every six months
Industrial buildings - every three years
Hotels and restaurants every year
Private or commercial rental properties - every five years or with each change of tenancy
Commercial and retail buildings - every five years
Educational facilities, such as schools - every five years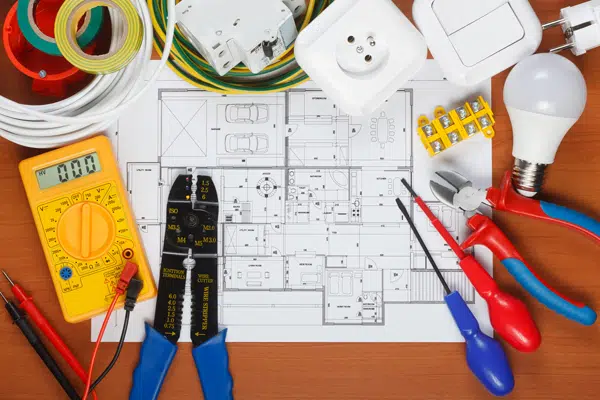 Home buyer electric tests in Ilford
These tests should also never be overlooked when buying a house in Ilford. Not checking whether a property has an up-to-date EICR means you may be left with expensive bills once you move in and will also protect you and your family from a potentially dangerous electrical system.
For NICEIC-approved contractors for testing in Ilford, call our team
Call our specially trained EICR team now on 020 8265 2061 or email info@mdbespokesolutions.com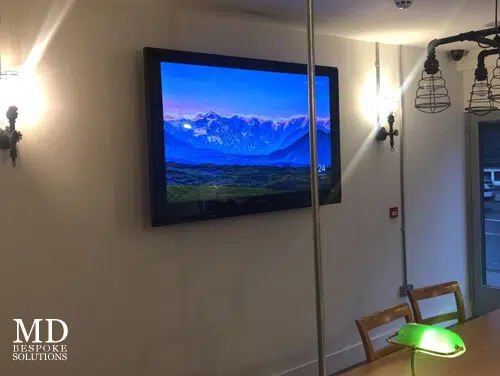 Issuing electrical safety certification in and around:
Snaresbrook
West Ham
Woodford Green
Need help with your EICR testing?
Our specialist team are on-hand to help guide you through the steps and keep your premises safe.
Call us now on 020 8265 2061 / 07476 661 777