EICR Testing & Surveys in Barbican
We offer Electrical Installation Condition Reports near Barbican, Clerkenwell and the local areas.
Prices for Barbican EICR certificates start at just £175. Call 020 8265 2061.
Electrical condition reports in Barbican, London
Are you in need of electrical testing for insurance applications? Are you reviewing your electrical testing and maintenance plans? Are you taking a property to market or changing ownership of your property in Barbican, Charing Cross, Hoxton, Southwark, and or one of the nearby areas of central London? Whatever your electrical testing and auditing needs, MD Bespoke Solutions can help. We assist homeowners, homebuyers, landlords, or commercial business owners, with all electrical services, including installations, testing, and maintenance.
Our NICIEC-approved electricians are highly skilled and excellent communicators, who will always be on hand to answer questions and offer impartial help and advice. We provide free, no-obligation quotations for any electrical work, including rewires, consumer unit upgrades, lighting design and installation, EICRs, and more. Whether you are a homeowner, start-up, or established business, we can help.
When we do work, we carry it out with the utmost respect and consideration, where we always aim to minimise mess and noise. Commercial condition reports and other electrical services in commercial environments can be completed outside of working hours. We will always meet deadlines without compromising our outstanding work ethic. As members if TrustMark and other industry bodies, we pride ourselves on commitment and customer satisfaction.
Commercial EICRs near Charing Cross
Sometimes referred to as fixed wire testing or periodic electrical reports (PIRs), EICR stands for Electrical Installation Condition Reports. This form of testing is essential for both domestic and residential properties in Barbican, including:
Shops
Offices
Schools/universities
Hotels
Restaurants and pubs
Nightclubs
An EICR is an official document which is created following a detailed inspection of the electrical system in a building or premises. If you are a business owner or your building is used for commercial, industrial, or non-dwelling purposes, it is your legal requirement to keep the electrical system safe at all times.  This is not just to ensure the safety of you and your staff but also to protect any members of the public accessing the building.
The test consists of multiple visual inspections and hands-on testing to examine all the hardwiring, including sockets, lighting, switches, distribution boards, and other fixed electrical components. If our local electricians detect a risk of potential risk, this will be flagged up using a code, according to its severity.
Do I need an EICR?
If you have ever wondered if you need an EICR (Electrical Installation Condition Report), the answer is yes. Whether you own your own home or a property, which you rent out, or you are responsible for a non-domestic property, an EICR is always necessary.
Home-owners: Whilst it may not be a legal requirement within owner-occupied homes to have an EICR, home owners should have their electrics tested regularly, to ensure they are safe to use and are functioning correctly. This will minimise the chance of electrical faults, which could lead to electric shocks or fire and even be a risk to life. EICRs are often recommended during the house buying and selling process.
Businesses: Employers are legally responsible for the health and safety of their employees under the Health and Safety at Work Act 1974. They are also required to safeguard staff against the risk of injury sustained from electricity used during work conditions under the Electricity at Work Regulations 1989.
Landlords: Landlords have a duty of care towards their tenants under The Landlords and Tenants Act 1985, and this ensures checking the electrics within their rental properties are safe at the start of a tenancy and maintained throughout. EICRs for both landlords and businesses provide proof that they have met their legal obligations and are often required for insurance purposes.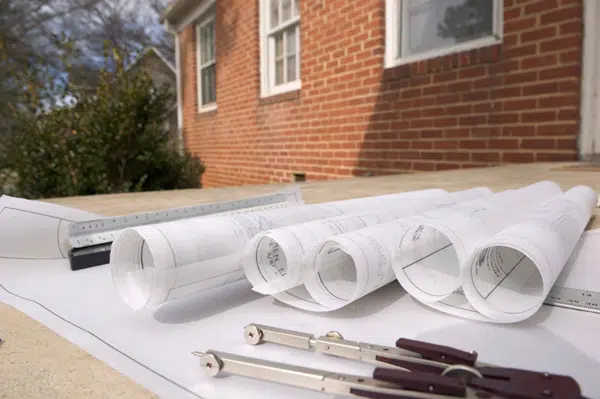 EC1 electrical contractors for electrical safety audits
Our local electric contractors, based near Barbican, are members of NICEIC, the National Inspection Council for Electrical Installation Contracting. This agency regulates training and standards within the electrical condition sector, and it is recognised by insurers, contractors and other industry bodies.
As well as NICIEC, we are registered with TrustMark, GasSafe, Federation of Master Builders, and we also have £10 million public liability insurance. As members of TrustMark, all work comes with a six-year guarantee for your peace of mind.
For a quote for a condition report electrical or home buyer electric report in Barbican, call us now
Need an estimate for an electrical test in Barbican? Get in touch now on 020 8265 2061, or drop us an email at info@mdbespokesolutions.com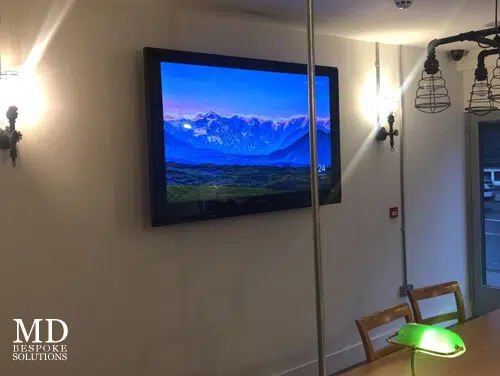 Issuing electrical safety certification in and around:
Need help with your EICR testing?
Our specialist team are on-hand to help guide you through the steps and keep your premises safe.
Call us now on 020 8265 2061 / 07476 661 777