EICR Testing & Surveys in Tower Hamlets
We offer Electrical Installation Condition Reports near Tower Hamlets, Isle of Dogs and the local areas.
Prices for Tower Hamlets EICR certificates start at just £175. Call 020 8265 2061.
Reliable & local electric contractors in Tower Hamlets, London Don't delay your EICR
Over time, all electrical installations will naturally deteriorate, so you must keep on top of Electrical Installation Condition Reports (EICRs) due at your property. Just like your car needs an MOT, your electrical systems and the components within it should have regular checks to identify potential hazards which could put you at risk. Book an EICR now in Tower Hamlets, Isle of Dogs, Millwall, Poplar or Blackwall by contacting MD Bespoke Solutions.
If you think you need an up to date electrical certification, don't hesitate to get in touch. We have a reputation for excellent customer service, quality work and tailored solutions, working at domestic dwellings, landlord properties and commercial premises. All our electricians are highly trained and qualified, giving you peace of mind your new electrical inspection is completed to the highest of standards.
Choose from a range of electrical services to meet your needs. Our expertise covers house rewires, indoor and outdoor lighting, consumer units (compliant fuse boards) and all types of electrical inspection report.
For a free quote at a competitive rate, call our electrical safety audit team on 020 8265 2061 for advice.
Get a new electrical certification for your Isle of Dogs property
Electrical condition reports (sometimes called a periodic electrical inspection) aim to identify any hidden defects, damage or deterioration of your electrical installations. Your chosen electrical contractor in the Isle of Dogs or Tower Hamlets will highlight anything which could pose a danger or hazard, conducting a more detailed report than a simple visual check would produce. The results determine whether it would be reasonably practical to conclude that the installation is still safe to use, taking a few hours to complete what's required.
Your new EICR will determine whether the system complies with British Standards for electrical safety (BS 7671), outlining your contractor's observations with a code if the condition needs addressing. Codes include C1 (for immediate risk), C2 (could become a danger) or C3 (improvements could be made). We'll always talk you through the findings, and you can book repairs or maintenance with our team if you'd like.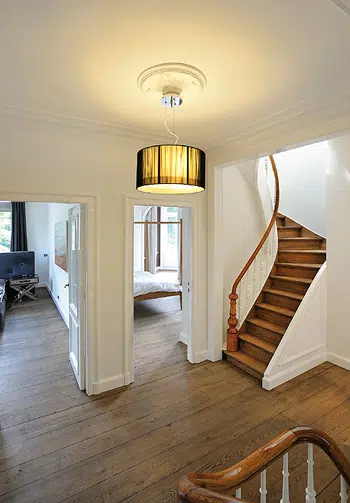 E1 electrical installation condition reports
Our customers approach us to conduct electrical testing and inspections at their property for a number of reasons, whether they need a house sale to go smoothly, or it's a business or landlord ensuring they remain compliant with regulations. Whatever you need our E1 EICR services for, we're happy to assist.
We're NICEIC registered and covered by TrustMark, coming out to both residential and commercial properties. We work with many businesses in the local area to ensure electrical installations remain safe and in good working order, from shops and private offices to restaurants, bars and salons.
If you're looking for a reliable electrical company in your area, you're in the right place.
Book NICEIC approved testing now in Tower Hamlets
If you need an electrical contractor near Tower Hamlets, our team is just a call away. Please let us know if you have any questions about our EICR services and other bespoke electrical solutions for your property. If you need an urgent home buyer electric report, book this in now. Give us a call on 020 8265 2061 or feel free to send us a message at info@mdbespokesolutions.com, and we'll get back to you shortly.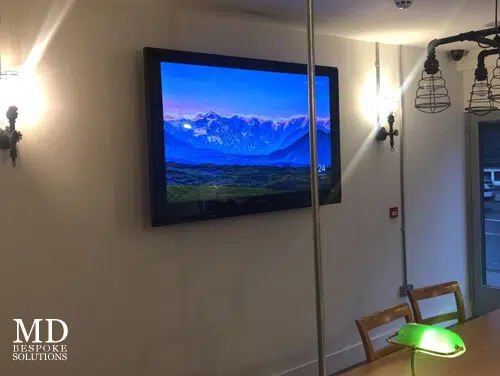 Issuing electrical safety certification in and around:
Blackwall
Limehouse
Poplar
Stepney
Need help with your EICR testing?
Our specialist team are on-hand to help guide you through the steps and keep your premises safe.
Call us now on 020 8265 2061 / 07476 661 777