EICR Testing & Surveys in Shoreditch
We offer Electrical Installation Condition Reports near Shoreditch, Old Street and the local areas.
Prices for Shoreditch EICR certificates start at just £175. Call 020 8265 2061.
Affordable EICRs and electrical safety tests in and around Shoreditch, London
Do you need to find reliable NICEIC-approved electricians for a commercial safety audit in Shoreditch, Old Street or one of the nearby areas of London? Perhaps for are looking for a home buyer electric report before exchanging on the flat of your dreams? Or perhaps you are wondering about your electrical inspection obligations as a local landlord? Here at MD Bespoke Solutions, our Part P electricians cover a huge range of electrical jobs.
Whether you need a rewire in Shoreditch, consumer unit upgrades, lighting design, Smart Home installations or much more, our Part P electricians are experts in what they do. We understand the electrical issues you may face, whether it is a domestic or commercial job, our team can handle jobs of every size and description! We provide you with a personal and tailor-made service that we would wish for ourselves.
Quick, easy and transparent pricing system
Work is protected by £10million public liability insurance
We are NICEIC-approved electrical contractors and members of TrustMark
We are always prompt, efficient, helpful and courteous
We form close relationships with our clients and will always keep you informed and updated
All our work follows IEE Wiring Regulations (BS 7671:2008)
We can provide you with all paperwork for your records
Electrical systems and appliance will degrade over time due to use, time and general damage. It is important that systems are tested regularly to ensure they are safe. We offer all types of electrical work and specialise in is electrical testing. We offer all types of electrical testing and certification, including:
Home buyer electric reports & inspections
EICRs (Electrical Installation Condition Reports)
Commercial condition reports
Condition report electrical
Landlord electrical reports
PAT testing
Here at MD Bespoke Solutions, our electric contractors undertake a wide range of jobs can offer a whole host of home improvement and building services outside of our electrical offering. These include plumbing, decorating and building extensions, loft extensions and new builds. Check out a recent retail unit refurbishment in Shoreditch.
For more details about our services, call us now on 020 8265 2061.
Electricians for EICRs near you in Old Street (EC1)
As the title suggests, EICRs are reports and not certificates and they will report on the condition of any electrical installation against the requirements of the latest edition of wiring regulations.
Formerly known as the Periodic Inspection, this test will:
Find any damage or wear and tear that might affect any system's safety and make a note of it
Record results of the inspection and ensure the installation is safe to use until the next time it is inspected
Find anything that may cause high temperatures that could cause burns or electric shocks
Identify any parts that do not meet IEE (Institution of Electrical Engineers) regulations
Over half of fires in the home are caused by electricity, which is why it is essential properties are tested intermittently. Not only will it ensure the system is safe and compliant, but in the event of an accident, home insurance may not be valid unless you have a valid EICR.
We supply domestic condition reports throughout the local areas, including in Dartford and Leatherhead.
Shoreditch commercial condition reports and safety audits
If you manage or are in charge of a commercial property or if you are a landlord, you have a legal obligation to ensure it is safe to use.
Landlords also have a duty of care towards their tenants set out in 1985 Landlords and Tenant's Act and must check that all electrics installed within their property pose no risk to a tenant's health and safety. Failure to have regular EICRs could result in substantial claims for compensation.
The IEE recommends the following time intervals for testing:
Domestic installations and homes: Every decade or with each change of occupancy
Commercial buildings: Every five years or with each change of occupancy
Industrial installations: Every three years
Offices and shops: every five years
Swimming pools: Every year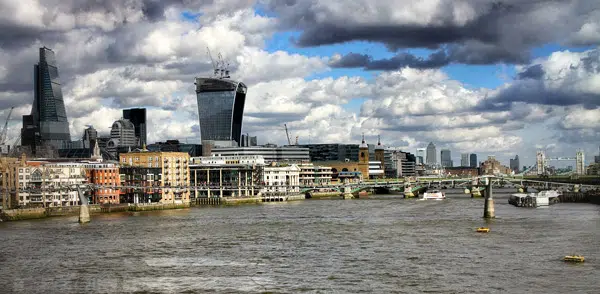 For electrical contractors for safety reports in Shoreditch, contact our team today  
Do you need advice about electrical safety or an EICR quote? Contact us now on 020 8265 2061 or you can email info@mdbespokesolutions.com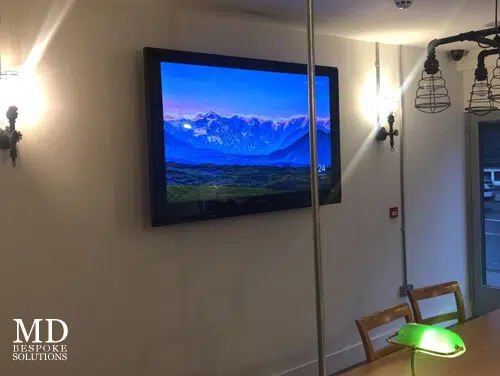 Issuing electrical safety certification in and around:
Spitalfields
City of London
Bethnal Green
Need help with your EICR testing?
Our specialist team are on-hand to help guide you through the steps and keep your premises safe.
Call us now on 020 8265 2061 / 07476 661 777