EICR Testing & Surveys in Richmond
We offer Electrical Installation Condition Reports near Richmond, Ham and the local areas.
Prices for Richmond EICR certificates start at just £175. Call 020 8265 2061.
Electricians available for EICRs, electrical inspections and surveys in Richmond
Are you looking for a quality and affordable electrician for a commercial condition report, fault finding or electrical testing Richmond, Sheen or Brentford? Are you a landlord who needs a landlord electrical safety inspection? Maybe you are buying a property and are thinking about the safety of the electrics before you exchange contracts?
At MD Bespoke Solutions, our specialised workforce of NICEIC-approved electricians have decades of experience carrying out all types of domestic, commercial and industrial electrical services. We pride ourselves on our commitment to provide a professional, reliable and speedy service at all times, all at affordable prices.
We offer a variety of electrical testing and NICEIC inspections to our customers. Electrical installations deteriorate with use and the most common type of test, Electrical Installation Condition Reports (EICRs) help to make sure they remain safe and complaint. At MD Bespoke Solutions, we can periodically inspect your electrical system, either at your home, commercial premises or rental property. Any defects observed during testing and inspection can be remedied by our team, so the installation can continue to be used safely. We provide EICRs throughout the local areas, including in Banstead.
Our engineers can also provide Electrical Installation Certificates (EICs) for new installations. Current regulations state the all new installation work or alterations and additions to existing installations must have an EIC and a record of inspection and the results of testing.
Our huge range of electrical services also includes:
Alongside our electrical services, we also offer a full suite of home improvement services, including all plumbing jobs such as kitchen and bathroom fittings and underfloor heating; building jobs, including extensions, refurbishments and decorating; and Smart home technology for appliances, including security systems.
All electrical work is carried out in accordance with the latest 17th Edition of Regulations and is compliant with Part P of the Building Regulations. You can be assured that all electrical work will be certified and guaranteed. For further details, please call us today on 020 8265 2061.
What is an EICR and why do I need one in Sheen?
Also known as Fixed Wire Testing or a Periodic Inspection Report, this is a statutory requirement for landlords, letting agents and employers and is a thorough test of the entire electrical system to check it meets current regulations and is safe. This needs to be carried out by a qualified electrician who can highlight any problems they might find.
An EICR will cover the following:
The consumer unit
All the electrical fittings
Light fittings
Any visible wiring
Socket outlets
Fixed electrical equipment, including boilers, panel and storage heaters and hard-wired smoke and fire detectors
This type of testing is not only important for landlords and commercial companies but also for homeowners. It is recommended that homeowners have an EICR completed every decade to check the safety of their electrical system. This will often save money in the long-term because any issues will be spotted before they become more expensive problems further down the line.
Once the report has been carried out, a full copy will be given to you detailing any issues that might need to be remedied.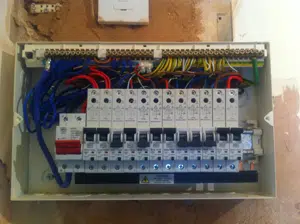 I've had an EICR in Brentford. What do EICR classification codes mean?
If any area of your electrical system does not pass the test, this will be listed on the report. There are three codes with any issues that we find:
C1: This means that there is danger present that needs to be repaired immediately. Examples of C1 codes could be exposed live parts accessible to touch or incorrect polarity.
C2: This is not as serious as a C1, but this highlights a dangerous issue that needs attention urgently. An example of C2 includes absence of reliable and effective earthing.
C3: This means improvement is recommended. Whilst it does not present immediate or potential danger, it would result in a significant safety improvement if remedied.
For commercial condition reports and home buyers' electric reports in Richmond, Call us!
Please call now 020 8265 2061, email info@mdbespokesolutions.com or fill in an online query form.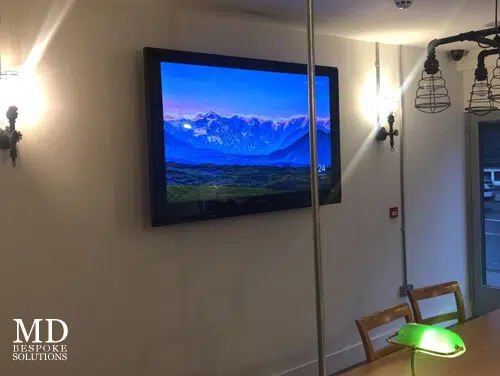 Issuing electrical safety certification in and around:
Need help with your EICR testing?
Our specialist team are on-hand to help guide you through the steps and keep your premises safe.
Call us now on 020 8265 2061 / 07476 661 777