EICR Testing & Surveys in Banstead
We offer Electrical Installation Condition Reports near Banstead, Nork and the local areas.
Prices for Banstead EICR certificates start at just £175. Call 020 8265 2061.
Commercial condition reports by local electrical contractors in Banstead, Surrey
MD Bespoke Solutions is a NICEIC-registered and approved team of reliable electrical contractors working in Banstead, Chipstead, Tadworth and the surrounding regions. We aim to provide safe electrical systems for all our domestic and commercial customers.
As part of our comprehensive list of solutions, we provide a number of electrical reports and certificates, including domestic electrical safety reports, commercial electrical safety reports, Electrical Installation Condition Reports (EICRs), landlord safety checks and more.
All reports are produced as a result of detailed and thorough inspections, in accordance with current regulations and information is produced in a clear and well-presented format. Alongside this, we also provide rewiring in Banstead and all manner of electrical upgrades, fault finding, maintenance and repairs.
Our EICRs on domestic homes start from £190. We keep all our prices competitive at all times, offering superb value for money.
We are proud of our reputation for excellent workmanship and outstanding customer service.
All our work is protected by £10million public liability insurance and we are proud members of TrustMark, so we are covered by a 6-year work guarantee.
We will always treat your home with respect and care and tidy up after ourselves.
Alongside a range of electrical services, we also offer smart home, building and plumbing services, so whatever you need for your property renovation, we are the team to call
We work throughout the local area, including offering EICRs in Teddington.
Are you looking for electrical contractors for safety audits, fault finding or testing? Call us now on 020 8265 2061.
What is an EICR? And why do I need one on my Chipstead property?
An EICR or Electrical Installation Condition Report was previously named a PIR or Periodic Inspection Report. This report documents the condition and standards of the mains electrical system to ascertain its safety, ensuring it meets current standards and regulations. It is designed to show up any dangerous defects, safety issues and faults, in accordance with BS7671 regulations. This is an important in determining the electrical condition of your home.
Normally during any EICR, the mains electrical system will need to be disconnected and the time the inspection takes will depend on the size of the property. The test itself with consist of a visual inspection, dead electrical testing and live electrical testing. The visual inspection will see if any electrics are in a poor state or if there are problems with overheating or overloading. Dead electrical testing includes Continuity Testing, Insulation Resistance Testing, Polarity Testing and Earthing Arrangement Testing and Live electrical testing includes RCD testing and Earth Fault Loop Testing.
Although an EICR is not legally required within the home, it is important to make sure your electrical system is safe and if there is an accident it is important to show that you did everything you could to prevent it.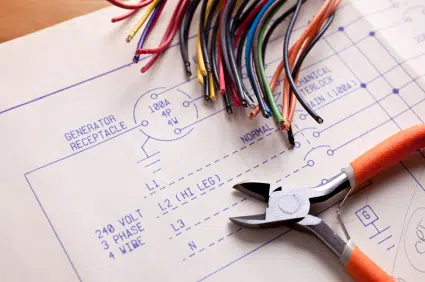 What will my EICR report in Tadworth look like?
Codes are used to show whether an electrical system is complaint with current regulations and these are listed as C1 to C3. A report will either be unsatisfactory or satisfactory.
C1: This means there is a risk of danger and immediate repairs are needed to bring the installation up to standard.
C2: This means that the system is potentially dangerous and urgent work is needed. 
C3: This means that improvements are recommended by are not immediately needed.
If a report has any C1 or C2 codes it will be listed as unsatisfactory.
How often is electrical testing required in Banstead?
It is recommended that an EICR is carried out:
Every five years: For tenanted properties and commercial properties, including shops and offices, hotels and public houses, educational premises and churches
Every three years: For industrial premises
Every year: For properties with swimming pools
For new properties or when buying a new home
At each change of occupancy on a rental property
For commercial condition reports, home buyer electric reports, periodic electrical inspections and EICRs in Banstead, Chipstead or Tadworth, call us today!
If you need electrical testing and inspections, please contact us today on 020 8265 2061. Alternatively you can email info@mdbespokesolutions.com or fill in an online query form and we will call you back to discuss your individual requirements.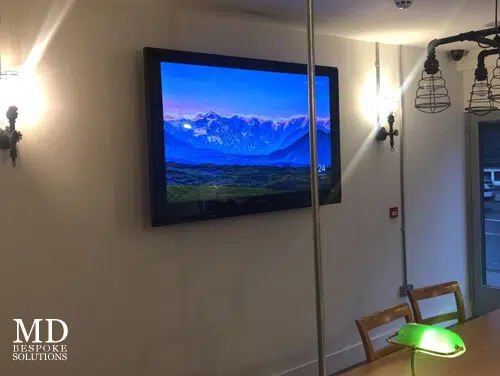 Issuing electrical safety certification in and around:
Kingswood Warren
Walton On The Hill
Need help with your EICR testing?
Our specialist team are on-hand to help guide you through the steps and keep your premises safe.
Call us now on 020 8265 2061 / 07476 661 777