EICR Testing & Surveys in Kingston Upon Thames
We offer Electrical Installation Condition Reports near Kingston Upon Thames, Surbiton and the local areas.
Prices for Kingston Upon Thames EICR certificates start at just £175. Call 020 8265 2061.
Electrical condition reports in Kingston
Are you unsure about the age and safety of your electrical installation at home? Are you a landlord who needs the safety of your property tested? Are you buying or selling your home? MD Bespoke Solutions are a team of expert electricians who specialise in all areas of domestic and commercial electrics in Kingston and Surbiton, including conducting electrical testing and fault finding.
An Electrical Installation Condition Report (EICR) is a formal method of recording the findings of a periodic inspection in domestic, commercial and industrial installations. The main purpose is to report on the safety condition of an existing installation. Upon completion we issue a certificate to confirm that the installation has been constructed, inspected and tested in accordance with the national electrical safety standard. In the long run having regular electrical safety testing may save you money, time or even you home, business or someone's life.
An Electrical Installation Condition Report can highlight:
If any circuits or equipment is overloaded
If there is any defective electrical work
If there are any potential shock or fire hazards
If there is a lack of earthing and bonding
If any equipment is damaged or has deteriorated
To find out about our electrical inspections or any of our other services, we can be reached on 020 8265 2061 or 07476 661 777.
The importance of electrical testing in Surbiton
Did you know that standard surveys that you pay for on your home prior to buying or selling it do not include any in-depth detail regarding the state of the electrics? Therefore it is essential to hire a NICEIC-approved electrician to complete an EICR. Many people do not realise that most building insurance companies stipulate that your electrical system must be looked after and maintained in order for an insurance policy to be valid.
MD Bespoke Solutions can carry out an EICR on your home or workplace and advise you on how to maintain your electrical system in the future to keep it safe and in a good condition.
The purpose of the report is:
To ensure the safety of people or livestock against the effects of electric shocks
Protection against damage to property by heat arising from an electrical installation defect or fire
Identification of non-compliance with current regulations
Confirmation that an electrical installation is not damaged or deteriorated so to risk safety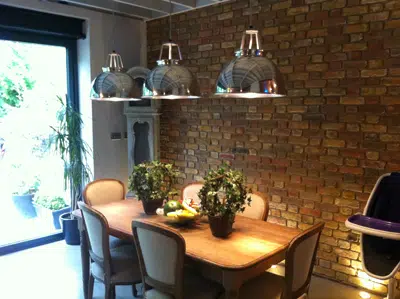 Courteous, reliable and professional electric contractors in Kingston
Recommendations from independent website, Checkatrade.com, include:
Electrical Installation Condition Report
The flat was tested and some work needs to be done but it will be a safer place to live in. 10/10
Electrical Audit in Norbiton
We needed to test the house we were buying. Michael came in and prepared a report for us so we know how safe it is. 10/10
Electrical Testing Certification in Berrylands
Very professional, know what they are doing. 10/10
Electrical Inspection Condition Report
To let the property out I needed a report done on the installation. He has done a great job. Very professional. 10/10
Contact us regarding your electrical survey in Kingston or Surbiton
Contact us on 020 8265 2061 or 07476 661 777 or email info@mdbespokesolutions.com. Alternatively, please complete our contact form.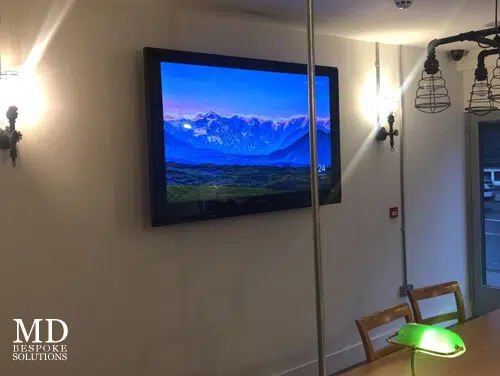 Issuing electrical safety certification in and around:
TeddingtonRichmond Upon Thames Strawberry HillWhittonTwickenham
Need help with your EICR testing?
Our specialist team are on-hand to help guide you through the steps and keep your premises safe.
Call us now on 020 8265 2061 / 07476 661 777