EICR Testing & Surveys in Hampshire
We offer Electrical Installation Condition Reports near Hampshire, Farnborough and the local areas.
Prices for Hampshire EICR certificates start at just £175. Call 020 8265 2061.
Domestic & commercial EICRs in Hampshire, UK
Did you know that if you own a private property, rental property, business premises, caravan, or swimming pool, you're under a legal obligation to carry out electrical inspections at regular intervals?
Whether you did or not, you'll want to be armed with an honest, reliable and professional electrical contractor to carry out the inspections for you. MD Bespoke specialises in all of your electrical needs including landlord EICRs, homebuyer electrical reports, and all forms of electrical inspections.
Each of our professional contractors is NICEIC (National Inspection Council for Electrical Installation Contracting) registered and approved by relevant regulatory bodies.
As well as our electrical audits and surveys, we also provide house rewires, consumer unit installations, and periodic electrical inspections. Find out more about our electrical services by browsing our website.
Choose MD Bespoke for your exterior lighting solutions in Hampshire
As well as electrical audits, electrical surveys, and periodic electrical inspections, a large part of what we do here at MD Bespoke is provide expert assistance when it comes to the design and installation of outdoor lighting.
We've previously worked on everything from sensor security lights through to swimming pool illumination, with enough experience to take on any scale of project. Our electrical experts in Hampshire can work closely with you to determine the design, placement, and installation of your outdoor lighting, ensuring it is completely safe and correctly wired in.
Not only will exterior lighting improve the security of your home, but it will also enhance the aesthetic, boost kerb appeal, and create instant outdoor ambience for social celebrations and events.
To discuss the requirements of your outdoor lighting project or to find out more about our services, get in touch today.  
Interior lighting solutions & installation experts in Hampshire
As well as exterior lighting, our lighting experts in Hampshire can also help you with the design and installation of interior lighting. Perfect for sprucing up your space, our interior lighting options also offer:
Energy efficiency
A lowered carbon footprint
Improved light placement for activities such as cooking or reading
Added 'wow' factor to different areas of the home
A lighting scheme that suits your mood
Going hand in hand with our interior lighting services, we are also experienced and equipped when it comes to smart home solutions should you need any assistance.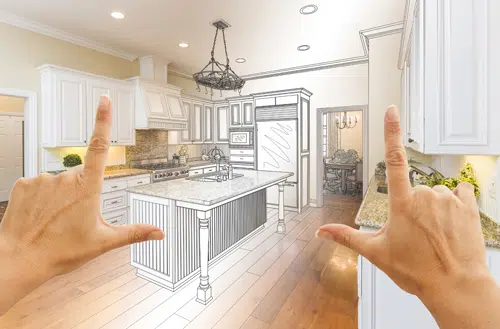 House rewiring services in Hampshire
Outdated wiring poses a serious risk. As families grow and technological demands increase, it's becoming more and more common that older buildings are unable to keep up with modern day demands. Overloading your current circuit could result in serious and potentially grave consequences.
To avoid this, you may need to complete a house rewire. While a house rewire is undeniably a substantial project to undertake, there's no reason why it should break the bank. Our expert electrical contractors are on hand throughout the Hampshire area to provide affordable house rewiring services in Southampton, Portsmouth, Winchester, Basingstoke and beyond.
Get in touch with us today for more information & a free, no-obligation quote
For information about any of the above, or to get a free quote from a skilled electrical contractor in the Hampshire area, get in touch with us today on 020 8265 2061 or email info@mdbespokesolutions.com.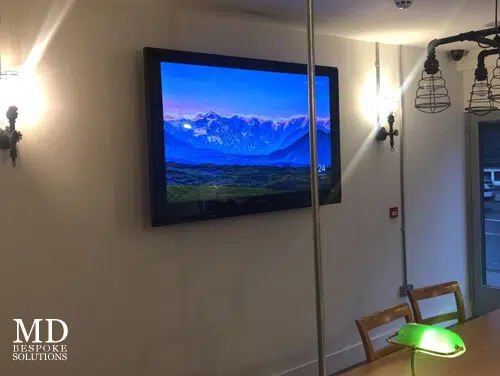 Issuing electrical safety certification in and around:
Need help with your EICR testing?
Our specialist team are on-hand to help guide you through the steps and keep your premises safe.
Call us now on 020 8265 2061 / 07476 661 777